Download for free.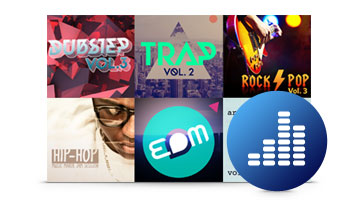 Start a jam session
The loops from various musical genres allow you to create your own song in an instant.
Record projects to Music Maker 2015
You can save the results of your jam at any time and work on them further later on, even in Music Maker 2015 if you're using Windows 8. With Windows 8 you can import your tracks from Music Maker Jam directly to Music Maker 2015 and add additional loops, instruments to complete your own recordings.