All features in
Rescue your Videotapes!
This article currently cannot be shipped to your country.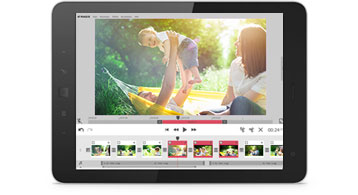 New user interface
The optimized program interface combines intuitive operation with a light, friendly design. Thanks to touch optimization, you can now digitize your videos even on mobile devices.
Automatic image optimization
Have your treasured old videos lost their image quality? You can quickly and easily optimize the color, brightness and contrast of your videos with just one click.
Connection and Introduction Wizard
A convenient wizard helps you to get started and takes you through every important step in the video creation process. It provides clear instructions and tips at every stage of the process, from connecting the video recorder to digitizing your recordings.
Automatic video editing wizard
Do you want to edit and add soundtracks to your digitized videos automatically? Simply use the video editing wizard to select the desired video, then add text and music to complete your movie, including great transitions.
Spectacular video effects
Add camera tracking shots, zooms, mirroring effects and more. Simply choose the effect you want and drag it onto a scene. That's it!
Incredible transitions
Create impressive 3D transitions give your videos a creative touch: MAGIX Video easy HD* features a wide range of dynamic transitions!
Intro & outro animations
Choose from a wide range of versatile, high-quality templates to give your videos a professional look, not matter what style you choose.
NEW! Remove wind noise
The new Low Cut Filter is the perfect tool for removing bothersome wind noise from your videos. This way you can readily make your material sound better, ensuring a better listening experience.
Fast audio dubbing
Easily remove sections from songs or adjust the length of camera audio and comments to fit your videos. Optimize poor quality audio from your camera using the new mixer.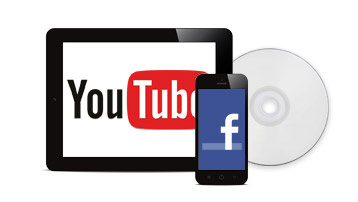 Export to DVD, Blu-ray Disc, YouTube, Facebook and as files
Burn several movies to a single DVD or Blu-ray Disc.
You can also make separate menus for each film including chapter overviews and thumbnails.
With MAGIX Video easy HD* you can upload your videos to YouTube and Facebook directly from the program, or save them as files on your computer – whatever you want.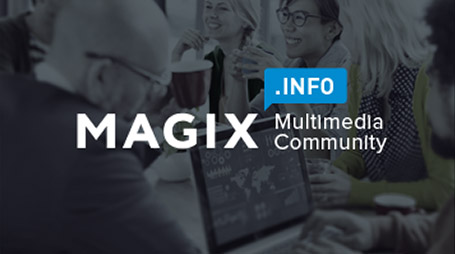 magix.info Community
The direct connection to the magix.info Multimedia Community makes it easy to find detailed information on how to solve any problems you might have.
Simply write your question in the program and upload it directly.