The best MP3 deluxe ever!
Play, sort and convert music or edit track information using the mouse. Experience a unique combination of unlimited functions that are incredibly easy to use!
Highlight your favorites
Select the songs most near and dear to you - these will automatically be turned into a playlist.
MP3 Converter
Its fast MP3 converter converts music in high quality for perfect sound in every situation.
Incl. MAGIX Music Editor 3
Music Editor 3 is an ideal audio editing program for cutting and repairing noise.
Highlights at a glance :
Additional filters: Find music quicker using the vertical search function
mufin Vision: The stunning Galaxy View for your music
Find duplicate songs: Search, find and remove duplicate tracks more effectively
Track info: Edit and create from file names
Optimal performance for 100% fun with your music
A multi-talented organizer
Find instead of search
Using the new search filters you can instantly find the tracks, genre or album you're looking for more efficiently and conveniently than ever before.
Informative program guide
From importing CDs, to the search and filter functions all the way to editing track info or navigating inside mufin Vision - everything is explained clearly!
Online tutorial videos
The free tutorial videos from MAGIX provide you with an initial look at various MAGIX programs.
You will learn in a quick and easy fashion how to use the most important features in order to bring your own projects to life.
Additional Products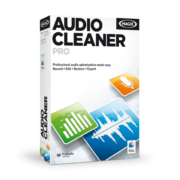 MAGIX Audio Cleaner Pro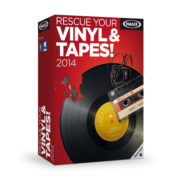 MAGIX Rescue Your Vinyl & Tapes! 2014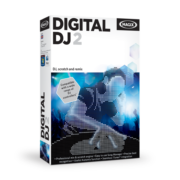 MAGIX Digital DJ 2 (Windows/Mac OS)