Professional video editing
Access detailed editing options, outstanding performance and cinematic effects in top image and sound quality.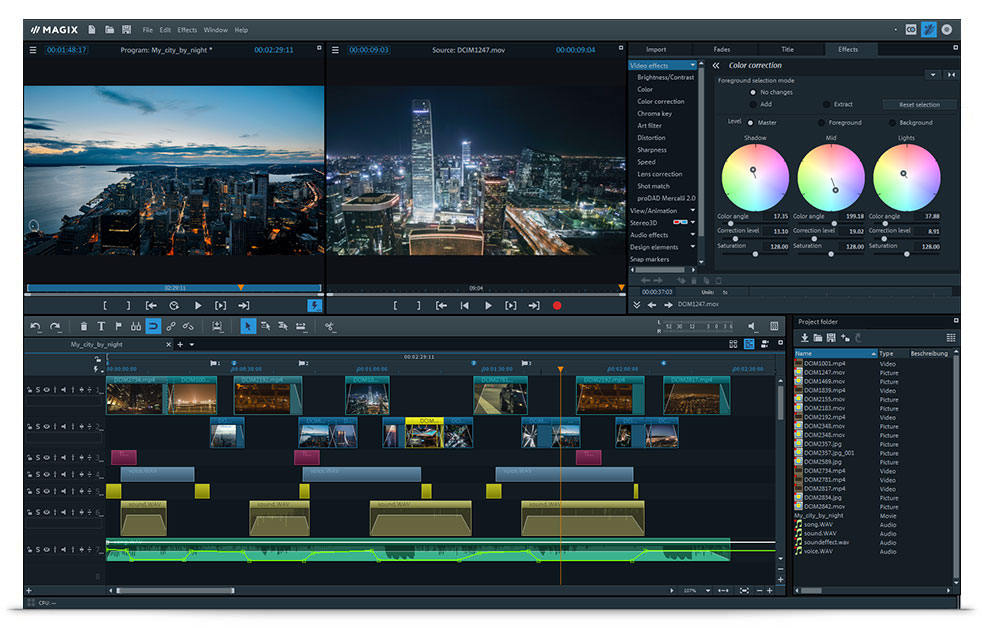 Video production
Choose from a wide range of tools to perfect your footage, including GPU-optimized video effects, precise measurement instruments and multicam editing.
Audio editing
A realtime audio mixer, keyframe control and sample-precise editing as well as a ton of broadcast-quality effects give you everything you need for optimizing sound.
Extras
Take advantage of impressive color filters and proDAD Mercalli V2 for perfect image stabilization.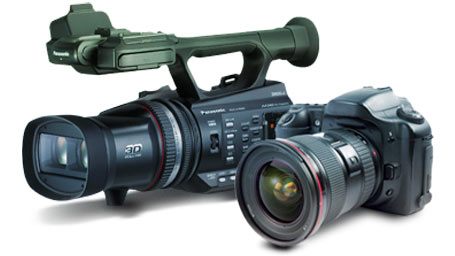 The most important features:
Professional format support for ProRes, AVC-Intra etc.
Freely adjustable proxy editing: Smoothly edit 4K videos
Professional lookup table handling: for cinematic effects
Primary and secondary 3-way color correction
Multicam editing on up to 9 tracks simultaneously
Comprehensive action cam support
Surround sound editing in broadcast quality
Hardware-based decoding for HD and UHD (H.264, H.265)
New and only in Video Pro X
High-end video effects ahead of their time
The new effects in Video Pro X set a whole new standard. Discover groundbreaking features in the effects section for coloration, ultra-sharp images (blur masking effects) or entirely new looks for your movie!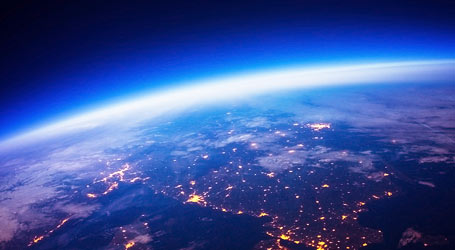 For images more brilliant than ever before: Broadcast colors
Optimize videos using the new broadcast color features for broadcast ready results in accordance with international broadcasting standards for TV and radio programs.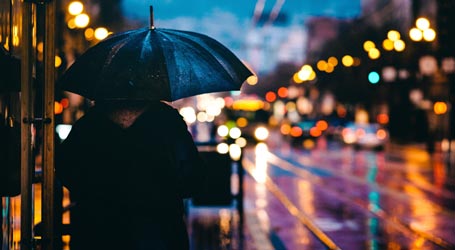 The art of coloration
A range of coloration options in the LAB color space allows you to create images in the same aesthetic style as the great arthouse films.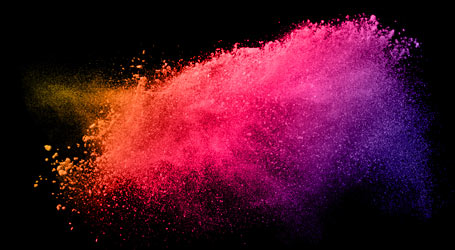 A burst of color: Levels
More vibrant. More powerful. And more intense. Optimize your film footage using new, precise level tools.
More post-production freedom: Lookup tables
Keep to the professional film production standard: Record material that is flat or relatively neutral. This enables you to apply any look you want when editing your film at a later stage. The new lookup tables (LUT) in Video Pro X provide high-quality styles and looks for your films. Applying a look to your film is quick and easy and you can combine color values, gamma, brightness and contrast. Discover the new tool for camera looks, cinematic color effects and movie characteristics.
Get the Hollywood vibe: Lookup tables for film looks
Produce films in the style of Hollywood's dream factory. The lookup tables in Video Pro contain a number of impressive film looks. You can also create your own lookup tables and save them as templates. You'll be able to work faster – and save a ton of time when editing large-scale projects with many clips. Expand your collection by adding free lookup tables from other film producers online!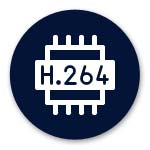 Playback performance
Experience smoother playback for 4K material with optimized performance, up to five times faster processing and Intel GPU hardware acceleration for HEVC and H.264.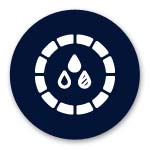 True color space handling
The new true color space handling in Video Pro X guarantees color-true processing of your material from preview to export and in all important pro formats including ProRes, HEVC, AVC and MPEG-2.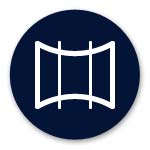 360 degree editing
Take advantage of true 360 degree editing in Video Pro X. Import and edit 360° videos and add title and effects within 360° space.
Stitching functions are directly built-in for all standard 360 degree cameras for editing videos directly from a camera.
Precise color grading with 16-bit deep color
16-bit deep color processing allows for detailed color grading and even more freedom for correcting color.
16.7 million more color nuances are now processed, resulting in natural looking, brilliant images without annoying steps in color gradient.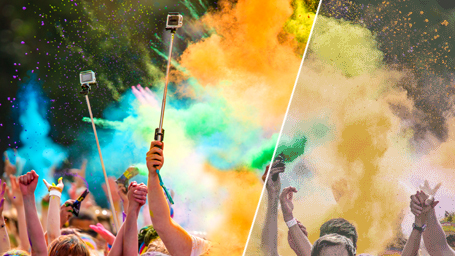 10/12-bit professional format support
VideoPro X also supports output for professional formats like ProRes, HEVC and AVC with 10 and 12-bit color depth. Thanks to higher color depth, your video material can now benefit from more variation in light and shadow areas and colors that are rich in contrast.
You can now work with the perfect color depth for your project, from import right up to exporting your finished file.
Shot match
Transfer the visual characteristics of one video to another. The program matches the colors and tonal values of two separate videos fully automatically.
Modern title templates
The over 250 brand new title templates have been completely redesigned and feature a modern look and structure.
Advanced exposure features
Detailed color and tonal value correction enables you to edit luminance and individual RGB channels precisely with Bézier curves.
Contrasts can be adjusted with non-linear editing and flat or log profiles can be used manually to achieve the final look for your video.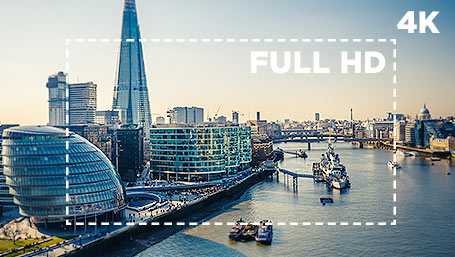 4K/Section animation
Use 4K material to create sections and image details in lower-resolution footage.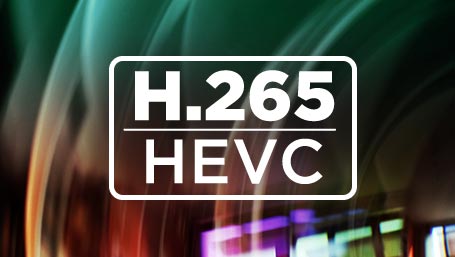 HEVC/H.265 decoding
Video Pro X supports the new High Efficiency Video Coding (HEVC / H.265) format for compressing 4K video material.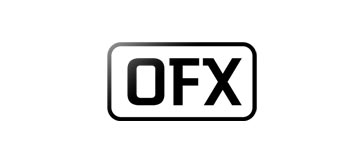 OpenFX support
You can now use OpenFX standard plug-ins as a video effect from directly within the media pool.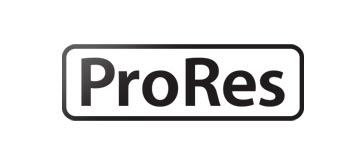 Native ProRes support
The latest version includes native support for Apple ProRes video codecs.
The free tutorial videos from MAGIX provide you with an initial look at various MAGIX programs.
You'll learn quickly and easily how to use the most important features in order to bring your own projects to life.
All MAGIX programs are developed with user-friendliness in mind so that all the basic features run smoothly and can be fully controlled, even on low-performance computers.
Some advanced program features demand more of your computer's processing power. To get the most from these features, your system should at least meet the recommended requirements.
The technical data for your computer can be found in the control panel of your operating system.
Processor
Minimum:
Dual core processor with 2.4 GHz
Recommended:
Quad-core processor with at least 2.8 GHz or better
Graphics card
Minimum:
Minimum screen resolution 1280 x 1024
Recommended:
Dedicated graphics card with at least 512 MB VRAM and DirectX 11 support
Hard drive space
Minimum:
2 GB for minimum installation
Sound card
Recommended:
Multi-channel sound card recommended for Surround sound editing
Optical drive
Minimum:
DVD drive (only for installation of the box version)
Recommended:
Blu-ray burner for creating Blu-ray Discs
System requirements for 3D playback:
Red/cyan glasses required for anaglyph 3D display.
A special monitor is needed for viewing with polarized filter glasses.
A 120 Hz monitor or a projector as well as compatible shutter glasses and graphics card are required for shutter playback.
Internet connection: Required for activating and validating the program, as well as for some program functions. Software can also be used offline.
Video standards
| | | |
| --- | --- | --- |
| | Import | Export |
| AVCHD | | |
| BD | | |
| DVD | | |
| XDCAM(HD) | | |
| XAVC(S) | | |
Video formats
| | | |
| --- | --- | --- |
| | Import | Export |
| AVI | | |
| DV-AVI | | |
| M2TS | | |
| MOV | | |
| MP4 | | |
| MPG | | |
| MTS | | |
| MKV | | |
| MXF | | |
| MXV | | |
| wmv | | |
Video codecs
| | | |
| --- | --- | --- |
| | Import | Export |
| AVC-Intra** | | |
| DVCPRO** | | |
| MPEG-1 | | |
| MPEG-2 | | |
| MPEG-4 | | |
| MJPEG | | |
| H.264 | | |
| H.265 | | |
| ProRes | | |
| wmv | | |
| Uncompressed | | |
| all Quicktime and AVI codecs | | |
Audio formats
| | | |
| --- | --- | --- |
| | Import | Export |
| MP3 | | |
| OGG | | |
| WAV | | |
| WMA | | |
Image formats
| | | |
| --- | --- | --- |
| | Import | Export |
| BMP | | |
| GIF | | |
| JPEG | | |
| PNG | | |
| PSD | | |
| TGA | | |
| TIF | | |
Note: Some program features require an initial free activation for copyright reasons (Internet connection required).
** DVCPRO and AVC-Intra require fee-based activation.
MP3 export requires installation of Windows Media Player Version 10 or higher.
An Internet connection is required for the travel route animation module.