All programs for image editing & graphic design
Perfect your photos and create your own drawings and illustrations for flyers, cards and web pages. The combination of photos and graphics in one program opens up a wide variety of new possibilities.
Learn more
Buy now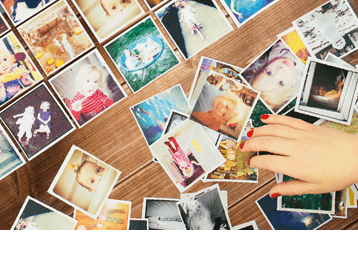 Keep track of your photos and videos with this powerful image management tool. Thanks to advanced filtering features you'll always be able to find the perfect picture, and can even delete duplicates.
Learn more
Buy now
Xara Photo & Graphic Designer 11 combined with Photostory 2016 Deluxe. Edit photos, create your own graphics and present it all in a cinematic slideshow. Impress your family & friends with this complete package for your pictures.
Learn more
Buy now
The dream team for special pictures and collages.
Photo editing and graphic design together in a single program.
The photo & graphics programs from MAGIX give you the tools you need to make the most out of your pictures, as well as manage and present them. Create real vector graphics for illustrations, to be used as decorative elements or for digital paintings. Vector graphics can be enlarged and shrunk any number of times without any loss in detail.
Fine tune brightness, contrast and color. Then optimize selected areas and remove any unwanted blemishes. It's what Photo & Graphic designer was created to do.
But that isn't even the best part. Photo & Graphic Designer is also a fully functional graphic editing program. Not only can the program handle raster images, such as photographs, it's also cut out to work with vector graphics. Vector graphics aren't made up of individual pixels, but are based on mathematical formulas. This makes it possible to enlarge or shrink them as much as you want without the slightest loss in quality. Everything stays razor sharp. You can also easily draw your own vector graphics using the graphic feature and even connect your graphics tablet.
Want to combine several edited photos into a collage? No problem. A few steps is all it takes to put together good looking business cards, post cards and logos. Photo & Graphic Designer is two program in one: Image editing combined with graphic design.
For those who want the best quality, Photo & Graphic Designer supports RAW files from over 590 camera models.