Design your own top-quality websites.
This program offers maximum design freedom with a wide range of professional features. Start with one of the many high-quality website templates or design your homepage from scratch. Upload directly. That's it!
Idea
Design your website using the high-quality templates or use the design tools to create one from scratch. Experienced users with their own ideas can also create websites from scratch while enjoying complete design freedom.
Design
Simply drag & drop text and images where you want them. You don't have to know HTML or any other programming languages to create or maintain your website.
Online
Along with Xara Web Designer 10 Premium you also receive the MAGIX Online World Hosting Package M*. This package has everything you need to publish your website!
Premium advantages:
Optimal display for smartphones, tablets etc.
Numerous e-commerce options including advanced search engine optimization and web statistics.
Over 600 fonts available
3D graphics (e.g. for logos)
Advanced image editing
Create animations (e.g. banners)
Industry-specific website templates
Including 2,000 MB webspace and a domain*
New in this version:
Templates for complete websites and design elements
Each template has all the elements you need for your website including navigation bars, graphics and images. You can also customize the templates to create your own unique web presence!
Your website on any device
Xara Web Designer 10 Premium allows you to create different designs for different devices.
*This offer from MAGIX Online World is valid in combination with a Your Homepage offer (at least the free hosting package or the Your Homepage M package) and includes one domain with one of the following endings: .com, .de, .net, .org, .at, .be, .biz, .ch, .co.uk, .es, .eu, .fr, .info, .it, .name or .nl., which can be used for free for 12 months after registering. After the period of free use, the domain can be used further according to the terms & conditions of MAGIX Online World. Find out more at www.magix-online.com.
Online tutorial videos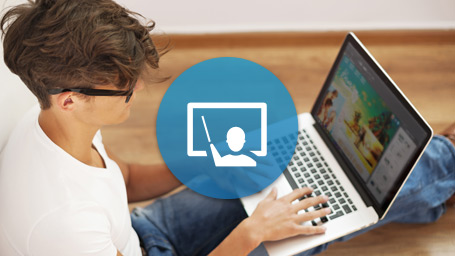 The free tutorial videos from MAGIX provide you with an initial look at various MAGIX programs.
You'll learn in a quick and easy fashion how to use the most important features in order to bring your own projects to life.
Specifications
All MAGIX programs are developed with user-friendliness in mind so that all the basic features run smoothly and can be fully controlled, even on low-performance computers. The technical data for your computer can be found in the control panel of your operating system.
Minimum system requirements:
| | | |
| --- | --- | --- |
| Processor | 700 MHz | |
| RAM | 512 MB | |
| Graphics card | Onboard, minimum resolution 1024x600px | |
| Hard disk memory | 300 MB for program files | |
Internet connection: An Internet connection is required to activate the software, for publishing websites, watching video tutorials and displaying dynamic website content.
Additional Products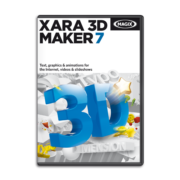 Xara 3D Maker 7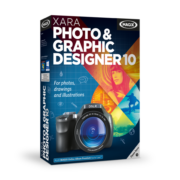 Xara Photo & Graphic Designer 10
MAGIX Photo Manager 15 Deluxe
The Xara Web Designer Product Line
A wide range of ready-to-use templates get you started right away. This allows you to easily create your very own homepage. Add your own images and videos to turn your homepage into a multimedia experience.
Learn more
Buy now
With over 50 Premium extras you'll get everything you need to create amazing websites. Numerous e-commerce options and advanced search engine optimization make this package even sweeter.
Learn more
Buy now