Available for only a limited time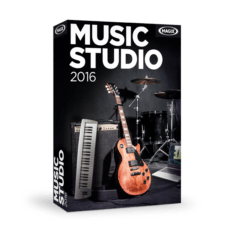 MAGIX Music Studio 2016
(value: £34.99)
Bandmate, mastering engineer, and music studio in one
For all solo artists, bands and music producers: MAGIX Music Studio 2016 is an ideal starter solution for music producers at any level. Record on multiple tracks, mix with high-quality tools & easily integrate hardware controllers: MAGIX Music Studio 2016 supports you right down the line.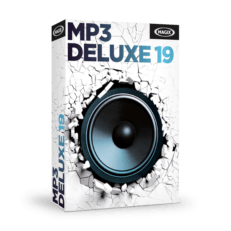 MAGIX MP3 deluxe 19
(value: £29.99)
The jack-of-all-trades for managing your music collection
The latest version of MAGIX MP3 deluxe! Find the songs you're looking for with a single click, create playlists for PC, smartphone und tablet, discover new music with the integrated web radio and much more!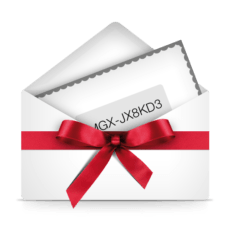 Coupon for the Store
(value: £30)
Customize your version of Music Maker with Soundpools, effects packages or brand new software instruments.
After installing Music Maker, simply select a Soundpool or instrument from the new Music Maker Store and redeem your coupon during the order process. That's all there is to it!
1. Play music
Play your own melodies or chords for virtual instruments with the USB keyboard. In Live Pad mode you can even change songs using your keyboard in realtime.
2. Edit recordings
Add notes, correct notes and change pitch: Edit imported chords and melodies after recording in the MIDI editor.
Concert piano
The model of the virtual concert piano shines in modern pop production as well as brilliant symphonies, and is used in big sound studios around the world.
Church organ
Godly sound: The analog model of the church organ is found in a small church near Venice and is a true Italian "grazie" in terms of sound quality.
Synthesizer
Electrically charged: With the three synthesizers, you can produce unusual bass lines, abstract sounds and melodic hooks. Be inspired by Lead Synth, DN-e1 and Revolta 2.
Cinematic soundscapes
Atmospheric sounds with exotic and oriental influences offer lots of wiggle room when playing and composing soundtracks. Also a perfect fit for modern dance music.
Virtual Choir
You set the beat: With the chorus, you can create various choirs (female, male, mixed) and become a virtual conductor.
Plenty of drums
Electronic, jazzy or ready for the charts: You can always switch between Jazz Drums, Drum Engine and the new Pop Drums for your own beats and grooves.
For your own music production.
With the Vita 2 Sample Player, you can control orchestral horns, strings and even acoustic guitars using your keyboard.
You can even create your own loops using the Vita Sampler. To do so, simply drag an audio file into the sampler. Cuts and pad assignments are made in the sampler automatically.
Produce practice playbacks, add drum grooves to your melodies and be inspired by more than 8,000 sounds & loops.
Get these Soundpools: Dubstep, Techno, Deep House, Hip Hop, Jazz, Rock Pop, Trap, Brasil 66, Score, Chillout, Dance, Ambient.
Sound effects
The touch-optimized effects area has been directly integrated into the user interface, offering tons of sound design options. Simply drag & drop effects like chorus, flanger and pitch.
Vocal Tune 2  
Correct pitch in your vocal recordings with just a few clicks or actively change the succession of the melody when recording. The easy screen lets you work quickly and efficiently.
Amazing sound quality.
Perfect workflows.
A USB keyboard in combination with Music Maker Premium Edition.
High-quality USB keyboard
Software Music Maker Premium Edition
Sticker set for Live Pad mode
49 large keys with touch sensitivity
Pitch bend and modulation wheel
Octave switch (+/-)
Connections: USB, MIDI Out, sustain pedal
MIDI data exchange and power supply through USB
Learn more
This article currently cannot be shipped to your country.
Connect the novation pad controller with Music Maker Premium Edition software.
USB pad controller with cable
Software Music Maker Premium Edition
16 pads adapted precisely for the new Live Pad mode
25 keys with touch sensitivity
Octave switch (+/-)
8 knobs for effects
MIDI data exchange and power supply through USB
Learn more
This article currently cannot be shipped to your country.