1. Import
Movie Edit Pro supports all current devices, whether your videos are from a smartphone, camcorder or action cam.
2. Optimize
Experience intuitive editing, breathtaking effects and countless features in this video editing software.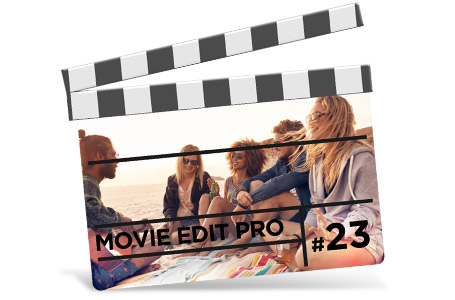 The most important features:
2 Editing modes: Storyboard or detailed timeline
Best performance: 64-bit for fast processing
Design freedom: 32 multimedia tracks
Brilliant image: Full 4K/HD support
Automatic Wizards: For video, image & audio editing
Creative expression: Special effects, menus, intros & outros
Share: Upload video directly online to Vimeo
Edit on the go: Download the Movie Edit Touch app
The Movie Edit Pro versions:
Intuitive controls and tons of great templates make Movie Edit Pro the ideal program for beginners creating their first video project.
Learn more
Buy now
Movie Edit Pro Plus includes more options than ever before! Discover the automatic shot match feature, new video effects, comprehensive 360° editing and much more.
Learn more
Buy now
Professional video productions are easily created with the Premium version featuring unique premium extras and the latest video editing technology.
Learn more
Regularly $129.99
$124.99
Buy now