MAGIX is an international publisher of high-quality, intuitive, user-friendly software. As the European market leader, we have been developing award-winning PC software since 1993. But what makes us stand out is not the many awards we have won, but our continued passion for innovation and easy-to-use software. That's why we've made it our goal in the future to make the creation of amazing music, videos, websites and graphics possible for everyone – no matter the skill level.
1. Import
Movie Edit Pro supports all current devices, whether your videos are from a smartphone, camcorder or action cam.
2. Optimize
Experience intuitive editing, breathtaking effects and countless features in this video editing software.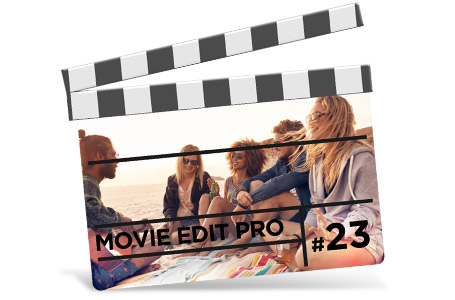 The most important features:
2 Editing modes: Storyboard or detailed timeline
Best performance: 64-bit for fast processing
Design freedom: 32 multimedia tracks
Brilliant image: Full 4K/HD support
Automatic Wizards: For video, image & audio editing
Creative expression: Special effects, menus, intros & outros
Share: Upload video directly online to Vimeo
Edit on the go: Download the Movie Edit Touch app