For web, DTP & presentations
Get started with a template or an empty page and create high-quality designs for websites, flyers, brochures and presentations.
Pixel and vector drawings
Edit photos and pixel graphics or easily create vector drawings. There's no limit to the creative possibilities.
The most important features:
Professional image editing and photo retouching
Supports vector and pixel graphics
Extensive color management
Drag & drop to create websites and publish them online from within the program itself
2 GB webspace & domain included**
High-quality layouts for all types of print material, such as business cards, flyers and brochures
More than 3,000 design elements
Presentations with interactive graphics elements and animations
Free stock illustrations
The content catalog has been expanded. This means that in addition to free stock photos, you can download high resolution graphics and illustrations in the content catalog.
The fully integrated library offers access to more than 780,000 free pictures, graphics and illustrations.
New sticky options and reveal effects
Thanks to the sticky objects function, you have even more options to freeze elements on your website. Sticky objects are unaffected by scrolling and remain visible at the same position.
With the object reveal effects you can fade in elements as soon as the corresponding area in the browser becomes visible.
More than 200 website templates
Each one of the over 200 professional templates includes all the website elements you need – from navigation bars to graphics and images.
And everything is 100% customizable.
New and improved smart shapes
The smart shapes have been completely redesigned and improved.
The new smart shapes are perfectly suited for use in documents. For example, you can easily insert diagrams or arrows.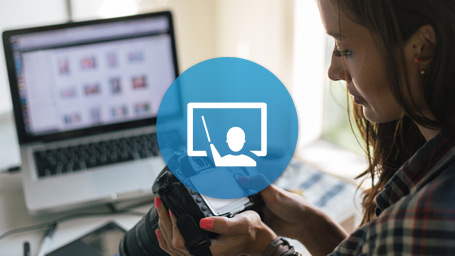 The free tutorial videos from MAGIX provide you with an initial look at various MAGIX programs.
You'll learn quickly and easily how to use the most important features in order to bring your own projects to life.
* With the update service you will receive a full year of free new features and updates, which can be used indefinitely. If you reinstall the program after one year, you will have access to the basic version. After the one-year update service has expired, you can extend it for a discounted price.
** Includes a domain with one of the following endings: .com, .de, .net, .org, .at, .be, .biz, .ch, .co.uk, .es, .eu, .fr, .info, .it, .name, .nl. After the contract is terminated, you may continue to use the domain(s) according to the applicable conditions (special offers are excluded). The offer is limited to a duration of 12 months and is renewed automatically if not terminated 8 weeks before the end of duration. Terms and conditions of The Xara Group Ltd. (available at www.xara-online.com) apply. Payment is made at the time the contract is signed and upon extension of the 12-month contract.