A website just as unique as you are.
Present yourself, your projects and your ideas however you want. Create a website that matches your personality perfectly. Thanks to drag & drop controls, even beginners can create impressive websites in no time at all.
Conceptualize
Start with an empty page to bring a great idea to life, or use one of over 35 customizable website templates.
Create
Customize every detail and integrate photo, videos and music with the click of a button. Your very own website is finished!
Upload
Upload your website directly. Web Designer 11 comes with 500 MB of web storage for free.
The most important features:
Complete design freedom for arranging elements
No programming skills required
35 pre-built website templates
Over 500 templates & design elements
Easily embed photos, videos and music
Add Google Maps
Freely expandable with widgets for YouTube, Google Maps, Facebook etc.
Includes 500 MB free webspace
New mouseover effects
Make your website modern and attractive with new mouseover effects. These let you enlarge, jiggle or rotate objects as you move over them with the mouse.
Try the effect out: Mouse over the image or click on it!
Online tutorial videos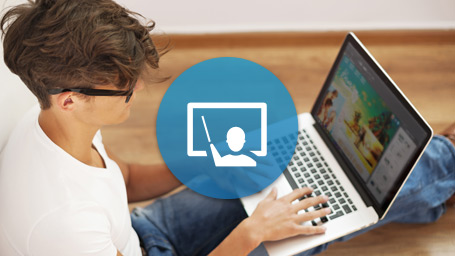 The free tutorial videos from MAGIX provide you with an initial look at various MAGIX programs.
You'll learn quickly and easily how to use the most important features in order to bring your own projects to life.
What the press has to say

* The offer includes one domain with one of the following endings: .com, .de, .net, .org, .at, .be, .biz, .ch, .co.uk, .es, .eu, .fr, .info, .it, .name, .nl. After the contract is terminated, you may continue to use the domain(s) according to the applicable conditions (special offers are excluded). The offer is limited to a duration of 12 months and is renewed automatically if not terminated 8 weeks before the end of duration. Terms and conditions of The Xara Group Ltd. (available at www.xara-online.com) apply. The payment for the total amount is made at the time the contract is signed, and thereafter each time it is extended.
** Requires free registration at Xara Online.
The Web Designer family
Ideal for your first homepage:
35 homepage templates
Over 500 design elements
Create websites for mobile devices
Automatic image optimization & photo galleries
Integrate HD videos & music
Integrate Facebook, Flickr & YouTube
Includes 500 MB of web storage
Learn more
Buy now
Over 50 Premium extras for professional websites:
70 website templates
Over 3000 design elements
Fixed elements
Animation trigger
Advanced image editing
Create animations & 3D graphics
A wide range of e-commerce options
Enhanced search engine optimization
Includes 2,000 MB of web storage and a domain*
Learn more
Buy now