All Features in
Movie Edit Pro 2016
Operation & Tools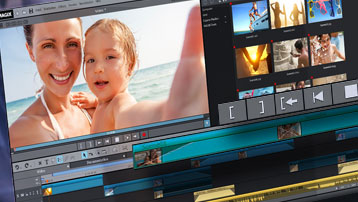 User Interface
The interface in MAGIX Movie Edit Pro 2016 Plus is optimized for perfect control and readability.
All of the elements on the interface can be moved, resized and removed as desired. This is ideal for making windows with lots of details large enough that you can view everything at a glance.
Import wizard
The Import Wizard helps with importing footage from a wide range of sources (e.g. memory cards, digital cameras, hard drives, smartphones etc.) enabling you to preview clips, organize and select files and import footage directly into the timeline.
Multimedia tracks
A total of 32 tracks guarantee complete freedom for arranging even the most complex projects.
Video and audio from one source are now combined on one track.
Cut Mode Selection
The beginner-friendly Storyboard Mode displays only the most essential elements needed for editing videos, and you can switch back to a more advanced view at any time.
Automatic video editing
Create amazing movies completely automatically. The Slideshow Maker analyzes your footage and transforms it into a finished video complete with transitions!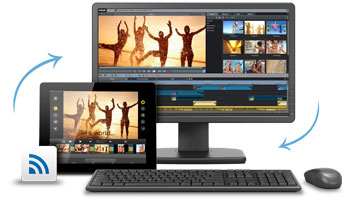 Wireless project transfer
With Movie Edit Pro 2016 you can wirelessly transfer your mobile video projects from the Movie Edit Touch app to your computer.
Improved object editing
Movie objects can be cut out even more easily or moved. All changes to Movie Objects are completely and automatically taken into account in all MAGIX mouse modes.
Zoom function in the video monitor
Use the zoom function to animate objects outside the image area.
Simply make the video image in the preview monitor smaller and select objects directly on the enlarged screen.
Performance & Formats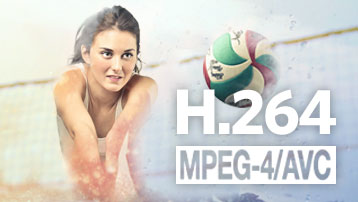 NEW! Hardware-accelerated H.264 decoding
The H.264 codec provides a type of video compression which encrypts images on your camera as they are captured. Decoding is required for video editing.
New hardware acceleration reduces the load on your computer's main processor. This increases reading speed and also accelerates timeline playback considerably.
NEW! HEVC/H.265* support
MAGIX Movie Edit Pro 2016 supports all conventional video formats and sources.
Import HEVC/H.265* videos from the latest 4K cameras. The new codec has the same high quality but a smaller file size.
*HEVC encoding requires fee-based activation.
64-bit support
High-speed video editing: The 64-bit support in MAGIX Movie Edit Pro 2016 enables a more efficient use of RAM and multicore processors. This makes it possible to encode videos extremely fast.
Effect & Menu Design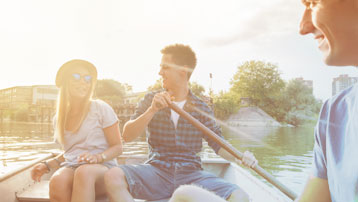 NEW! Image stabilization with proDAD Mercalli V2 technology
The image stabilization feature is perfect for correcting shaky video footage. With Mercalli V2 you can stabilize your recording in no time – you'll forget that it looked any different.
Smartphone videos can be improved and unwanted movement can be removed without affecting the dynamics or the character of the video.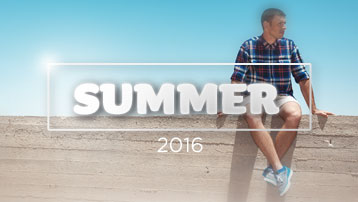 NEW! Modern title templates
Titles and text give your video that extra touch. With over 200 modern templates arranged in a new folder structure, you're sure to find the one you need.
Templates that go together are organized in sets, which is especially useful for finding the right templates quickly for designing your videos.
Effects, transitions & templates
MAGIX Movie Edit Pro 2016 offers an exclusive selection of professional video and audio effects, incredible transitions, customizable DVD and Blu-ray menu templates, decorative features and lots, lots more.
Discover all the options available and use effects to create exciting highlights.
Color correction
You can use color correction to change the entire video picture.
Retroactively set the white balance, change the image saturation or use the color wheel to quickly correct color problems.
Chroma key effects
Green screen and blue screen effect. Simply record footage of people or things in front of a plain-colored background and layer new photos or videos just like a green/blue screen.
The built-in "anti-spill" feature immediately creates neat, sharp contours.
Audio editing
Sound restoration
Optimize old and imperfect audio material.
With Music Editor 3.0 you can get rid of interference, crackling, humming, camera noises and volume inconsistencies, either manually or automatically.
Soundtrack Maker
Set powerful scenes in your videos to thematic music and create excitement.
A soundtrack will be generated automatically from the large sound archive for you.
Media output
Export wizard
The new export wizard displays the most common export options at a glance.
Simply select an export format and follow the instructions or specify further settings.
Transfer to mobile devices
Transfer movies directly to smartphones, tablets, media players and mobile devices.
There's a huge selection of device presets available in MAGIX Movie Edit Pro 2016 for all the most popular devices.
Share videos on Facebook
You can upload videos to Facebook directly from the program and share them with friends around the world.
This saves you from having to use several video portals, and allows you to get your movies online even faster.
Upload to YouTube & Vimeo
Present your videos on YouTube and Vimeo.
Let the whole world experience your work in perfect quality – upload your videos directly to the most popular video websites, like YouTube and Vimeo.
Help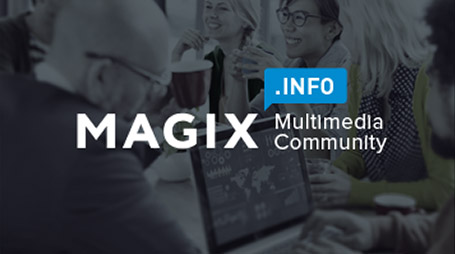 magix.info Community
The direct connection to the magix.info Multimedia Community makes it easy to find detailed information on how to solve any problems you might have.
Simply write your question in the program and upload it directly.