MAGIX Photostory Deluxe
Your photos! For your adventures.
Kr 376
Regularly Kr 2 159
With Photostory Deluxe you can create entertaining videos from your most beautiful shots. Create amazing videos out of your photos in no time at all and in resolutions up to Ultra HD. Impress your friends and family with a captivating slideshow and experience your most memorable moments again and again on your TV, smartphone or tablet.
Valid until September 21, 2017
Kr 273 upgrade discount
Now with 2 exclusive effect packs (Kr 944 value)
Includes: Breathtaking soundtracks (Kr 468 value)
Bonus: Effect coupons worth a total value of Kr 98
30-day free trial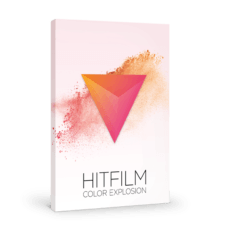 HitFilm Color Explosion
(value: Kr 472 )
Give your stories a burst of color.
Make the colors in your recordings stand out – with the HitFilm Color Explosion effects package.
Discover five outstanding plug-ins: 4-Point Color Gradient, Leave Color, Posterize, Vibrance and Vignette Exposure.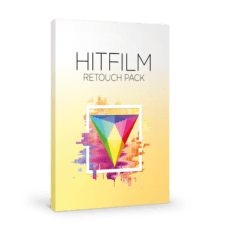 HitFilm Retouch
(value: Kr 472)
Professional video retouching.
Make your video footage really stand out with exciting Zoom, Blur and Glow effects.
Try out five impressive plug-ins in the HitFilm Retouch effects pack: Grain, Pro Skin Retouch, Witness Protection, Magnify and Bulge.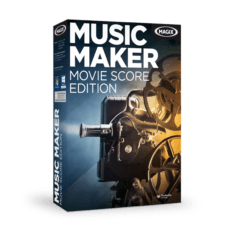 Music Maker Movie Score Edition
(value: Kr 249)
Movie scores that give you goose bumps.
Create amazing hair-raising soundtracks, even if you're a beginner. High-quality virtual instruments, simple controls and a huge selection of sounds, loops and effects.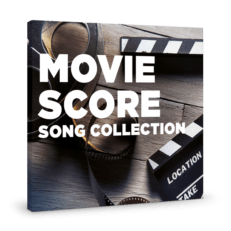 Movie Score Song Collection
(value: Kr 219)
As well as great images, you need a great soundtrack to make a film truly impressive.
With this fantastic selection of soundtracks, you'll find the right music for any video.
It includes 30 songs produced by professional musicians in a number of thematic categories.
Import photos & videos
Select the best photos and videos. The Photostory wizard imports files from cameras and hard drives directly into your slideshow.
Add effects & music
Use screen-ready animations, adjust colors, match a scene's appearance, or select the perfect background music from hundreds of songs & sounds.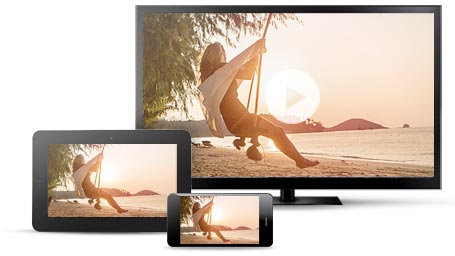 The most important features:
Fantastic effects, intros & outros, decorative elements, music
Amazing titles and editing templates
For all camera formats, including HEVC**
8 configurable tracks for photos, videos & music
Edit 360° footage & create panorama montages
Perfect image stabilization with proDAD Mercalli V2
Automatic image optimization & shot match
Travel route animations
High output quality in 4K resolution & 3D
**HEVC encoding requires fee-based activation.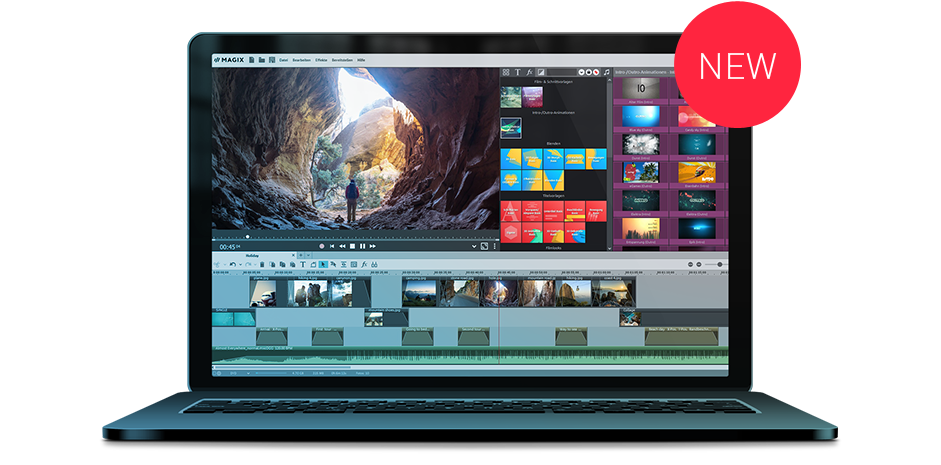 Effects that were made for your photos. You'll find just the effect your slideshow needs among the giant selection of intros/outros, decorative elements & transitions. Go to just the right effect in just a few clicks. And the music is included from now!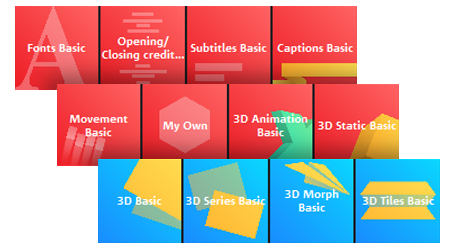 Lightning fast effects!
You'll find just the effect you need in the new Mediapool. At lightning speed. Thanks to clever organization, helpful color assignment and focus on clarity.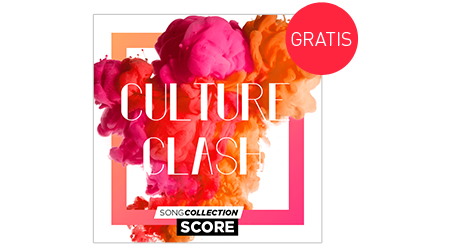 Music included!
Be it for vacation movies or videos of landscapes: you'll always find just the right music right in the Mediapool. 20 songs and 2 sound effect packs are included for free to help you get started.
Shot match 2.0
Your slideshow – all in one go! Perfectly color matched. The top effect from the professional sector, now easier than ever to use!
Import photos from anywhere
Create a giant slideshow, a "looking back at 2016" of sorts, by importing photos from multiple folders on your hard drive simultaneously.
Brand new Photostory Wizard
With the Photostory Wizard, media import of your photos and videos is now even easier than before.
The clear and intuitive screen with all key functions lets you automatically create slideshows to the beat of music you've chosen yourself.
With just a few clicks you can finish a slideshow that you can then continue to edit in the main program by adding creative design elements.
Photo editing in full screen mode
Add beauty to every detail and modify images using creative effects in fullscreen mode. This editing mode lets you view each image in close-up before you share it.
Automatic shot match
Transfer the visual characteristics of one video to another.
The program automatically matches colors and tonal values of two separate videos to create a uniform look.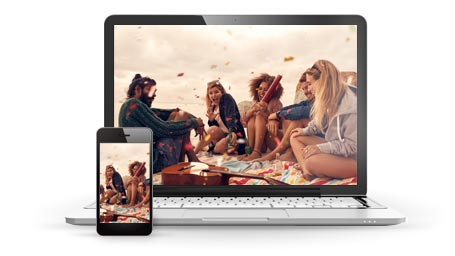 Camera MX media transfer
Take moving pictures and videos using Camera MX.
You can then use Wi-Fi project transfer to transfer photos from your Android phone to Photostory Deluxe for editing.
Extensive color correction
Take advantage of the automatic image optimization feature or edit individual color ranges in detail yourself.
Top quality title and movie templates
Plenty of templates for every occasion. Design your own opening and closing credits, chapter separators and subtitles.
The free tutorial videos from MAGIX provide you with an initial look at various MAGIX programs.
You'll learn quickly and easily how to use the most important features in order to bring your own projects to life.
Specifications
You require a 64-bit version of one the following operating systems:
All MAGIX programs are developed with user-friendliness in mind so that all the basic features run smoothly and can be fully controlled, even on low-performance computers. The technical data for your computer can be found in the control panel of your operating system.
Some advanced program features demand more of your computer's processing power. To get the most from these features, your system should at least meet the recommended requirements. The technical data for your computer can be found in the control panel of your operating system.
Processor
Recommended
Quad-core processor with 2.8 GHz or better
Graphics card
Minimum
Onboard, minimum resolution 1280 x 768
Recommended
Dedicated, at least 512 MB VRAM
Hard drive space
Minimum
2 GB for program installation
Internet connection: Required for registering and validating the program, as well as for some program features. Program requires one-time registration.
The Photostory family
Create your own slideshow in 3 easy steps. Thanks to thematic movie templates and automatic image optimization, you can turn your pictures and videos clips into real movies, complete with high-quality effects and captivating music.
Learn more
Buy now
With Photostory Deluxe, you can create entertaining slideshows in resolutions of up to Ultra HD. Import your photos and videos and edit them in the Timeline mode with new effects, exciting filters and to the beat of your own music. Thanks to new features and design elements, there's no limit to the creative possibilities.
Valid until September 21, 2017
Kr 273 upgrade discount
Now with 2 exclusive effect packs (Kr 944 value)
Includes: Breathtaking soundtracks (Kr 468 value)
Bonus: Effect coupons worth a total value of Kr 98
Learn more
Regularly Kr 2 159
Kr 376
Buy now
The premium package combines the latest image editing and graphic design tools from Xara Photo & Graphic Designer with Photostory Deluxe, the best software for creating fantastic slideshows, together in one program.
Create your own drawings and illustrations on PC and design customized slideshows with text, your own music and spectacular effects.
Learn more
Regularly Kr 1 348
Kr 949
Buy now