Music production in three steps.
With Samplitude Music Studio.
Songwriting
You have the ideas – and Samplitude Music Studio has all the tools you need, with 19 virtual instruments, MIDI editor and score view.
Recording
Record your own bass lines, vocals or guitars in the studio. You can even record entire bands parallel on up to 16 mono or 8 stereo tracks.
Mastering
Mix and finalize your songs using professional equipment. Work with effects, editing options and mastering plug-ins.
The virtual recording studio for musicians
Samplitude Music Studio is ideal for ambitious beginners in music production and bands. Exceptional instruments, multitrack recording, tons of helpful tools and mastering plug-ins make Samplitude Music Studio one of the most professional DAWs for beginners, without the usual limitations. Bring your music productions to life in the best possible quality.
You might also be interested in this: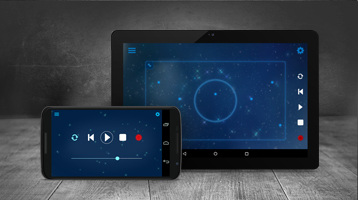 MAGIX Audio Remote
The free app for operating recordings and instruments in Samplitude Music Studio.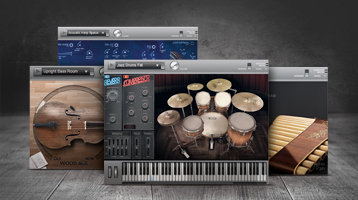 More virtual instruments
Sampled with care and reproduced authentically, the virtual instruments are the perfect addition to Music Studio.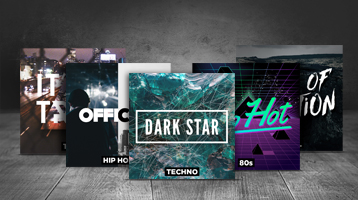 More sounds
Soundpools are pre-produced loop and sound packages that you can use to sketch out ideas quickly or enhance your arrangements.
Tutorials and artist interviews
Check out the MAGIX Audio blog to see what other artists have created with our music software. Or watch our video tutorials to help you get started with Samplitude Music Studio.