Xara Web Designer

Design your own amazing websites
Xara Web Designer

Design your own amazing websites
Over 35 website templates
500+ design elements
100% design freedom
No programming knowledge required
Online Designer
200+ website templates
Over 1,000 design elements
Advanced image editing
100+ photo filters & animations
2 GB web storage** + domain**
Xara Web Designer Premium

Design your own professional websites
Xara Web Designer Premium

Design your own professional websites
Over 200 website templates
1,000+ design elements
100% design freedom
No programming knowledge required
Online Designer
100+ photo filters
Animations & Effects
Advanced image editing
2 GB webspace**
Includes your own domain**
Create websites.
Unique. Simple.
Design exactly the website you want.
Choose the perfect template that contains everything you need to get your very own homepage online without the need of any prior programming skills.
Our templates. Filled with the best ideas.
Begin by choosing from one of our over 35 pre-built website templates. With your creativity, you can completely customize any of the templates.
Web Designer gives you 100% design freedom, so you'll be 100% satisfied with your new website.
So simple. So amazing.
Whether a template or new design from scratch – newbie web designers can get their first homepage design right.
With the intuitive drag & drop principle and our flexible templates, there's no programming skills required.
From anywhere. Totally mobile.
Smartphones, tablets or laptops: No matter what device your website is viewed on, it always looks good.
And because we're more often on the go than at home, you can update your website with the included Xara Online Designer from anywhere. You can edit text and images or upload photos directly via a web browser.
A picture is worth...
Images breathe life into websites.
To make sure you have just what you need, a catalog with 900,000 free photos, graphics and illustrations has been integrated into the program.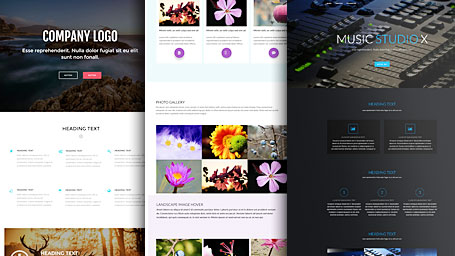 The stage is set!
Photo slider. Interactive photo galleries. HD Video Player. Your photos, images and videos are always presented for optimal viewing by your visitors.
Cutting edge today. Cutting edge tomorrow.
Today, tomorrow and for the next 365 days, your website will always have the latest look! Our special Update Service is included for free and offers 1 full year of free access to the Xara Online Catalog, Online Designer and automatic software updates with brand new features and current content updated in realtime. It's cutting edge and one of a kind – only from MAGIX!*
Additionally included in Web Designer Premium
Advantages of the Premium version
All Web Designer features
More website templates: 200+
More design elements: 1000+
100+ photo filters
Effects, animations and sticky elements
Supersites
Advanced image and text editing
Xara Online Designer
Create the perfect first impression
With more than 200 additional industry-specific website templates, your customers and friends will know they've come to the right place when on your site.
First impressions are especially important for websites!
For that "wow" effect
Surprising. Exciting. Versatile.
Make your website fun, present contents in the optimal way and make your visitors linger on your page. Our latest effects and animations revive your website.
Good. Better. Supersites.
Cumbersome contents such as large presentations and company brochures can be clearly presented in a light and easy way either using a one-page design or even using one of our supersite templates.
Your photos, polished to a shine
Expanded image editing transforms your images into true show stealers. Use high-quality photo filters, adjust brightness, contrast and colors quickly and easily, directly in the program.
One click. And online!
Upload your website with just one click. We want to make sure that you're focused on your website's design while we take care of the rest. With the Premium Version, you get 2,000 MB online disk space and your own domain free for 1 year.*
Rank first!
In order to vie for a place under Google's sun and other search engines, use the integrated Search Engine Optimization tools to get as many visitors to your site as possible by being ranked first.
What the press has to say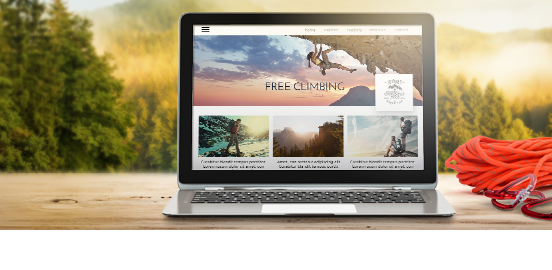 Xara Web Designer
Design your own amazing websites
Over 35 website templates
500+ design elements
100% design freedom
No programming knowledge required
Online Designer
100+ photo filters
Animations & Effects
Advanced image editing
2 GB webspace**
Includes your own domain**
Buy now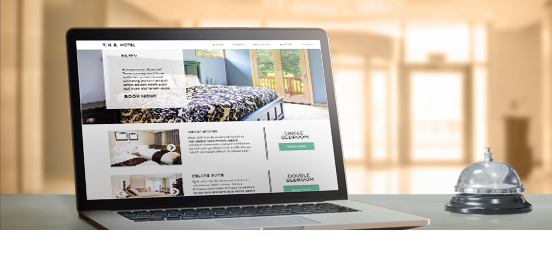 Xara Web Designer Premium
Design your own professional websites
Over 200 website templates
1,000+ design elements
100% design freedom
No programming knowledge required
Online Designer
100+ photo filters
Animations & Effects
Advanced image editing
2 GB webspace**
Includes your own domain**
Buy now
* With the Update Service you will receive 1 full year of new features and updates for free, which can be used indefinitely. This includes 1 full year of free access to the Xara Online catalog and Xara Online Designer. If you reinstall the program after one year, you will have access to the basic version without the Update Service. After the one-year Update Service has expired you can extend it for a discounted price.
** The offer includes one domain with one of the following endings: .com, .de, .net, .org, .at, .be, .biz, .ch, .co.uk, .es, .eu, .fr, .info, .it, .name, .nl. After the contract is terminated, you may continue to use the domain(s) according to the applicable conditions (special offers are excluded). The offer is limited to a duration of 12 months and is renewed automatically if not terminated 8 weeks before the end of duration. The terms and conditions of The Xara Group Ltd. apply, which may be read at www.xara-online.com. The payment for the total amount is made at the time the contract is signed, and thereafter each time it is extended.