"I love Samplitude's object-based processing, and the cut feature with automatic fades."
- Jack Steadman, Bombay Bicycle Club
"The overall vibe of editing is also fantastic, and the program has just always been super snappy and responsive."
- Siegfried Meier, Producer & Engineer Beach Road Studios
"It's so simple, yet it has everything you can dream of and looks great on screen."
- Garry King, producer and drummer
Jack Steadman
Siegfried Meier
Garry King
Recording & creation
Absolute sound neutrality & optimal latency management enable professional studio sound with extreme precision.
Editing
With custom workflows, flexible docking options and first-class tools, the program includes everything you need for transparent audio editing.
Mixing & mastering
Intuitive mixing, flexible routing and elegant automations offer support when mixing, so it's ideal for extensive arrangements.
Highlights:
Up to 70 GB sound content (Suite)
Natively integrated ARA support
Multiple outputs for complex productions
VCA Fader for mixing
Up to 24 virtual instruments (Suite)
Flexible plug-in routing
32-bit floating point calculation
Spectral display and editing
Multiple outputs
ARA extension for VST with Celemony Melodyne essential
Discover a whole new world of audio editing. The VST extension ARA (Audio Random Access) enables closer interaction between Samplitude and Melodyne essential. This Grammy-awarding plug-in is a pioneer in the area of detailed audio editing. The essential version contains the main tool for editing pitch and tempo with absolute precision. Find out more here on the manufacturer website.
Orange Vocoder ME by Zynaptiq
From classic robot sounds to crazy harmonies, the Orange vocoder by Zynaptiq lets you navigate a world of experimental sound.
Mixer layouts
Select one of the mixer layouts and modify the width and height of individual channels. You can change the design in a matter of clicks, even when in the middle of a project.
Up to 24 virtual instruments (Suite)
From 80s drum patterns to the sacred sound of a Venetian organ: The new virtual instruments offer impressive sound design, intuitive controls and countless modulation options.
Master your ideas –
with Samplitude Pro X3 Suite & Sound Forge Pro 11
Samplitude is fully equipped and even more powerful! Each version of Samplitude Pro X3 Suite. now also includes the full version of the audio editor, Sound Forge Pro 11.
Mastering tools by iZotope
Create a finished master with professional tools by iZotope. From SRC and dither to a creative use of EQ and compressors, a comprehensive array of tools are included for enhancing your projects.
Transparent engine
Sound Forge is a high performance audio editing solution for faster, more efficient workflows. Extensive compatibility and crystal-clear sound in this audio editor make it suitable for the highest creative demands.
Dolby Digital AC-3 Export
Export multichannel recordings in Dolby format with the Dolby plug-in in Sound Forge Pro and work with the latest industry standards.
Samplitude Pro X3 versions
Samplitude Pro X3
Samplitude Pro X3 is a sophisticated DAW for professional recording, editing, mixing & mastering.
Highlights:
Independence Sampler with a 12 GB database
Vandal Special Edition
20 virtual instruments
ARA VST extension
Melodyne essential
New mixer layouts
Zynaptiq Orange Vocoder ME
Buy now
Samplitude Pro X3 Suite
The Suite combines the Samplitude Pro X3 DAW with additional exclusive editing and mastering content.
Advantages of the Suite:
Sound Forge Pro 11 full version
Independence Sampler with a 70 GB database
Vandal full version
24 virtual instruments
Analogue Modelling Suite Plus
Cleaning & Restoration Suite
Loudness Metering EBU R128/ITU-R BS.1771
True Peak Limiter
Encoder preview (AAC, MP3)
DDP export
Regularly $998.95
$599.00
Buy now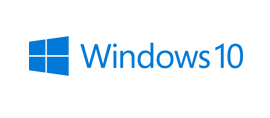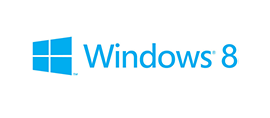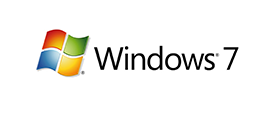 All MAGIX programs are developed with user-friendliness in mind so that all the basic features run smoothly and can be fully controlled, even on low-performance computers. The technical data for your computer can be found in the control panel of your operating system.
Minimum system requirements:
RAM
2 GB (32-Bit), 4 GB (64-Bit)
Graphics card
Onboard, minimum resolution 1024 x 768
Available drive space
1 GB (Recommended: 90 GB)
| | | |
| --- | --- | --- |
| | Import | Export |
| MIDI standard formats (GM, GS, XG) | | |
| MIDI standard formats (MID) | | |
| WAV | | |
| Broadcast WAV | | |
| WAV with codec | | |
| AAC¹ | | |
| MP3² | | |
| OGG Vorbis | | |
| AIFF | | |
| FLAC | | |
| SD2 | | |
| WMA | | |
Video
| | | |
| --- | --- | --- |
| | Import | Export |
| DV-AVI | | |
| MPEG-1 | | |
| MPEG-2 | | |
| MPEG-4 | | |
| H.264 | | |
| HDV HD1 | | |
| HDV HD2 | | |
| MXV | | |
| DVCPRO¹ | | |
| AVC-Intra¹ | | |
| QuickTime | | |
| WMV(HD) | | |
Others
| | | |
| --- | --- | --- |
| | Import | Export |
| Audio CD | | |
| Data CD/DVD | | |
¹Fee-based activation ²Requires Microsoft Media Player