Premium Advantages
More than 360 different presets
Optimize video sound
Video preview monitor
essentialFX plug-ins
Access to all effect parameters
Spectral editing
Batchprocessing
VST interface for additional plug-ins
New in this version:
Preview monitor
Perfection in every scene: The preview monitor is detachable and can even be resized.
Perfect Video Sound
To make sure your videos sound as good as they look, Audio & Music Lab 2014 Premium includes specialized presets for quickly removing typical noises that can affect video sound.
Online tutorial videos
The free tutorial videos from MAGIX provide you with an initial look at various MAGIX programs.
You will learn in a quick and easy fashion how to use the most important features in order to bring your own projects to life.
Specifications
All MAGIX programs are developed with user-friendliness in mind so that all the basic features run smoothly and can be fully controlled, even on low-performance computers. The technical data for your computer can be found in the control panel of your operating system.
Minimum system requirements:
| | | |
| --- | --- | --- |
| Processor | 1 GHz and higher | |
| RAM | 1 GB | |
| Graphics card | Onboard graphics card with a minimum screen resolution of 1280 x 768 | |
| Sound card | 16-bit sound card | |
| Hard disk space | 1 GB free disk space for program installation | |
| Optical drive | CD/DVD drive (only for installation of the box version) | |
Internet connection: Required for activating and validating the program. Software can also be used offline. Please note, however, that the program requires an Internet connection at least once a month to validate your license.
Optional: Burn CDs/DVDs with a CD/DVD±R(W) burner
¹Requires Microsoft Media Player ²Fee-based activation ³Requires free initial activation
Note: Artist rights and ancillary publisher copyrights must be respected. Only non-copy-protected audio CDs can be imported.
Additional Products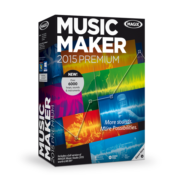 MAGIX Music Maker 2015 Premium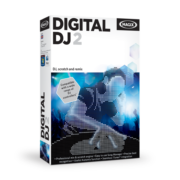 MAGIX Digital DJ 2 (Windows/Mac OS)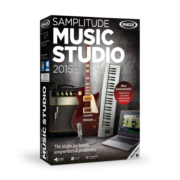 MAGIX Samplitude Music Studio 2015
The Cleaning Lab 2014 product line
MAGIX Audio Cleaning Lab 2014 was developed for anyone who wants to get the most out of their audio files within a short amount of time. Digitize, cut or optimize your audio material with just a few clicks.
Learn more
Buy now
The combination of a preamp and software offers you multiple possibilities to edit and optimize the sound from your LPs, cassettes after recording.
Learn more
This article currently cannot be shipped to your country.
Professional sound for music, speech & videos: This powerful software combines various tools for recording, editing, optimizing and converting audio files.
Learn more
Buy now