All Features in
MP3 deluxe 19
Play music
Audio files, internet radio, CDs or your own playlists: With MAGIX MP3 deluxe you can play and organize your entire music collection.
Webradio
Discover thousands of internet radio stations, with current chart hits, exotic music or informative shows.
Import music
With the CD import function you can quickly and easily transfer your entire music collection to your PC.
Import CD sets
During the import of several CDs at once, e.g. audio book sets, individual CDs will be named and numbered according to their original order.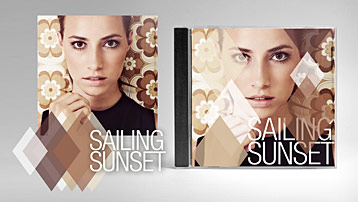 Design CD covers
Automatic creations or your own designs: With the new Print Studio, creating covers is simple.
Retrieve album information including the cover image from the Internet or use your playlists in combination with your own cover designs.
Create playlists
Organize individual songs or entire albums into playlists.
Playlists are easy to create, edit, name and even burn to CD.
Search in real time
The filter and search functions will begin to show you the results even as you're entering your search query.
This means that all you may need to enter is the initial letter to find the artist or song you're searching for.
Sort alphabetically
Order from A to Z: With just a click you can sort your music alphabetically according to artist name, genre or album.
Sort according to length
For very short or very long pieces of music: Sort your collection according to length or title – whichever way you like!
Edit music
The integrated MAGIX Music Editor is a high-quality program for audio editing.
Cut music, edit with top effects or remove distortions such as scratches: This Audio Editor can do it all.
Even MP3 compression artifacts can be easily removed. This way you can ensure that only high-quality music is included in your collection.
Outstanding sound
For real listening pleasure: The automatic volume adjustment ensures that your music is always played back at the same level on your sound system.
Excellent effects
High quality 10-band-EQ
The limiter prevents overmodulation
Special settings for headsets
Effects for compression, reverb, echo & StereoFX