Hollywood-like audio dubbing.
Over 3000 specially selected, laboriously produced sounds, realistic effects, and impressive songs from 6 years of Soundpools - available for immediate use and brilliant sound quality!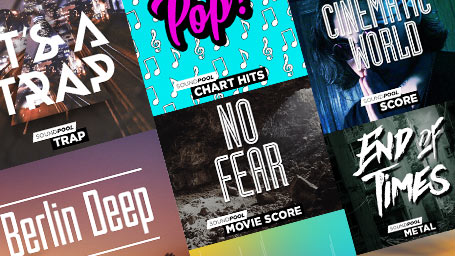 New sounds:
Over 200 new effects - ideal for travel reports, documentaries and much more
New license-free songs, entirely exempt from GEMA!
Over 100 songs for your movies, and more.
New "Easy soundtracks"
Create your own background music yourself using 30 new soundtracks.
Entire content at a glance.
Lively holiday rhythms
Spain
Mexico
Argentina
Rio de Janeiro
Jamaica
Japan and much more
Atmospheric background music
Soul
Ambient
Rock
Electro
Chillout
House, and much more
Complete soundscapes
Church bells
Street café
Thunder storm
Museum hall
Train station
Theater, and more
Realistic audio experiences
Fireworks
Slot machines
Ringing bells
Applause
Laughter
Steps