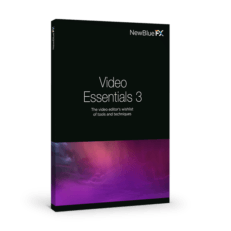 NewBlue Video Essentials 3
(value: £95.00 / €129.00)
NewBlue Video Essentials III offers a total of 175 presets in 10 custom plug-in effects. They're great for fast split screens, creative coloring, video-in-image applications, highlighting picture sections, customizing contrasts and smoothing edges.
Included effects:
Gradient Tint
Image Mapper
Proportion Helper
Rolling Shutter
Split screen
Spotlight
Auto Contrast
Diffusion
Dual Booster
Edge Smoother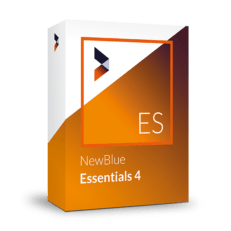 NewBlue Video Essentials 4
(value: £95.00 / €129.00)
Make the impossible possible using the impressive video effects in NewBlueFX Video Essentials IV : Transform night into day, make wrinkles disappear, add timecodes or use flip and mirror effects.
The collection featuring over 100 presets in 10 plug-ins solves common video production problems, helps save time and fuels creativity.
Included effects:
Transform night into day
Remove wrinkles and make skin smoother
Add timecodes
Screen magnifier
Mirroring
etc.
Professional video editing
Access detailed editing options, outstanding performance and cinematic effects in top image and sound quality.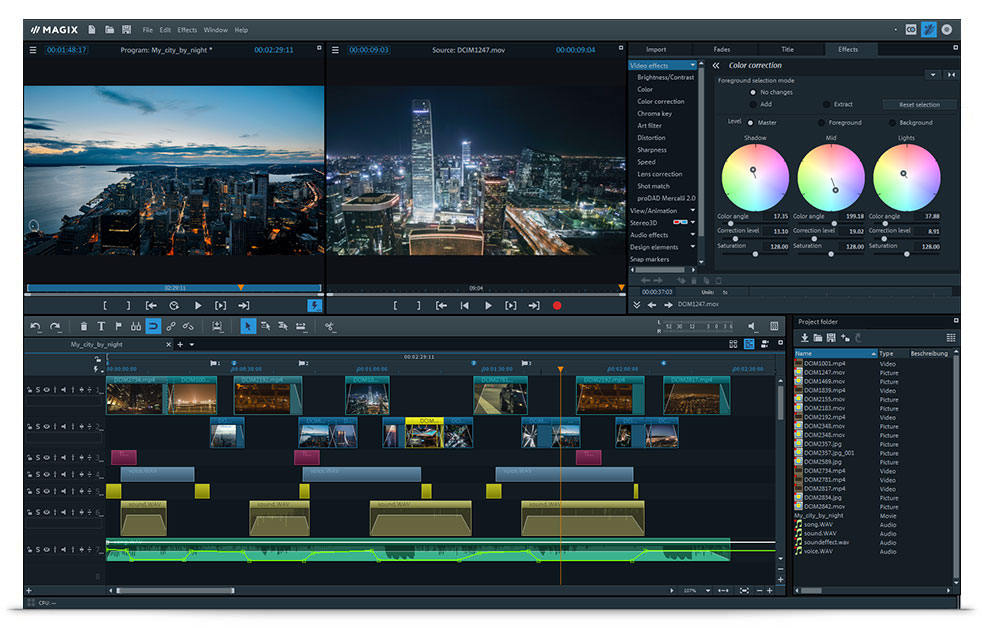 Video production
Choose from a wide range of tools to perfect your footage, including GPU-optimized video effects, precise measurement instruments and multicam editing.
Audio editing
A realtime audio mixer, keyframe control and sample-precise editing as well as a ton of broadcast-quality effects give you everything you need for optimizing sound.
Extras
Take advantage of impressive color filters and proDAD Mercalli V2 for perfect image stabilization.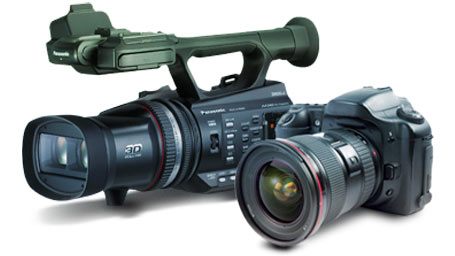 The most important features:
Professional format support for ProRes, AVC-Intra etc.
Freely adjustable proxy editing: Smoothly edit 4K videos
Professional lookup table handling: for cinematic effects
Primary and secondary 3-way color correction
Multicam editing on up to 9 tracks simultaneously
Comprehensive action cam support
Surround sound editing in broadcast quality
Hardware-based decoding for HD and UHD (H.264, H.265)
MAGIX Video Pro X is the perfect video editing software for intuitive and powerful video production. Video Pro X is geared towards the unique requirements of professional and ambitious users and offers an unrivaled range of powerful tools for video editing, color grading, audio processing, effect design and authoring.
Video editing | Color grading | Audio processing | Effect design | Authoring
Playback Performance
Access smoother playback for 4K material with optimized performance and Intel integrated GPU for HEVC and H.264 with 5 times faster processing.

True color space handling
Color-true processing in Video Pro X fulfils requirements for each color space in your material - from preview to export and also for ProRes and HEVC/AVC/MPEG-2.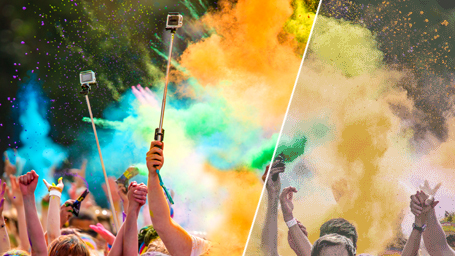 10/12-bit professional format support
VideoPro X also supports output for professional formats like ProRes, HEVC and AVC with 10 and 12-bit color depth. Thanks to higher color depth, your video material can now benefit from more variation in light and shadow areas and colors that are rich in contrast.
You can now work with the perfect color depth for your project, from import right up to exporting your finished file.
The free tutorial videos from MAGIX provide you with an initial look at various MAGIX programs.
You'll learn quickly and easily how to use the most important features in order to bring your own projects to life.
Specifications
You require a 64-bit version of one the following operating systems:
All MAGIX programs are developed with user-friendliness in mind so that all the basic features run smoothly and can be fully controlled, even on low-performance computers.
Some advanced program features demand more of your computer's processing power. To get the most from these features, your system should at least meet the recommended requirements.
The technical data for your computer can be found in the control panel of your operating system.
Processor
Minimum:
Dual core processor with 2.4 GHz
Recommended:
Quad-core processor with at least 2.8 GHz or better
Graphics card
Minimum:
Minimum screen resolution 1280 x 1024
Recommended:
Dedicated graphics card with at least 512 MB VRAM and DirectX 11 support
Hard drive space
Minimum:
2 GB for minimum installation
Sound card
Recommended:
Multi-channel sound card recommended for Surround sound editing
Optical drive
Minimum:
DVD drive (only for installation of the box version)
Recommended:
Blu-ray burner for creating Blu-ray Discs
System requirements for 3D playback:
Red/cyan glasses required for anaglyph 3D display.
A special monitor is needed for viewing with polarized filter glasses.
A 120 Hz monitor or a projector as well as compatible shutter glasses and graphics card are required for shutter playback.
Internet connection: Required for activating and validating the program, as well as for some program functions. Software can also be used offline.
Note: Some program features require an initial free activation for copyright reasons (Internet connection required).
** DVCPRO and AVC-Intra require fee-based activation.
MP3 export requires installation of Windows Media Player Version 10 or higher.
An Internet connection is required for the travel route animation module.