The application of choice for artists,
producers and editors
The new 64-bit SOUND FORGE Pro 12 lets you get the job done on a rock-solid platform. The DSP algorithms and editing tools from SEQUOIA are among the most advanced in the world and are now an essential part of SOUND FORGE Pro 12. Record, edit and enhance audio with VST3 effect support, new effects, POW-r dithering algorithms, DSD import/export, iZotope RX and Ozone Elements. With SOUND FORGE Pro 12 Suite you get SpectraLayers Pro 5 plus great plug-ins. Edit precisely with innovative workflows and tools and deliver the perfect high-resolution master for broadcast, CD or streaming.
New features at a glance: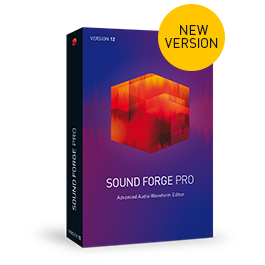 SOUND FORGE Pro
Ultra high-fidelity up to
64-bit/384 kHz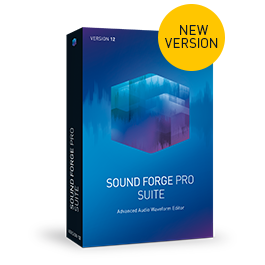 SOUND FORGE Pro Suite
(in addition to SOUND FORGE Pro)
At a glance
New in July 2018
The latest version 12 of the legendary audio editor SOUND FORGE Pro has been improved even further and now offers impressive new features: Voice activity detection and DDP export.
Voice activity detection using artificial intelligence
The new SOUND FORGE Pro 12 now comes with the "sensAI SINGING VAD" from audEERING, the specialists in intelligent audio editing. This innovative tool can detect human voices in music pieces and marks the passages containing vocal lines. Based on the latest artificial intelligence technology, the voice activity detection feature detects lead vocals and choruses.
With clear visualizations, the "sensAI SINGING VAD" is an excellent tool which provides you with an overview of complex mix projects – like for example when producing jingles or teasers. VAD also excels in indexing extensive libraries efficiently as well as professional DJing.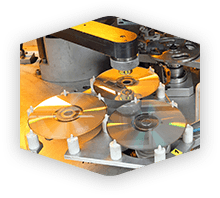 DDP export
DDP masters are mastered CDs that are digital data provided with a checksum that are sent to the pressing plant - for an audio CD production that is absolutely free of errors. Your high-quality finished master is resistant to generation loss thanks to duplication and can be easily archived. In the new SOUND FORGE Pro 12, export the Disc Description Protocol Master and your discs are ready for pressing.
Additional new features
in SOUND FORGE Pro 12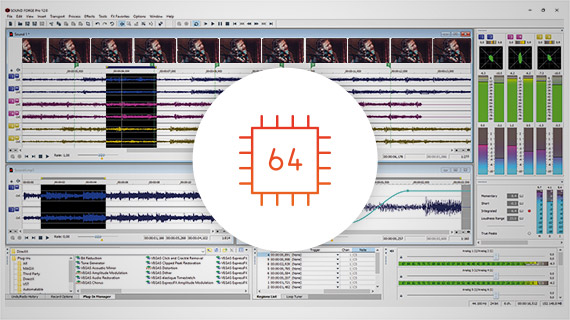 64-bit version
SOUND FORGE Pro 12 enables you to shape audio in an infinite variety of ways. The 64-bit architecture harnesses the full power of your computer to fulfill even the highest creative demands, using increased RAM up to what your motherboard can support. This can reduce latency problems when you are running large projects.
VST3 effect support
SOUND FORGE Pro 12 includes full VST3 effect support for all
high end plug-ins.

POW-r Dithering Algorithms
POW-r is a set of three commercial dithering algorithms – now in SOUND FORGE Pro 12. Each is respectively optimized for simple recordings such as spoken word, limited dynamic range recordings like rock music, and wide dynamic range recordings such as orchestral music. Just choose the noise-shaping type that adds the least amount of coloration to the audio.

Support for more file formats (DSD)
You can now import and export Direct Stream Digital (DSD) audio files. This allows you to step into the high-end market as this format is compatible with equipment like the Tascam DA-3000 or TEAC UD-501. At 352.8 KHz / 24-bit PCM this guarantees the highest quality possible. Record and mix in PCM format and export to DSD format for Super Audio CDs (SACD) mastering and high-quality archiving.

The ultimate in ultra high-fidelity
SOUND FORGE Pro 12 offers the very best quality of audio recording and playback. You can record up to 32 channels of high-resolution audio simultaneously, at 64-bit quality and with sampling rates of up to 384 kHz. Rest assured, that this is the ultimate audio processing tool for a huge range of professional tasks: from mastering CDs to broadcast-quality video soundtracks.
Wave Hammer 2.0
Wave Hammer 2.0 is the perfect tool for audio mastering and includes both a classic compressor and a volume maximizer for the ideal two-stage mastering process.
First, compress and flatten the peaks in your audio to create a more average volume level. Secondly, maximise and raise the volume of audio for impact. Wave Hammer 2.0 makes your tracks stand out, with total control over levels and peaks.
DeClipper
When A/D converters are pushed too much or magnetic tape is over-saturated you'll end up with digital and analogue artifacts – clips and distorted peaks – that need repairing. DeClipper can rescue everything from corrupted live concert recordings to recorded interviews.
DeHisser
DeHisser is the ideal tool for eliminating regular, low-level "white" noise typically produced by microphones, pre-amplifiers or transformers, and it removes this very common audio problem with ease.
DeClicker
DeClicker is great at removing individual clicks and pops often present with audio taken from old vinyl and other phonograph recordings, and it can also be used to remove short impulse noises from more digital sources. DeCrackler is suited to get rid of more continuous and low-level noise from your recordings.

DeClipper | DeHisser | DeClicker/DeCrackler
iZotope RX Elements
Quickly clean up most common flaws in typical recordings with iZotope RX Elements, a collection of basic repair tools. It includes a standalone audio editor with spectral editing and four essential, real-time noise reduction plug-ins for common audio problems. RX Elements - the essential toolset to repair your recordings and to minimize additional takes.
iZotope Ozone Elements
iZotope Ozone Elements has professional presets and precise macro controls to effortlessly achieve a final master with punch and clarity. The new Mastering Wizard employs machine learning and artificial intelligence to suggest optimal starting points - and then you add your own creative touches in a few clicks. It's never been easier to achieve a quality radio and streaming ready mix.
Exclusive in
SOUND FORGE Pro 12 Suite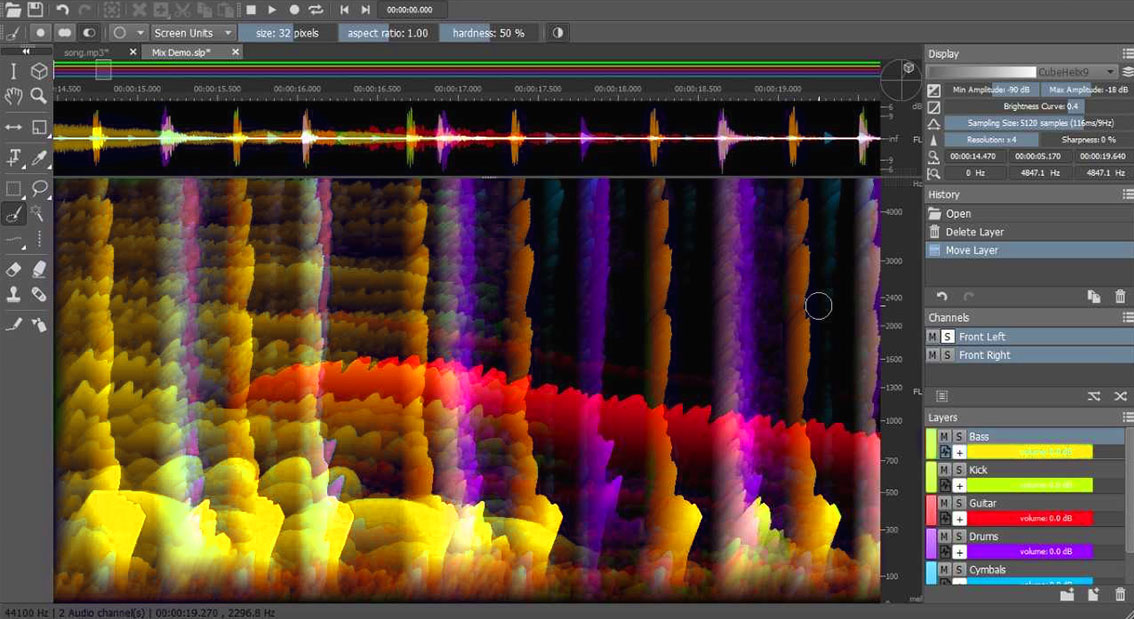 SpectraLayers Pro 5
SpectraLayers Pro displays your audio as a unique graphical world of layered sonic data.
With an incredible design, a high-performance audio engine and seamless integration with other DAWs, SpectraLayers Pro is one of the world's most revolutionary audio editing packages.
essentialFX Suite, Analogue Modelling Suite, Vintage Effects Suite, VariVerb II, Vandal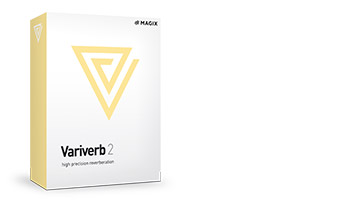 VariVerb II
Create classic, modern or artificial reverb using a variety of algorithms without impulse response to get more depth, texture and possibilities for the ultimate final mix.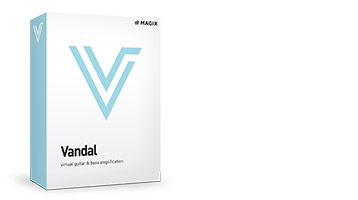 Vandal
Vandal is the only virtual guitar and bass amplifier with an integrated effects rack that gives you the characteristic sound and feel of real hardware with the flexibility and creative control of software.