Photostory
Traveler Edition
Take a trip back to your holiday with Photostory Deluxe – thanks to the Ultimate Travel Package expansion with over 500 design elements, songs & sounds for travel topics. The new content shows your holiday trip even more individually and provides for true wow moments.
MAGIX Travel Maps
Take your audience directly with your in holiday with the completely new travel route animation of MAGIX Travel Maps. Show the path of your travels on a map with various modes of transport and design elements that will make your slideshows even more personalized.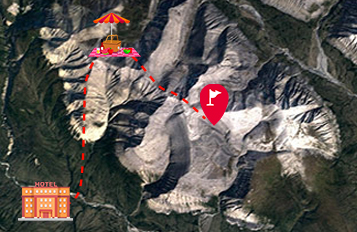 New! Hand-drawn & imported routes
Would you like to remember the path of your hike forever? Then simply import your own routes using GPS information into your slideshow.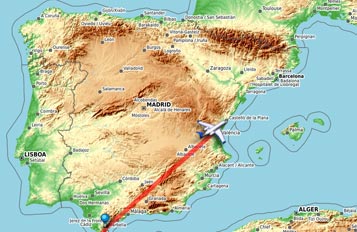 New! Optimized maps
For storms of enthusiasm! Whether by car, train or cruise ship – with the new maps, you'll presetn your travels even more precisely & impressively.
New! Improved travel animations
100% developed from customer feedback: Fluid animations for your travel routes with smooth lines, pauses and animated waypoint symbols.
3D look avatars
Discover even more creative freedom! Make your travel route even more exciting with 9 new avatars in the shape of different modes of transport! Cars, ships and airplanes now appear more realistic in their appearance and movement.
Use your own GIF animations as an avatar or as location points for your travel route.
Add photos to your travel route
You can now display the most beautiful moments from your holiday directly on your travel route. Simply drag & drop your favorite pictures to the right location on your route – images appear as destination points or as little slideshows at the spot where they were taken when viewed in fullscreen.
Dynamic title animations
Experience captivating moments from start to finish. Keep the excitement going for your viewers right through to the closing credits with brand new title animations. The dynamic animations are composed of individual words and characters and let you add even more variety to your slideshows.
Ultimate Travel Package:
Exclusive content for your travel slideshows
Photostory Traveler Edition offers a wide range of additional content to customize your travel itineraries. With different modes of transport, countless design elements and music & sounds, you can take your slideshow to a whole new level.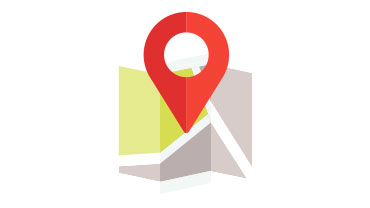 Maps
Visualize your travel route with the meticulously designed maps in various looks like the intricately illustrated country maps with popular travel destinations and wittily drawn themed maps.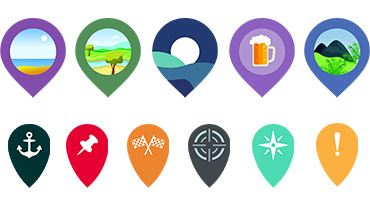 Locations & Symbols
Hold on to your precious memories for always! Mark important stops and special locations like vantage points or picnic areas with waypoints and symbols.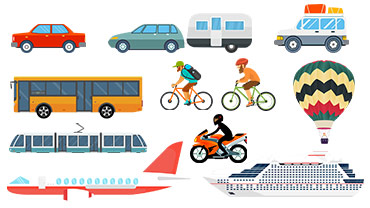 Transportation Icons
From gondola all the way to rickshaw – you'll find every mode of transport you used during your travels. For even more fun, we've even included additional elements such as zeppelins and UFOs.
Intros/Outros
The new intros/outros will assure the perfect start to your slideshow and a fitting conclusion that amazes your audience. There's something to suit every taste.
Animated weather & fun effects
Using transparent filters, make artfully designed animations with your photos. Integrate flying soap bubbles into your slideshow or have your audience look through a rain-streaked window.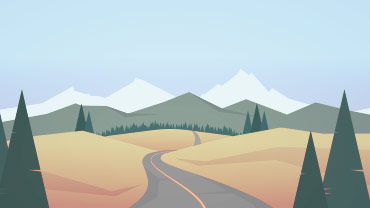 Background graphics
Place your photos in the perfect light! Thanks to thematically diverse background graphics, your pictures will always have the perfect frame. No matter if your destination was by the sea, in the mountains, or in the desert.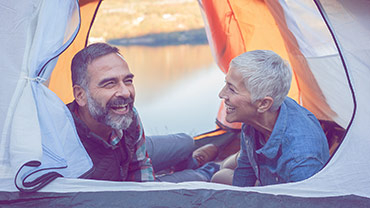 Travel Looks
Your photos will take on a completely new travel feeling with a single click using the new Travel Looks. From Hawaii to Madeira – your photos will shine in a totally new light.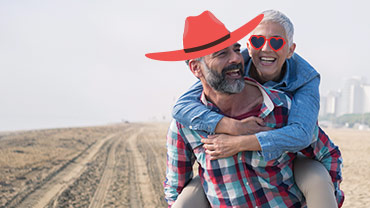 Decorative elements
Your slideshows with humor! Insert hats, sunglasses and various beach accessories in your slideshows to bring smiles your audience.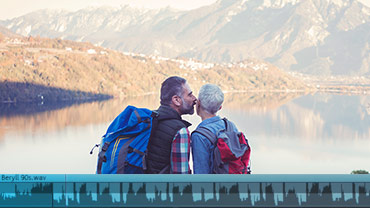 Sounds
Your photos will suddenly come alive and your holiday moments very real again with the wide range of new sounds, such as ocean sounds, songbirds or the sounds of a lively city

Weather elements
Sunshine, rain clouds or snow – as interesting as your holiday experiences. Your photos will always capture the right mood for the weather with the weather elements.
Photostory's basic functions
Create animated slideshows full of effects and with exciting camera pans, zooms and music in no time. Simply select your favorite photos, optimize them and then let them shine. Share exciting stories with Photostory Deluxe.
Cutting edge today. Cutting edge tomorrow.
Includes the Update Service for one full year
Every day. Today, tomorrow and for the next 365 days, your website will always have the latest look! Our Update Service is included for free and offers you one full year of automatic software updates with brand new features.*
* With the update service you will receive one full year of new features and updates for free, which can be used indefinitely. If you reinstall the program after one year, you will have access to the basic version without Update Service. After the one-year update service has expired you can extend it for a discounted price.
What the press has to say