Easy to Use Graphic Software from Xara
Do you need to design your own graphics or edit your images? Is not being an expert with the complicated photo and graphic software holding you back?
This problem faces more and more of us each day and it is getting worse. With the mirage of digital opportunities for sharing photos and images and the prevalence of communication through visual media, graphic and photo editing skills is becoming essential. The question then becomes, how can we achieve professional results without being a professional? How can we avoid wasting time with complicated and confusing graphic software and still create stunning and vivid images. The answer is Xara Photo and Graphic Designer.
Using graphic software should not be difficult or complicated. Graphics and graphic design are now part of everyday life making it necessary that graphic software should be both simple and easy to learn. For instance, you have an important work presentation coming up and creating that perfect visual element for your company's presentation will help make everything more clear to your audience. Producing the right infographic with different shapes, colors and gradients is a necessary skill and may even determine if you can make that sale.
The best way to make sure your graphics and images are always captivating and communication the right message is to use Xara Photo and Graphic Designer. This powerful graphic software program combines all the practical graphic editing functions into one easy-to-use interface that takes days and not years to master. Demanding design ideas can be easily realized with the intuitive editing tools for shadow, transparency, color gradients, etc. The interface also includes a powerful 3D integration tools which allow you to bring to life any 2D object by adding a third dimension. The possibilities are endless with Xara Photo and Graphic Designer to make stunning graphic elements.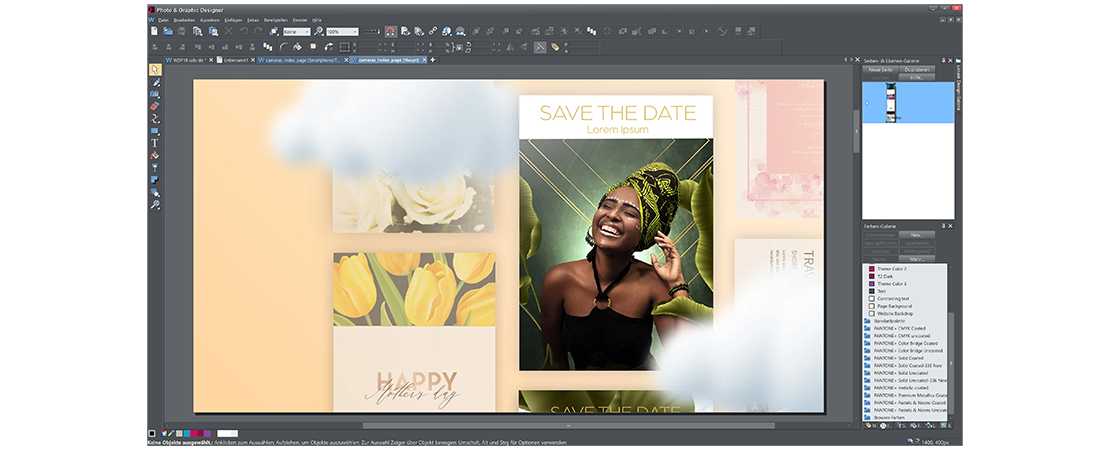 The most Powerful but Easy-to-Use Graphic Software
Graphic software should not be complicated. Xara Photo and Graphic Designer is the best example of how graphic software can be both powerful and easy to use. With all the tools you need in one intuitive interface, you can quickly master on all aspects of graphic creation and editing. With Xara Photo and Graphic Designer, you can become an expert on graphic software to make perfect and professional graphics and images. You'll become a graphic designer in no time!

* With the update service you will receive a full year of free new features and updates, which can be used indefinitely. If you reinstall the program after one year, you will have access to the basic version. After the one-year update service has expired, you can extend it for a discounted price.