Welcome to the MAGIX world of music and audio. Whether a budding musician or a professional producer, everything needed for making music can be found here. From composition and production of full songs to audio editing, mastering and sound design, you'll find the right software for any audio task at MAGIX.
All music software at a glance
Before starting music production, you need to choose the right music editor first. From easy music creation based on the building block concept in Music Maker to full-scale music production with ACID Pro or Samplitude Pro X to professional audio editing with SOUND FORGE Pro – at MAGIX you'll find the exact software you need.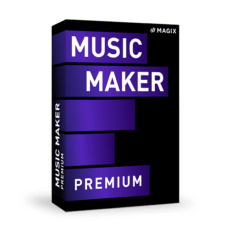 Music Maker
Standard area of application: Music making software for beginners
Advantage: Easily make music based on the building block concept – no experience required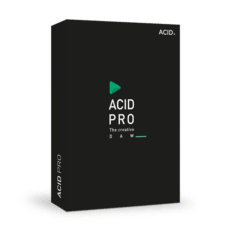 ACID family
Standard area of application: Music production software for producers and musicians
Advantage: Loop-based music production with a wide range of sounds, instruments and effects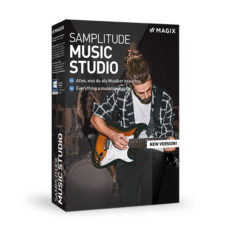 Samplitude Music Studio
Standard area of application: Music editor for beginners and advanced users
Advantage: Composition, recording, mixing and mastering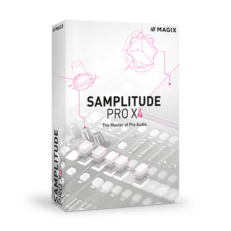 Samplitude Pro X
Standard area of application: Music software for professional music producers
Advantage: Composition, recording, mixing and mastering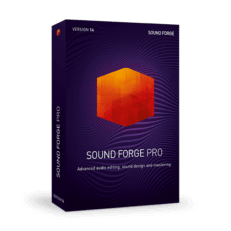 SOUND FORGE family
Standard area of application: Audio editing software for advanced and professional producers
Advantage: Powerful audio editing tools, fast processing and innovative workflows
ACID Pro –
The creative DAW
From first sketch to finished song: Produce music with ACID
Innovative and inspiring DAW ACID has stood for professional level loop-based music production for decades and continues to set new benchmarks for creative musicians and producers. Compose, mix and remix – with 9 GB of ACIDized loops as well as instruments and effects worth over $1,000 in value.
Trust the professionals.
Artists on ACID Pro.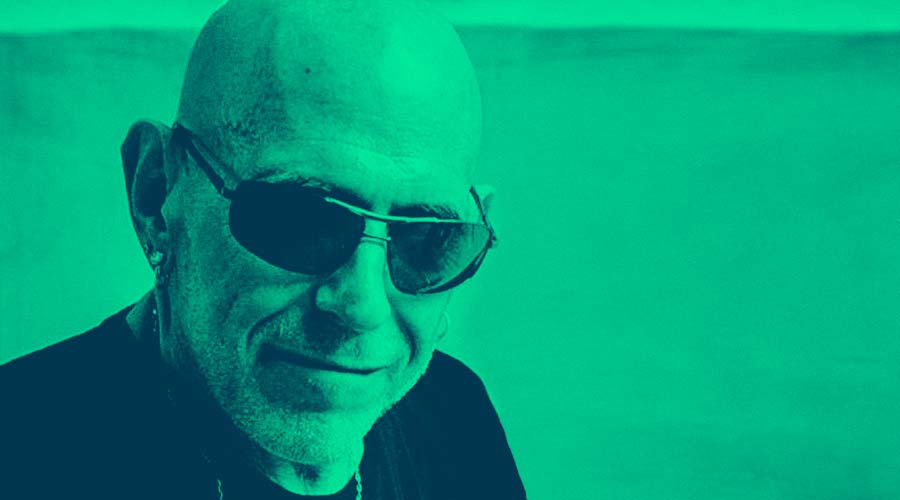 "Using ACID makes me feel like a master chef setting up all his ingredients for an incredible meal. I assemble any loops, sounds, dialogue or FX in there, make my pitch adjustments, cut up and edit beats, and instantly hear how everything fits together. I am not exaggerating when I say I cannot do what I do nearly as well without ACID. It is literally my 'musical lifeline'!"
Ted Perlman
Grammy-nominated producer, songwriter, musician and arranger
Credentials
Burt Bacharach (At This Time; Grammy Winner), Dr. Dre, Bob Dylan, Elton John, Whitney Houston, Diana Ross | NBC, CBS, FOX | Jingles for McDonald's, Coca Cola, Burger King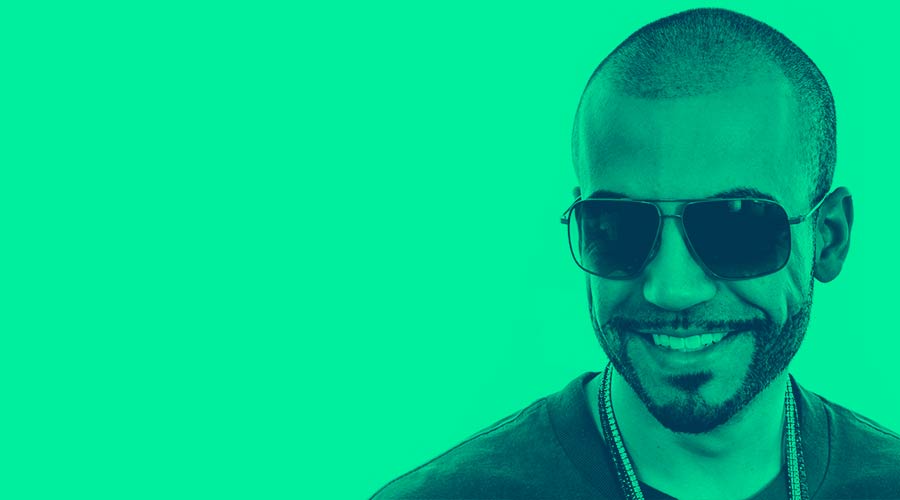 "I've used the ACID program as my main DAW for all of my major records. I'm addicted to the quick workflow, one-key instant pitch shifting and its surgical slicing abilities. Now that ACID 8 is out, I can load up more virtual instruments and plug-ins than ever."
DJ Pain 1
Producer and DJ
Credentials
50 Cent, Public Enemy, Ludacris Jeezy, Tech N9ne, 2Chainz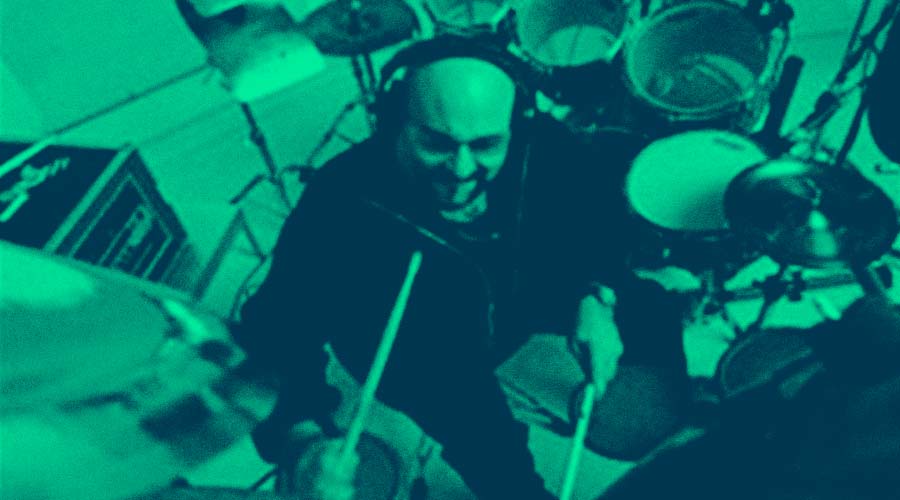 "Producing great tracks quickly and efficiently is key in this business. ACID software helps me achieve my goals without sacrificing creativity."
Tony Verderosa
Drummer, composer and producer

Credentials
John Petrucci (Dream Theater), Joe Perry (Aerosmith), Katy Perry, Jessica Simpson | Mars (Twix)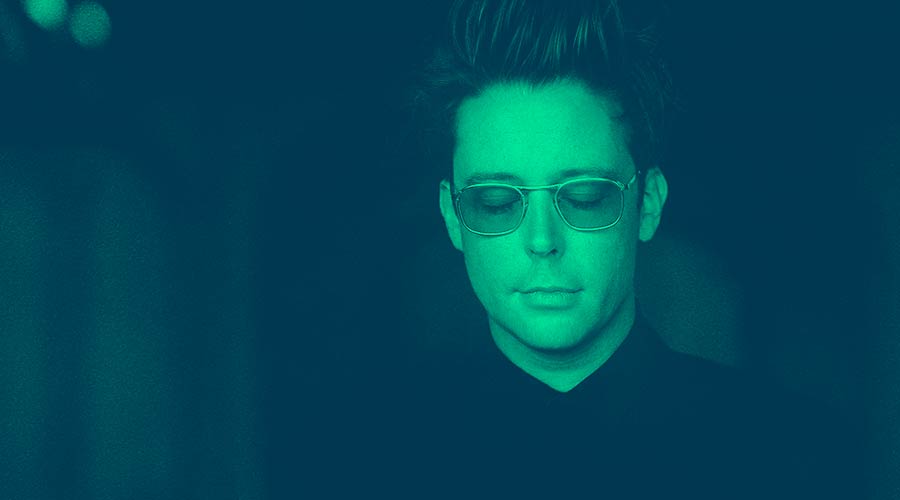 "ACID Pro was my creative weapon of choice for Blade Runner 2049, and in 2018 I received an Oscar nomination for my work on the film. It lets me work so fast. Both cutting and layering audio clips and creating MIDI is a faster, more simplified workflow than any other DAW. Yet it has all the features I need, whether composing or sound designing."
Theo Green
Oscar-nominated sound designer and film music composer
Credentials
Blade Runner 2049 (Oscar nominated for Best Sound Editing), The Gambler, House at the End of the Street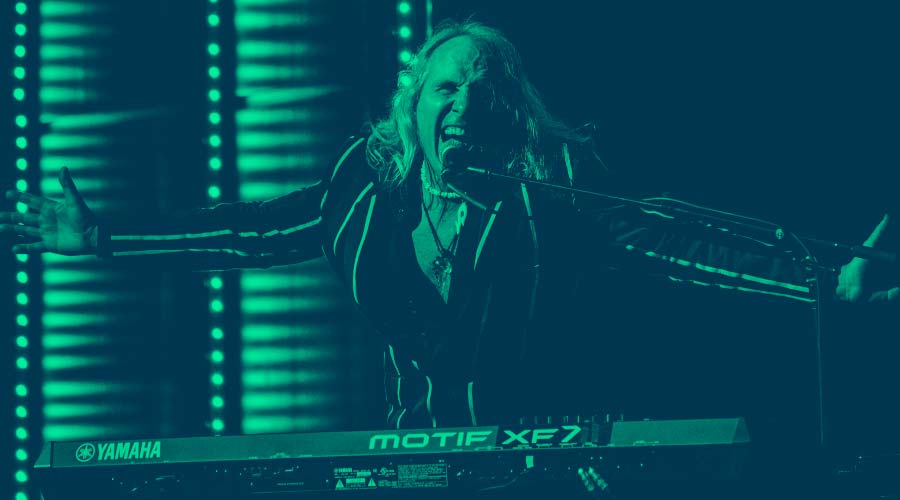 "In just the first 3 days of working with the new ACID PRO 8 on the forth-coming Waterboys album, I am crazy thrilled to proclaim the new DAW interface, flexible routing and in-line editing combined with the new Stellar FX and Synth plugins and updated graphics. Overall the 64-Bit sonic quality makes ACID PRO 8 right out of the box a FIVE STAR SMASH HIT!"
Brother Paul Brown
Grammy-nominated producer, sound engineer and keyboard player
Credentials
The Waterboys, Al Green, Bobby Rush (Down in Louisana; Grammy Nominated), Mike Farris, Ann Peebles, Jimi Jamison (Survivor)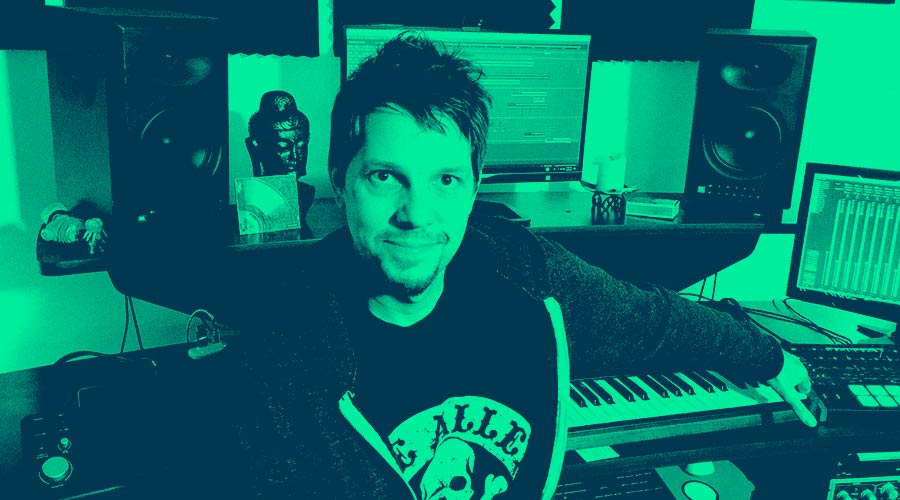 "When I first saw ACID 1.0 my jaw dropped. I've been an ACID Pro user since the beginning as well as a loops for ACID producer. ACID makes chopping up and mixing audio seem like magic. It's fast, intuitive, and inspiring."
Jason Donnelly (DJ Puzzle)
DJ, producer, composer, loop producer and APM music contributor
Credentials
ACID Loop Collection, APM music library | Music in: Tom Clancy's The Division (Ubisoft), Master Of None (Netflix), Parts Unknown (CNN), Comedy Bang Bang (IFC), and Catfish (MTV)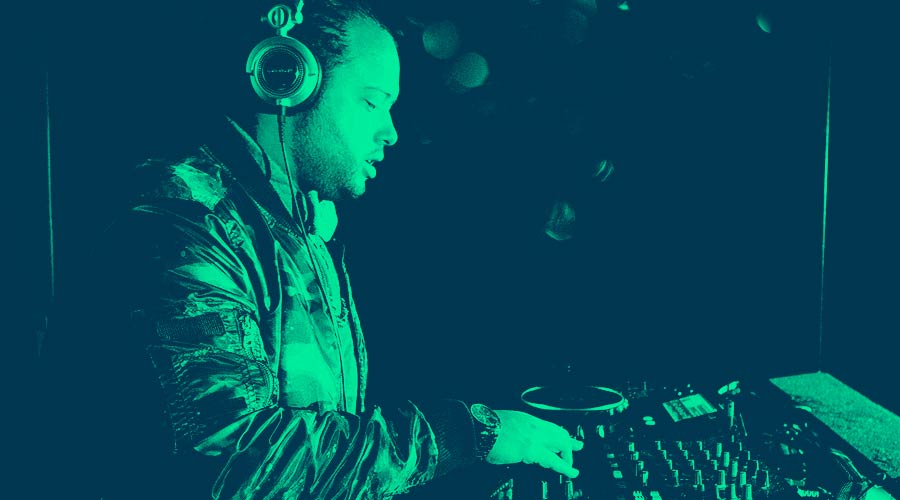 "What I loved about ACID Pro was how it's workflow was so quick especially when using stems/samples/loops which allowed me to remix songs quickly for other artists. The new ACID Pro 8 follows suit plus with its new 64-Bit processing everything is much faster and has cut my production time almost in half!"
The Hi-Yahs
Producer, composer, audio engineer and DJ
Credentials
Waka Flocka, Lil Jon (Remix; Bend Ova feat. Tyga), Gorilla Zoe | Music for: Taco Bell, Lexus and MGM Resorts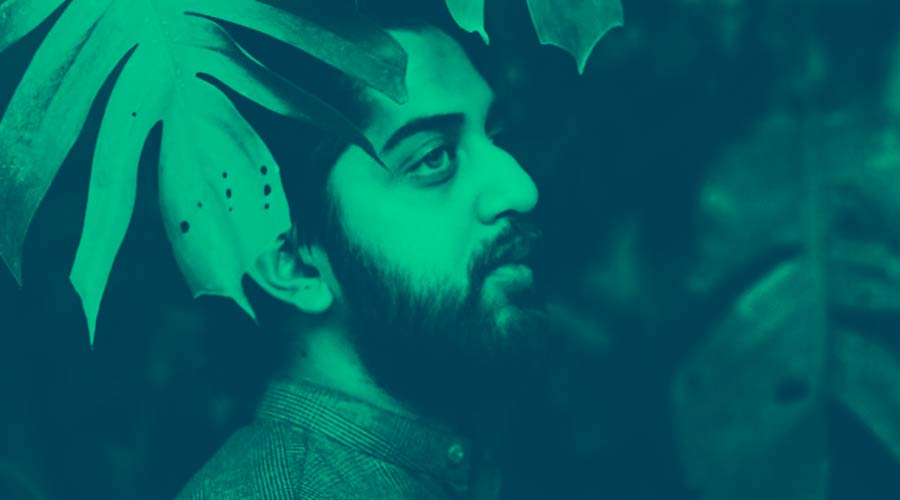 "The first time I tried ACID Pro 2, it became the only tool for my production because of its simplicity and easy to use interface.
I truly believe ACID Pro 8 is the most powerful DAW that MAGIX has created. The new look with the 64-Bit interface gives my work more flexibility. Every day I discover something new in this software which helps me concentrate my love for music."
Talal Qureshi
Producer, singer and songwriter
Credentials
Diplo, Bun B, Elliphant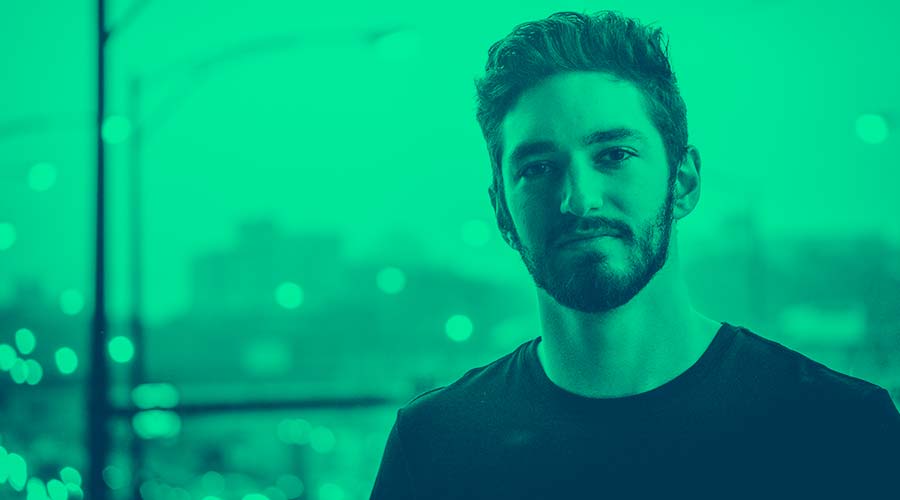 "It's impressive how a DAW this powerful feels so lightweight. Complex projects open and close nearly instant and the new UI is snappy and responsive. The dark UI is easy on the eyes but keeps the classic ACID look old fans of the software have grown to love. Version 8 has the most comprehensive sound and effects package bundled with ACID Pro to date. Finally being able to use all of my 64 bit plugins in ACID is a dream come true."
Mac Melto
Producer, composer and Viacom library contributor
Credentials
SONY/ATV, Viacom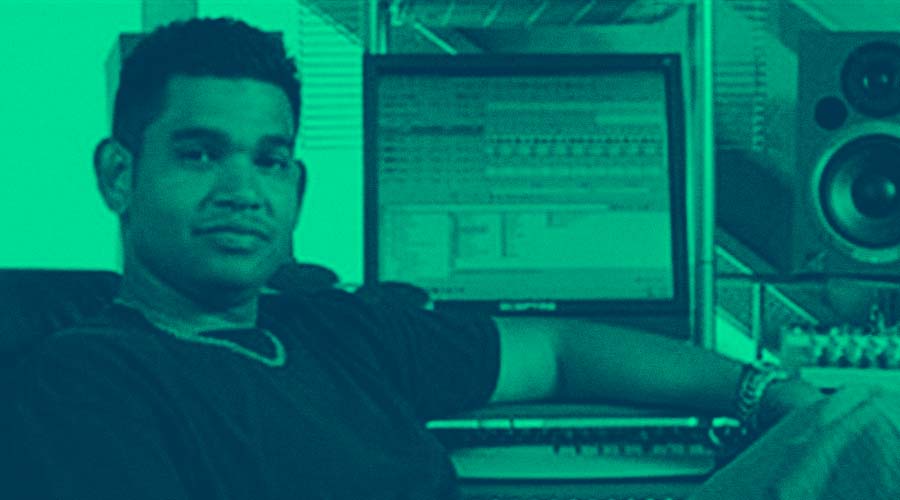 "The projects that would normally take me two-three hours to create a sound, or a plug-in feature in Pro Tools, would take me 15-20 minutes in ACID."
Rod Carillo
Producer and remix artist
Credentials
Donna Summer (Remix; I'm A Fire), Paulina Rubio (Remix; Heat Of The Night), Cole Plante (Remix; Teardrops)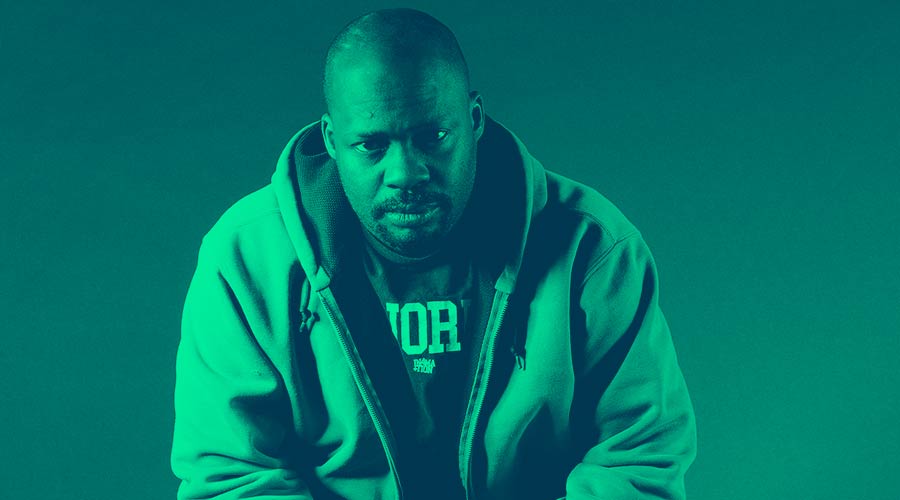 "The moment I was introduced to ACID Pro everything changed. It was the first DAW that made it super easy for sequencing, to create and manipulate loop-based content. No longer did I have to fight for studio time because now I could work from home and get amazing results fast. (...) More than 20 years later, I've yet to find another program that has the same power and versatility as ACID Pro. The latest version of ACID Pro 8 picks up where ACID Pro 7 leaves off, providing more stability, plug-in support and a sleeker look that's easier on the eyes."
Curtis Atchison
Producer, DJ and remix artist
Credentials
Viacom library (Jersey Shore, MTV Show)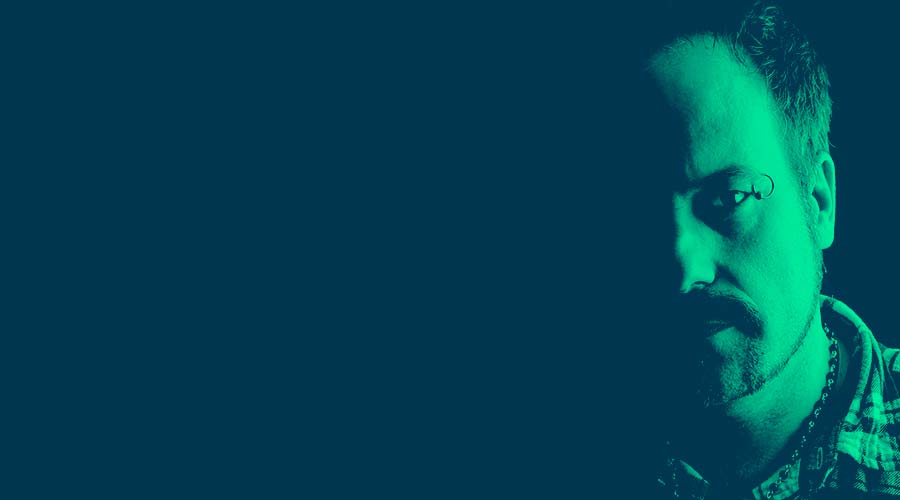 "I've been using ACID Pro since forever and the new ACID Pro 8 is a real game changer. I've tried many DAWs, but ACID Pro always works best for me. It's fast, easy to use and have all you want in a DAW. Soon to release my second album made 100% in ACID Pro just as my first album and all my remixes!"
Moist
Producer, remix artist and art director
Credentials
Pet Shop Boys (Remix; Vocal), Imogen Heap (Remix; Run-Time), Erasure (Remix; Sacred, I Lose Myself)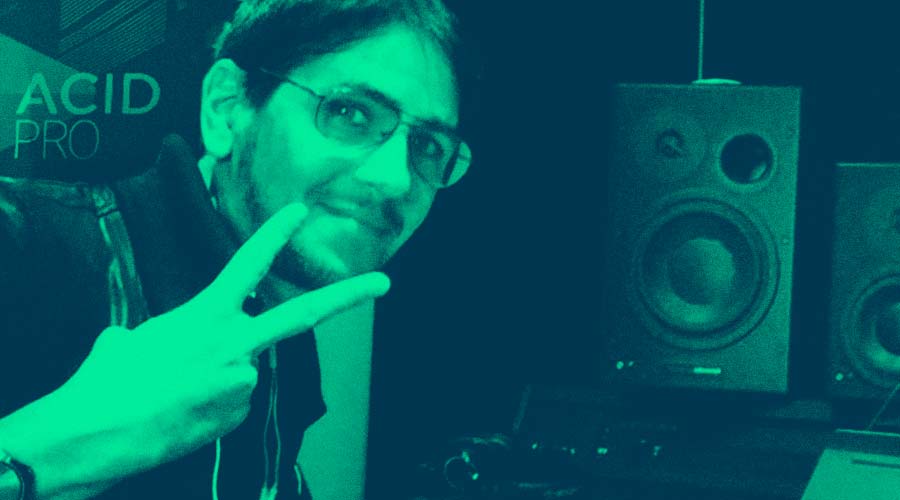 "I've tried for years to get my head around the Top DAWs on the market — and despite their innovative concepts, nothing gets close to ACID Pro when it comes to workflow, ease of use and mind-to-music process. You won't open the user manual once because it just makes sense, which is why it truly deserves to be called The Creative DAW."
Zacchino
Producer and composer
Credentials
Justin Timberlake (Remix, Filthy), Basement Jaxx (Remix, Scars) | Night At The Museum, Real Like A Dream | Victoria Secret, EA Sports NBA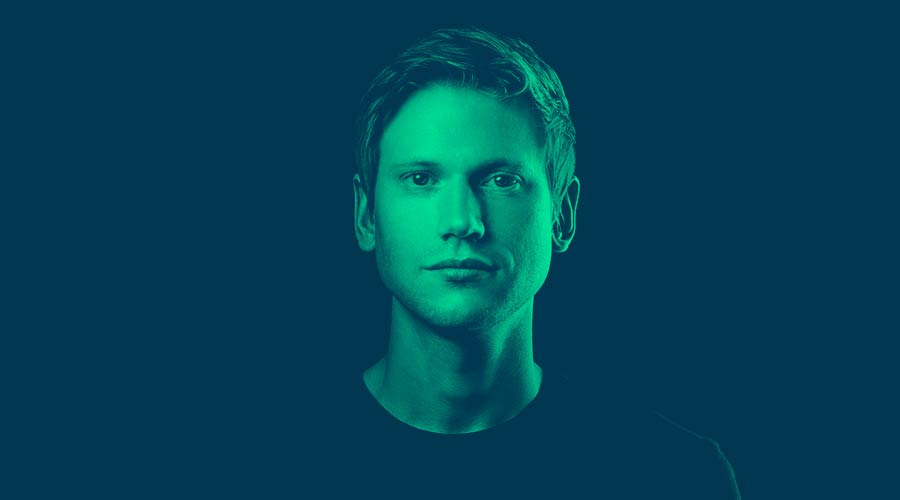 "ACID was the first DAW I ever touched and I was hooked immediately. It's still today a very useful tool with its quick and smooth loop functionality. ACID Pro is my go-to tool for studio mixes and CD compilations."
Bjorn Akesson
Trance producer and DJ
Credentials
Aly & Fila, Sied van Riel, Sean Tyas, Betsie Larkin, Dennis Sheperd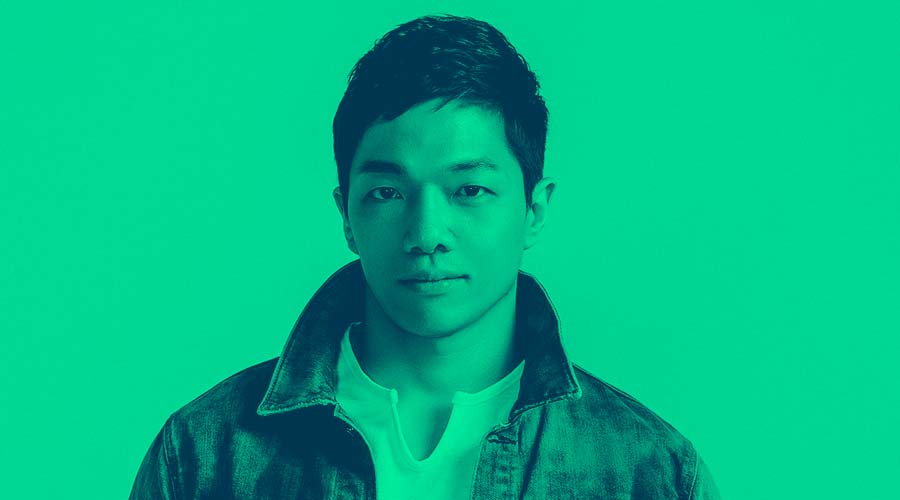 "ACID Pro has an optimized workflow for making dance music, and an excellent editing capability for recording & remixing.
Thanks to the happy update by MAGIX, I'm making my new songs in the 64-Bit environment. It gives me more power, therefore even making the most complex projects possible. And the huge number of new built-in plugins are very useful for me. More people should know about this great DAW! I love it!"
AKADU
K-Pop and J-Pop composer, producer
Credentials
GOT7, BTOB, UP10TION, Lee Seung Chul
SOUND FORGE Pro –
The audio editing legend
Edit music like a pro
Crystal-clear recordings, precise audio editing and sophisticated sound design and mastering: SOUND FORGE Pro is a legend among audio editors and offers professional music editing as well as high-quality audio file processing for achieving the perfect sound.
Trust the professionals.
Artists on SOUND FORGE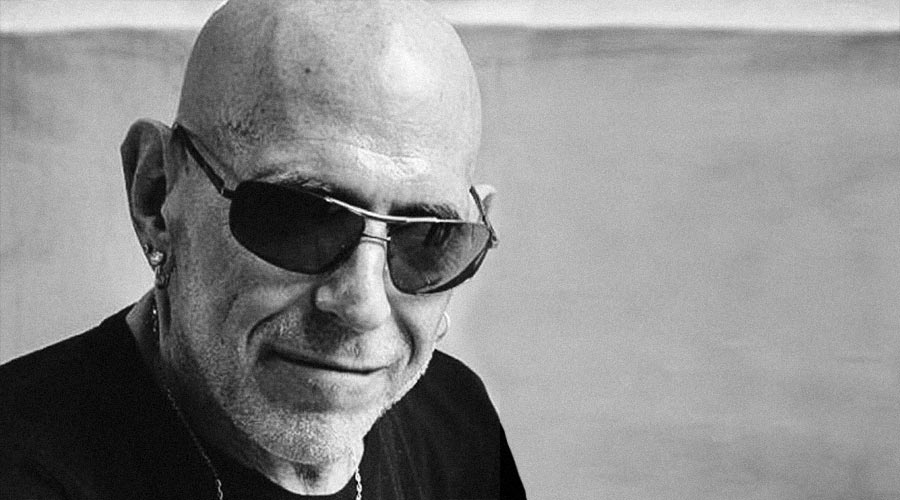 "I've used SOUND FORGE since the mid 1990's. Mastered and edited many great records, movie soundtracks, etc. It's an amazing user-friendly software that can travel with you on your career journey no matter how high it takes you. I love this program. It "feels" beautiful!"
Ted Perlman
Grammy-award-winning producer, songwriter, musician and arranger
Credentials
Burt Bacharach (At This Time; Grammy-Gewinner), Dr. Dre, Bob Dylan, Elton John, Whitney Houston, Diana Ross | NBC, CBS, FOX | Jingles für McDonald's, Coca Cola und Burger King
"After 25 years in the music industry, I've seen a lot of changes. One thing that hasn't changed is my ability to rely on SOUND FORGE as my main mastering program. It has everything I need to ensure great sounding audio.
With various audio formats being used, the POW-r dithering insures that I get the best quality possible. It's absolutely incredible."
Anthony Casuccio
Grammy-nominated mastering engineer
Credentials
Cypress Hill, NAS, Sarah Schuster Ericsson (Night Breeze; Grammy nomination), Kenneth Bolton (A Pianist Journey; Grammy nomination)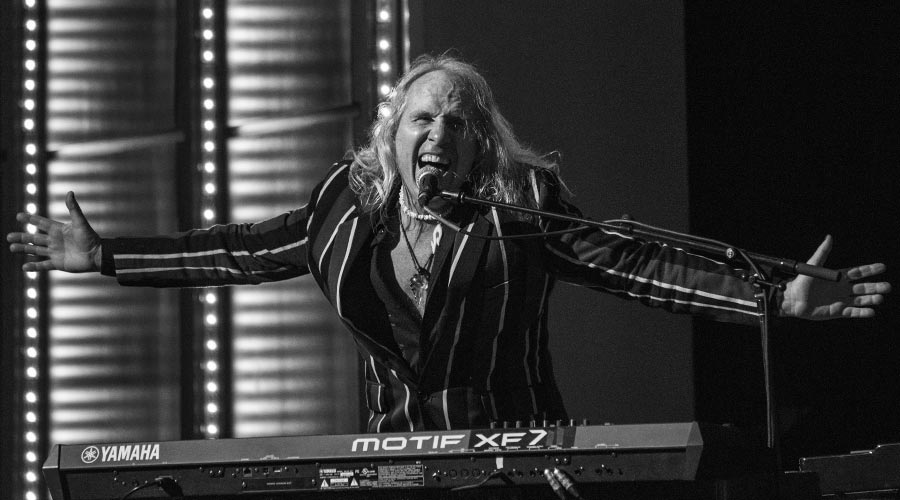 "For the past seventeen years I've used and still continue to use SOUND FORGE Pro as my No 1 go-to for all my post-mix editing including a 2014 Grammy-nominated Blues Album I produced, engineered and mixed for Blues legend Bobby Rush! The new features of SOUND FORGE Pro 12 are so brilliantly crafted!"
Brother Paul Brown
Grammy-nominated producer, sound engineer and keyboard player
Credentials
The Waterboys, Al Green, Bobby Rush (Down in Louisana; Grammy-nominiert), Mike Farris, Ann Peebles, Jimi Jamison (Survivor)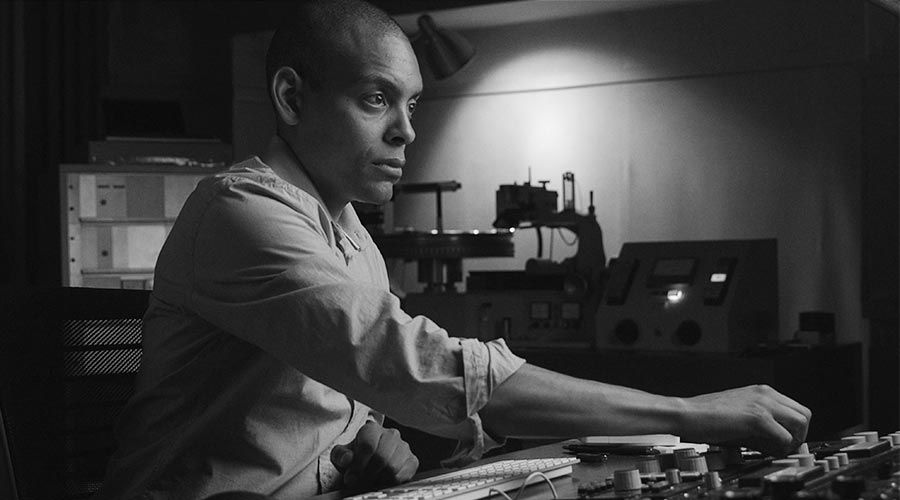 "SOUND FORGE Pro is an excellent DAW for recording or mixing. The metering is great and included signal processing tools are very useful. It hosts all your favorite plug-ins and provides you with both a native restoration suite and iZotope RX Elements so your tracks will be free of common demo-quality problems like vocal ticks/pops."
Adam Gonsalves
Mastering and vinyl cutting engineer
Credentials
Willie Nelson, Blitzen Trapper, Rogue Wave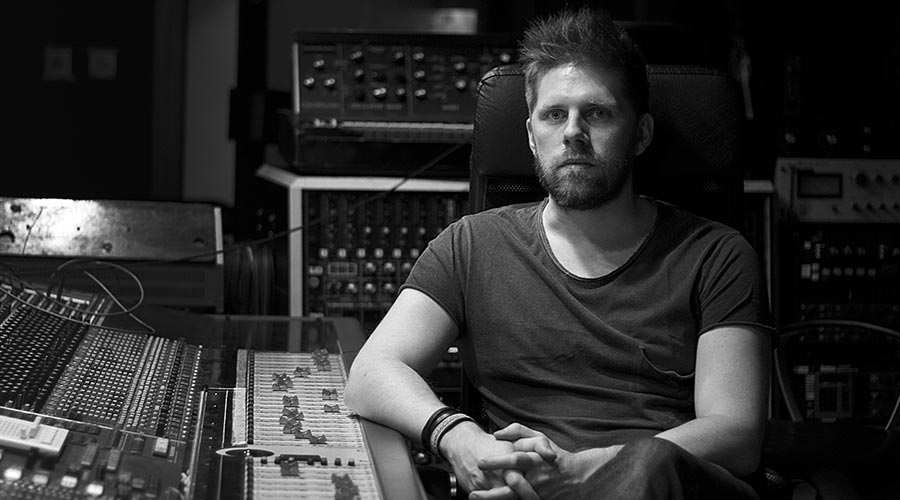 "I make primarily electronic music for games, and the tracks - when exported - have to loop seamlessly. What DAW I use to create music has changed over the years, but SOUND FORGE has remained the one and only piece of software I use to check looping points and edit my masters. I've been using SOUND FORGE practically daily since 2000."
Simon Viklund
Composer, producer, sound engineer and designer
Credentials
Street Fighter III: 3rd Strike (Capcom), Payday 1 & 2 (Overkill Software), Tom Clancy's Ghost Recon Advanced Warfighter 1 & 2 (Ubisoft), GTFO (10 Chambers Collective)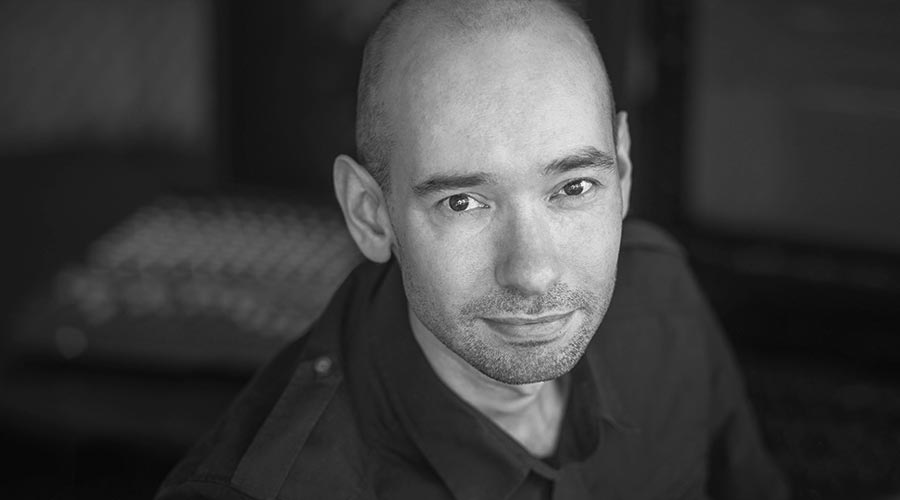 "SOUND FORGE Pro is a reliable tool for easy recording, cleaning up audio, handling and converting files manually and automatically."
David Filskov
Sound designer and founder of Epic Sound
Credentials
Coca Cola Cinema Ad, LEGO Hero Factory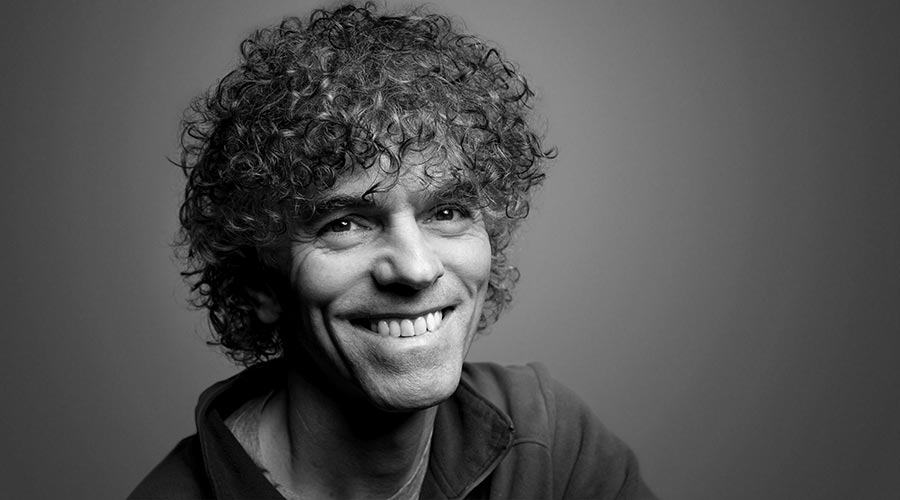 "For detailed audio editing work, Sound Forge allows me to get the job done with a minimum of fuss. Top-notch stuff."
John Walden
Musician, composer and journalist
Credentials
Journalist for Sound on Sound magazine | Library music producer for Focus Music, Mode Production Music, Hollywood Trax
"For both pre and post final production of full tracks, stems or individual files, SOUND FORGE as a classic software is something that should not to be missing from any home or professional studio setup!"
Garry King
Drummer, drum recording engineer and producer
Credentials
Jeff Beck, Joe Lynn Turner (Deep Purple), Tom Bee (Sound of America Records), Rick Hale | Music for TV and Film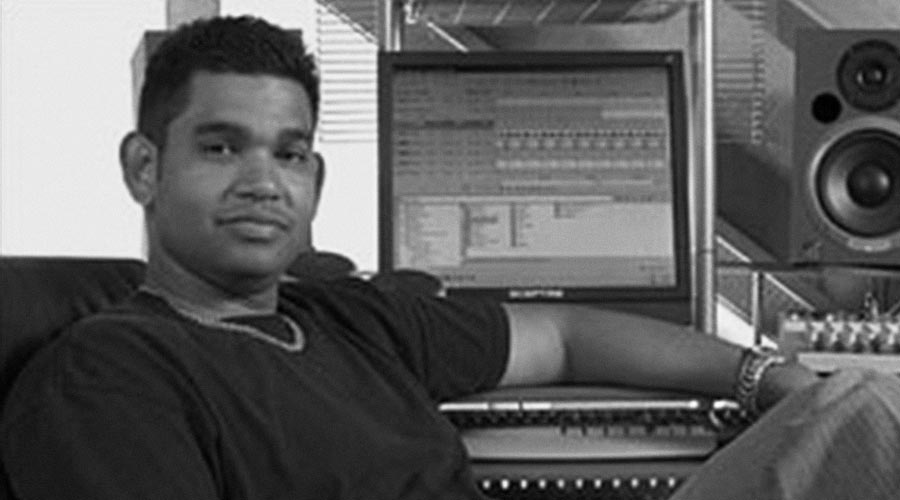 "For instance, if we do a seven-minute version of a dance club mix, and then they come at us saying, 'Hey, we really like this club mix. Can you chop it up and make it a radio mix?' That's when SOUND FORGE is priceless."
Rod Carillo
Producer and remix artist
Credentials
Donna Summer (Remix; I'm A Fire), Paulina Rubio (Remix; Heat Of The Night), Cole Plante (Remix; Teardrops)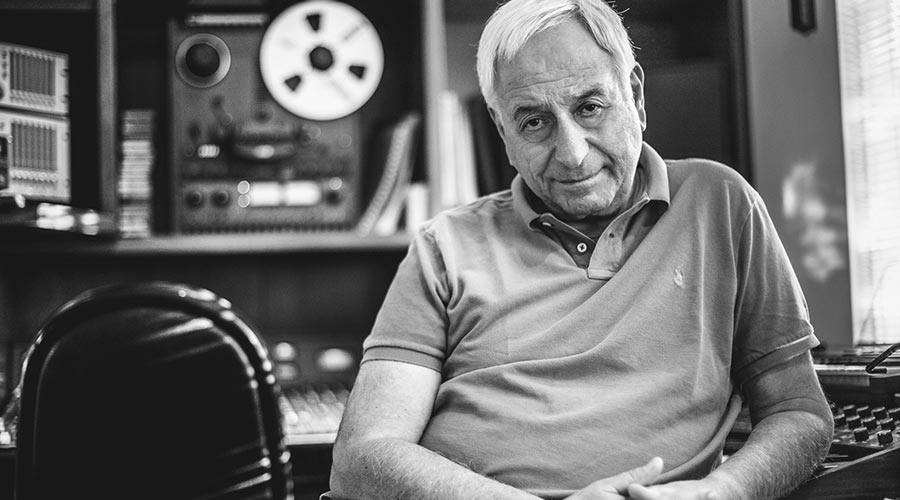 "I started beta testing audio software for a company called Sonic Foundry, later bought by SONY and now owned by MAGIX. From the beginning SOUND FORGE was the most versatile & complete audio editing software available. SOUND FORGE 12 Pro continues this great tradition, and has become indispensable for any serious audio project."
William Goldstein
Grammy-nominated film and TV composer, instant composer and former Motown recording artist
Credentials
Fame (MGM), The Miracle Worker (The Walt Disney Company), Happy Endings (CBS) | Music for National Geographic, ABC and NBC
The process of music production
STEP 1: COMPOSING AND RECORDING MUSIC
The process of music production begins with the composition of melodies and creating your own beats in the music software. Professionally pre-produced loops as well as other content are included within the program for musicians and producers. Loops are repetitive sequences that play drum rhythms or instrumental melodies, for instance. This can be combined really easily, meaning that even beginner users can quickly and simply put together a finished structure for their music track.
In any music making software, it's possible to play your own melodies and and beats using virtual instruments, of course. Piano, guitars, violins, synthesizers and drums – simply connect a MIDI keyboard to your PC or laptop and start recording your own songs and vocals right away. You can then combine your results with pre-made loops.
Whether you choose Music Maker, ACID or Samplitude – our range of audio software enables you to compose, record and edit music. All you need to do is pick the right one for your needs.
STEP 2: ARRANGING SONGS
During song composition, the refrain or hook upon which the entire song is based is worked on first. The song is then arranged, meaning that the track structure is created. Verses, bridges, breaks and main themes are defined and arranged. Schematic arrangements may vary according to the music genre.
Most contemporary pop and rock tracks begin with an intro, then continue with several verses, a bridge and a chorus before ending with an outro. Hip-hop, dancehall and some other genres include beats comprised of loops, which often play continuously throughout the track.
STEP 3: MIXING MUSIC
Once a song has a finished structure, the next step is the mixing process – the editing of individual instrument and vocal tracks in the audio editing software. During mixing, effects such as compressor, delay or reverb are applied to vocals and instruments, volume levels are equalized and tracks for stereo sound are split left and right.
To aim of mixing is to achieve a level balance between rhythm instruments, backing instruments and vocals, and lead instruments and vocals. The song is now a tonal unit and is reduced to a single stereo track with left and right channels, known as the mixdown.
STEP 4: MASTERING SONGS
Mastering is the last step in music production. This provides enhanced sound quality by applying specialist plug-ins such as various filters, equalizers or compressor to the audio material and filter out noise in tracks within the audio editing software.
Before pressing your entire album or mixtape to CD, the mastering process equalizes the volume and frequency spectrum of separate tracks, sets gaps between songs and may also add fade outs to the end of tracks. This is to ensure that all songs on the CD have the same sound quality.
For editing your own music with a professional touch, music software Samplitude Pro X and audio editor SOUND FORGE Pro are the right choice.
PRODUCER PLANET
More content for your music
Producer Planet is the ideal platform for professional music producers on the lookout for the right tools and resources they need for their projects. Countless loops and samples, virtual instruments, plug-ins and more for audio software – Producer Planet offers content for each and every music production requirement.
Want to get the most out of your music? After you've composed your song, it's time to start editing your music. Whether an entire track or a single sound – edit any part of a song the exact way you want. Apply effects such as compressor, delay and reverb to entire tracks or selected passages and add one-of-a-kind characteristics to instruments and recorded vocals. You can then adjust the volume of tracks to each other for an acoustically balanced, homogenous music production. Access outstanding audio editing and create the exact sound you've been looking for with music software from MAGIX.
Not sure which music software is the right one for you?
Get the official trial version of any of our products!