Xara Designer Pro X - professional graphic design
The ideal photo, graphic, web and DTP software
Xara Designer Pro X combines photo editing, desktop publishing, graphics and web design for the highest creative demands - all in a single workspace.
Unique websites.
No programming required.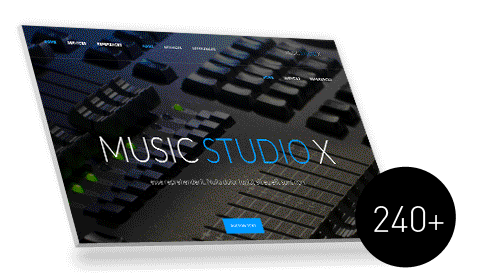 1 Choose template
The Online Content Catalog** contains 240 website templates, so you're sure to find the perfect one no matter the theme of your website. All elements are 100% customizable.
You can also create whole new websites without templates using drag & drop controls.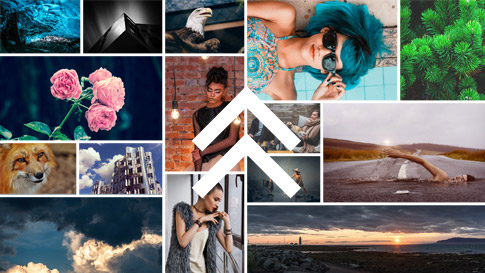 2 Upload images
Add images you've taken yourself to your website or select from over 1 million archive photos and illustrations in the Online Content Catalog**.
Flexible image galleries let you display photos in a number of impressive ways. Simply drag & drop to upload your images.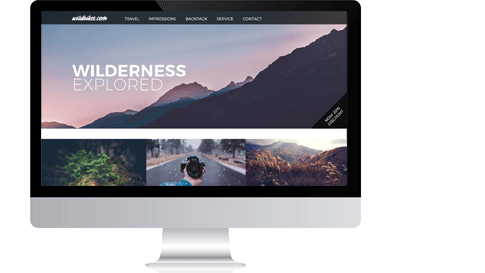 3 Edit text
Use the Text tool to easily enter or edit text on your site - over 600 fonts from Google Fonts and a library with more than 1,500 icons are available for you to choose from.
Xara Designer Pro X also includes a spell checker for several languages.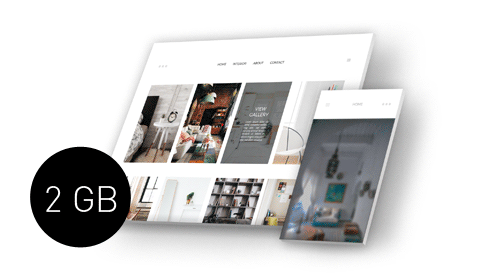 Get online in no time.
Xara Designer Pro X offers everything you need for a successful Internet presence, including 2 GB web storage and your own domain*- free for one full year!
Integrated tools are included to support search engine optimization (SEO) for your website.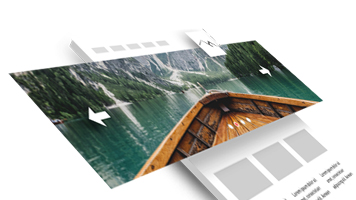 Web design extras
Add creative highlights to your website with audio and video content, widgets for forms, slideshows and social media buttons.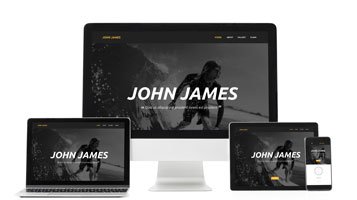 Responsive web design
Display your website correctly on any end device from PC to smartphone and tablet. It's easy and no programming knowledge is required.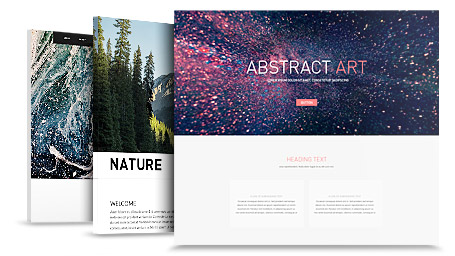 Interactive presentations
Create high-quality online presentations in HTML and PDF format so that your presentation can be accessed any time, from anywhere.
Parallax scrolling
Add more depth to your website with the parallax effect. Content or images that are layered move at different speeds while scrolling. Use this impressive effect to tell a story in a way that will really stay with the reader.
Productivity, revolutionized:
Xara Cloud
Work online. Design online.
Create stunning graphics, illustrations and documents using the integrated Xara Cloud. Be a part of the design revolution: Make changes to text and image right in your browser and work collaboratively with others at the same time, on any device.
Look good. Right from the start.
Discover a range of meticulously designed templates for letterheads, posters, flyers, social media, presentations or resumes! The difference is in the detail: Simply add images, enter text and customize color. That's all there is to it.
Get perfect results:
Image editing & graphic design
Easy, advanced image optimization
Adjust brightness, contrast, color and saturation in images in no time at all or use 1-click optimization. For more precise results, edit the gradation curves for your photos or apply professional white balance.
Achieve perfection: Photo retouching
Use the Retouch tool to remove imperfections and distracting elements. Using individually adjustable tool tips, you can completely retouch unflattering areas of an image, for instance, spots or wrinkles in portraits.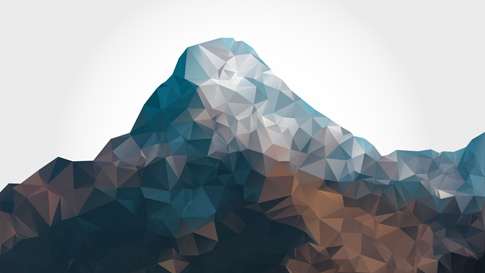 Draw vector graphics
Powerful drawing tools allow you to draw lines, shapes, and curves using vectors and adjust scale without loss of quality. Your pictures look sharp right down to the finest detail.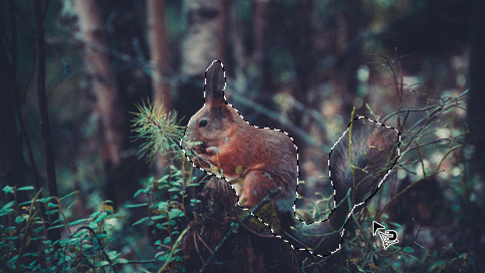 Remove elements: Magnetic lasso
Crop individual parts of your image or cut figures out. Select an outline using the mouse and the intelligent selection tool will automatically create a path.
SmartShapes
The Online Content Catalog** contains a wide range of different SmartShapes. These are intelligent shapes which can be easily edited using special handles.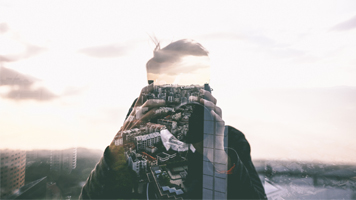 Create a work of art
Create intuitive effects like Transparency, Shadow, Contours, Gradients or design three-dimensional objects from scratch. Support for plug-ins from external providers means your creative options are unlimited.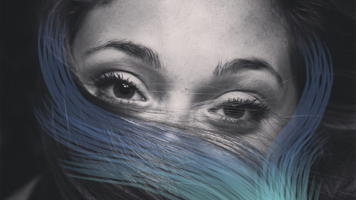 Brushes
Browse through a huge selection of art brushes. Draw creative lines and give each and every one of your images a special look.
Desktop publishing:
Layout & typography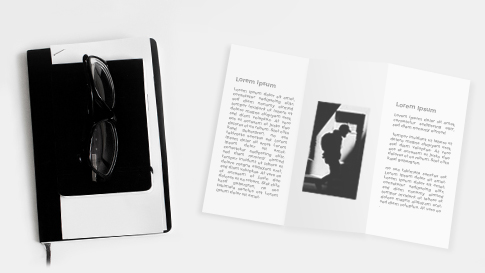 Advanced text editing
Features for text editing include a powerful multilingual spellchecker and supports ligatures.
Effects such as transparency, fill or shapes also enable you to add a creative touch to text.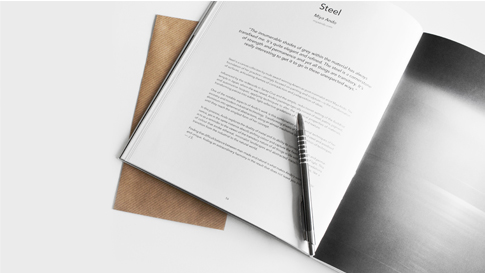 Professional desktop publishing
With Xara Designer Pro X you can easily create multipage publications such as brochures, fliers, newspapers and business cards.
PDF/X Support
Standardized PDF/X files ensure that your files are accurately sent to the print shop and will be printed exactly the way you envisaged on your computer.

Document design extras
You have access to over 600 additional fonts and over 1,500 symbols from the Google fonts library for this purpose. So there's no limits to your creativity!
For clever designs.
Make the most of practical extra features like automatic text flowing around objects and images, automatic page numbering, format templates and access to professional color schemes.
Cutting edge today. Cutting edge tomorrow.
Includes the Update Service for one full year
Today, tomorrow and for the next 365 days, your website will always have the latest look! Our special Update Service is included for free and offers you one full year of automatic software updates with brand new features. It's cutting edge and one of a kind – only from MAGIX!***

Give your ideas color and shape
Xara Photo & Graphic Designer
Valid until March 27, 2019
C$20 discount
Included as part of this offer:
PanoramaStudio 3.2 (C$39.95 value)
Regularly C$119.94
C$59.99
Buy now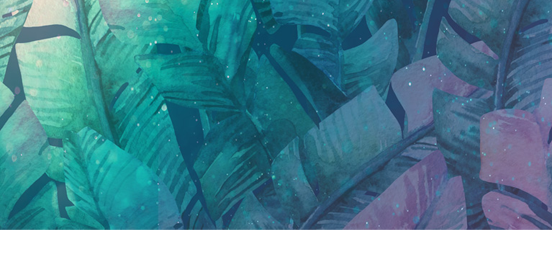 * The offer includes one domain with one of the following endings: com, .de, .net, .org, .at, .be, .biz, .ch, .co.uk, .es, .eu, .fr, .info, .it, .name and .nl. After the contract is terminated, you may continue to use the domain(s) according to the applicable conditions (special offers are excluded). The offer is limited to a duration of 12 months and is renewed automatically if not terminated 8 weeks before the end of duration. The terms and conditions of The Xara Group Ltd. apply, which may be read at www.xara-online.com. The payment for the total amount is made at the time the contract is signed, and thereafter each time it is extended.
** 1 full year of access to the Online Content Catalog.
*** With the update service you will receive one full year of new features and updates for free, which can be used indefinitely. If you reinstall the program after one year, you will have access to the basic version. After the one-year update service has expired you can extend it for a discounted price.