In order to continuously meet the demands of our customers, we place particular importance on innovation and development in our company culture. Our goal is to provide both private and business customers with complete solutions for digital content, all from a single source.
Innovation, Achievement & Creativity
All for You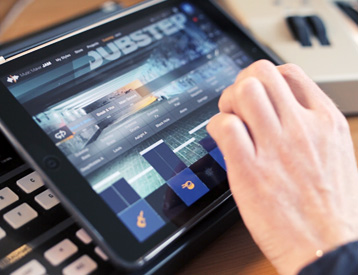 Development
We are constantly optimizing our software and introducing new features and content. We make the feedback we get from our customers, trade and business partners a direct part of this process and continually integrate the latest technologies.
Many of our developers are passionate musicians, film makers and photographers who are developing the products they themselves would like to use to edit their own digital content.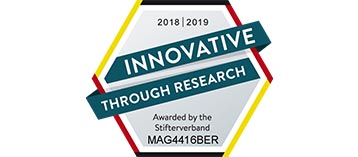 Innovation through research
Awarded for special commitment to the area of research and development
Based on R&D survey on behalf of the German Minstry of Education and Research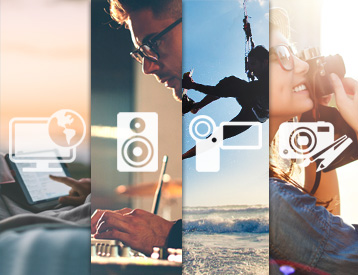 Multimedia Software from MAGIX
Our wide product range allows us to offer the perfect software for every multimedia application and every experience level.
For beginners and users who only need special features, we offer programs such as Rescue Your Videotapes!, which allows you to easily digitize VHS tapes, or our slideshow program Photostory Deluxe which can be used to create moving picture stories in no time at all and share them online or on DVD.
Our most well-known programs, Music Maker and Movie Edit Pro, provide professional results with equally intuitive controls. Extensive content, presets and automatic wizards help to make these programs even easier to use.
If you're in need of more features, you can go for the Premium version or move up to our pro software, such as Video Pro X, Xara Designer Pro or Samplitude.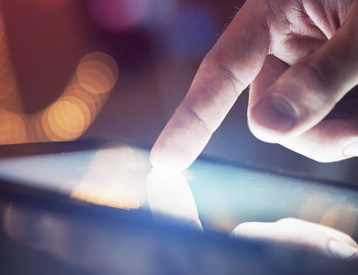 Mobile Applications
Given the growing distribution of mobile end devices, we have set out to transfer the features of our PC software to these platforms.
The Music Maker JAM app for Windows, Android and iOS lets you easily arrange loops and apply effects to make your own songs on your smartphone or tablet.
For mobile video editing, we offer the Movie Edit Touch app. Movie Edit Touch allows you to easily cut your videos and add effects while on the go.
The Camera MX app offers photography with live effects, and the showfy cloud service allows you safely share your images and videos on your PC, mobile device or SmartTV.
Multimedia Content
Not only our products, but also professional content which enriches and enhances audio/visual projects, provide fast results and success in the area of multimedia.
In addition to audio loops, this includes video templates and graphic elements that have been produced in-house by MAGIX.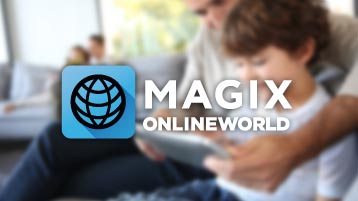 Online Services
Our software is complemented by tons of online services. This means, for example, that websites made with MAGIX Web Designer can be hosted on MAGIX Online World.
Photos optimized with Xara Photo & Graphic Designer can be presented on MAGIX Online Album, with or without password protection.
Of course, our products can also easily upload to services such as YouTube, Flickr, Facebook and others.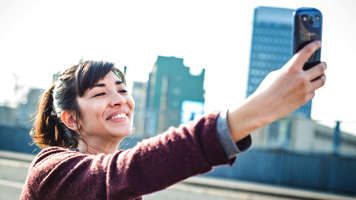 MX Media-X-Change
Not only is our software optimally connected to online services, but nearly all of our products in various media categories, such as music, photo and video, can also be connected with one another using the MX feature. This makes it possible to transfer files or entire projects between two programs for further editing.
You can even start projects on our mobile apps and transfer them to your PC for more detailed editing in MAGIX Music Maker or MAGIX Movie Edit Pro, for example.