Audio & Music Lab Premium:
Professional audio editing software
Access the unique sound of your record collection on your smartphone, tablet or even on your car audio system. Audio & Music Lab Premium lets you captures every nuance of your vinyl in top audio quality at up to 96 kHz/24-bit, remove noise professionally and then export everything in digital format.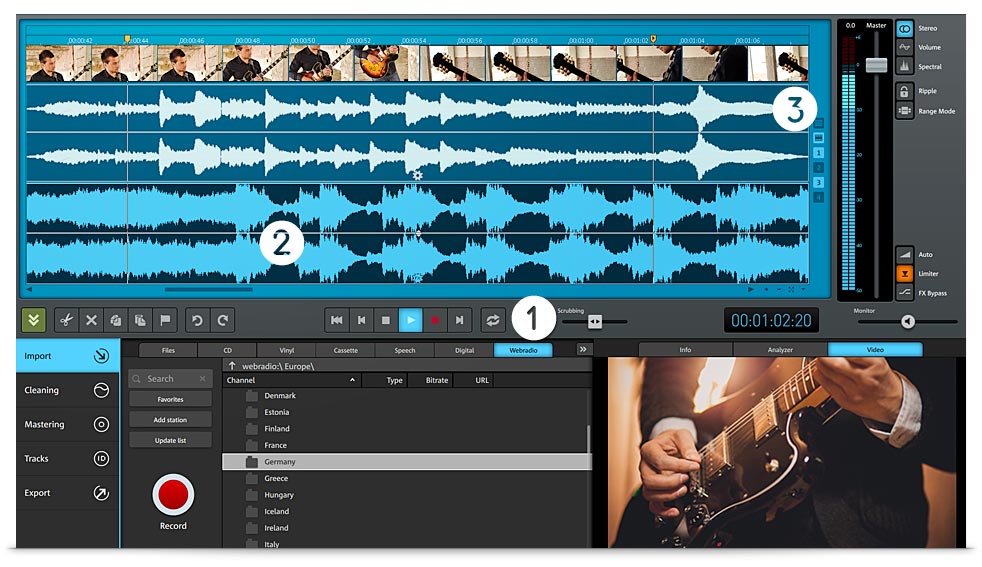 Inspiration information: Internet radio
Get inspiration from 6,000 Internet radio stations with new music, exciting artists and informative shows from around the whole world.
Professional audio editing
Perfect your sound with the best tools for visual audio analysis and professional editing on spectral, object or range levels.
Video sound optimization
Create an entirely new cinematic experience with specially designed features such as the Video Sound Optimizer and presets for optimizing video sound.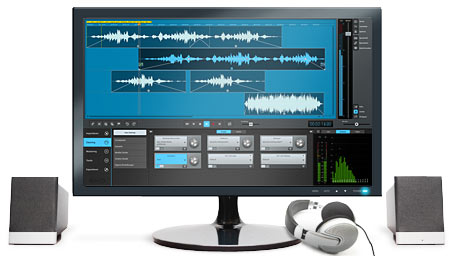 The most important features:
Record in studio quality at up to 96 kHz/24-bit
6,000 current Internet radio stations
Remove noise with 1-click solutions
More than 360 presets for sound optimization
Optimize video sound
Audio & video converter for all standard formats
Tools for visual sound analysis
Burn projects to CD & DVD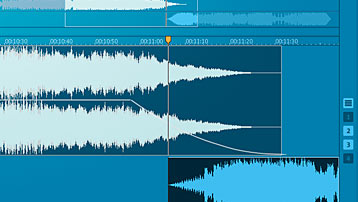 New track navigation
Perfect precision All 4 tracks can now be faded in or out, focused on or combined in the view with a single click. This makes audio editing even more flexible.
Detailed view for the arranger
Let everything else fade out: The detailed view brings all tracks to the foreground. This enables you to work with ultra precision – particularly in the spectral view, or in combination with video footage.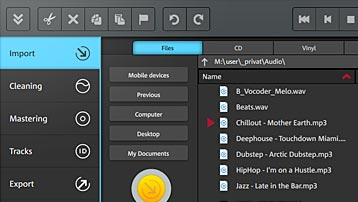 Redesigned file manager
Optimized from A to Z: Thanks to the new sort function, you'll be able to find the files you're looking for faster than ever. In addition, you can preview audio material in the file manager before selecting it.
Innovation in every detail.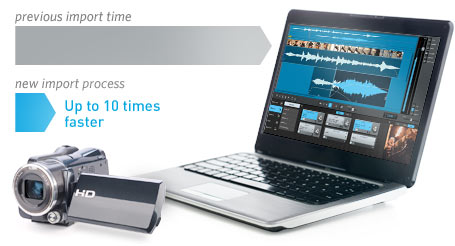 Video import now up to 10 times faster
The new import process for video sound works at top speed and uses fewer resources.
For instance, you can upload an MPEG4 video in this program version 10 times faster than in Audio & Music Lab 2016 Premium.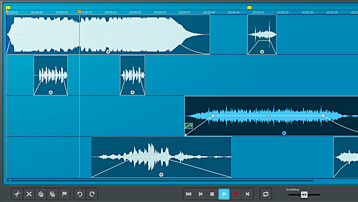 4 tracks for audio montages
A top-quality workspace with 4 tracks for arranging CD projects, podcasts and professional radio reports – now even more space for your ideas.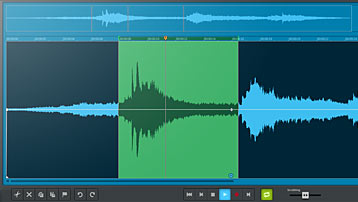 Range editing
The new range editing feature is a professional tool that helps you speed up the editing process, even in more complicated projects.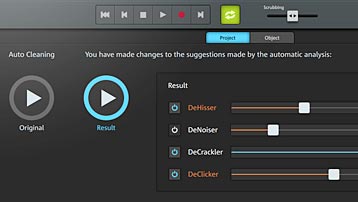 Automatic sound optimization
We've made one of the more challenging aspects of audio restoration simple. Start the Auto Cleaning feature for an automatic analysis of your audio material and then adjust effect settings manually.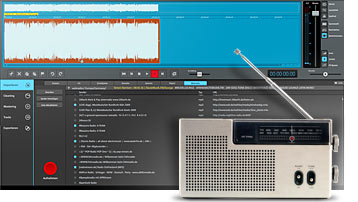 Always the best music
The Internet radio feature recognizes automatically when a station is no longer active. This means you can always listen to the best programs and enjoy all kinds of music both online and offline in high quality.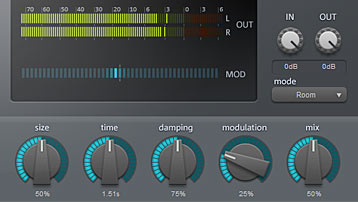 New reverb effects
The new reverb effects come from the legendary essentialFX effects series. They're specialized for creative use of reverb and contain lots of options for manipulating room sound in your videos, speech recordings or songs.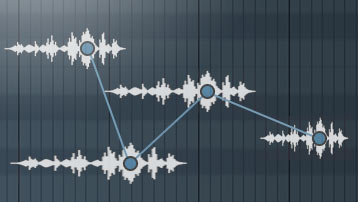 New time stretching & pitch shifting
The built-in zplane™ algorithm is one of the best algorithms in the world for adjusting pitch and speed in audio editing, thanks to its high precision and artifact-free results.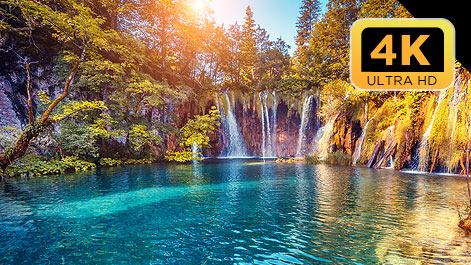 High-resolution
Perfection in every detail. Whether on small screens to high-resolution monitors in 4K & HD, the new effects area looks impressive and is perfect for detailed audio editing and noise removal.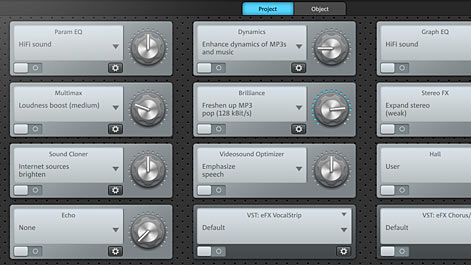 Clearly arranged
Effects are sorted according to importance in the default view. You can also drag & drop to arrange effects the way you want making editing projects run smoother and faster.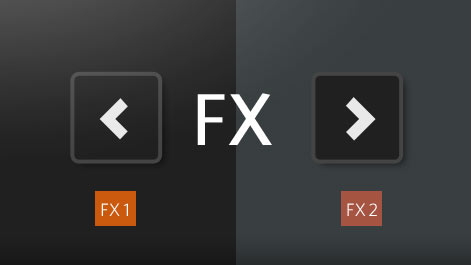 Ultra-fast operation
Click through each effect step by step within a range. Switching between effects such as the equalizer and dynamic editing is simple.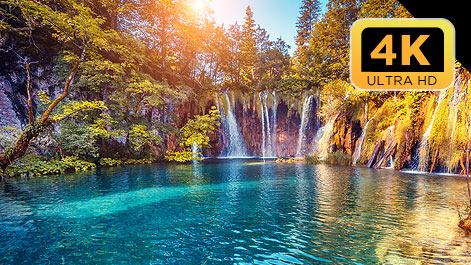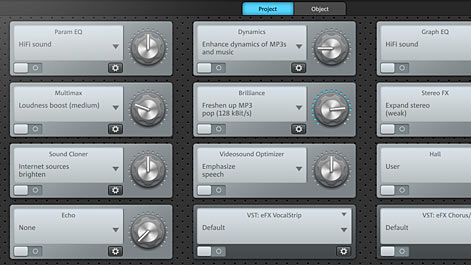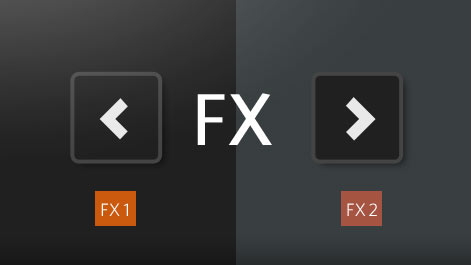 Faster access
Make individual sections for either tracks, effects or visual analysis more prominent using the new shortcuts. This lets you focus on a specific section even when working with smaller monitors.
F5 maximizes the upper section of the screen for audio objects
F6 maximizes the effects section
F7 brings the info area to the foreground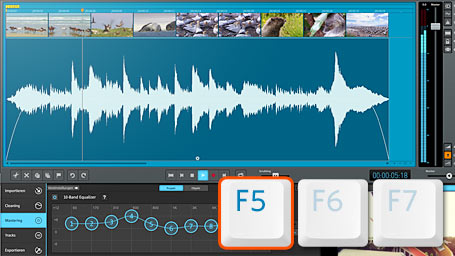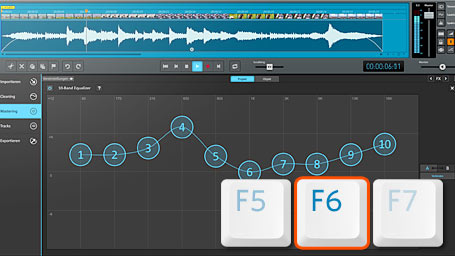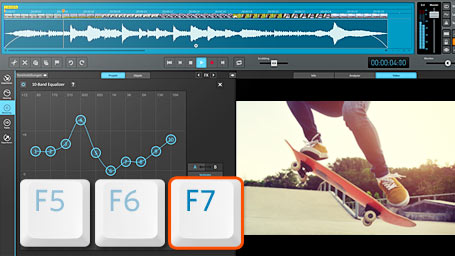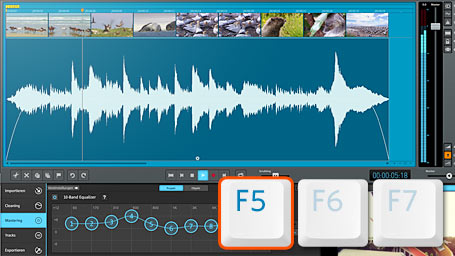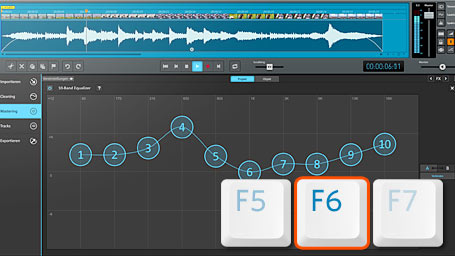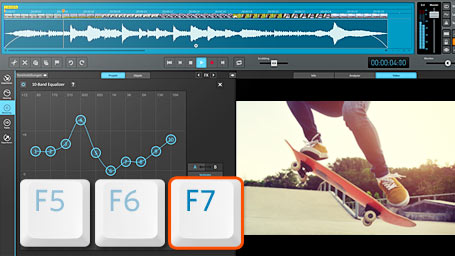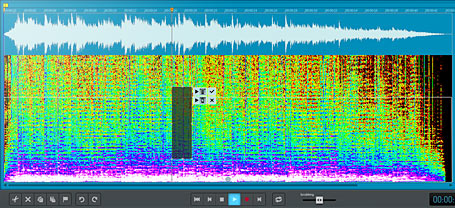 Spectral cleaning with direct comparison
Using the spectral display feature, you can precisely visualize and identify noises such as coughing or clapping. Then preview the changes you make and compare them with the original before removing them.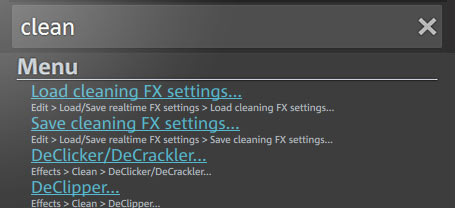 Intelligent search feature
Use the search feature to help you find the exact template, help text or effect you need. You can even open each effect directly from within the search feature.
Increase audio quality.
And your expectations.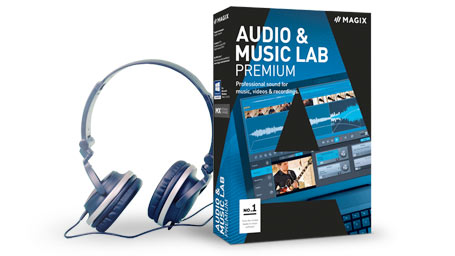 Advantages when compared to Audio Cleaning Lab:
4 tracks for audio editing
Professional range editing
Listen to Internet radio shows and use offline
Monitor and templates for optimizing video sound
Video Sound Optimizer for automatic sound optimization
Video converter for all standard formats
Six additional professional studio effects plug-ins
Scrubbing controller for fast forwarding and rewinding at top speed
Batch processing of several files at once
VST 2 interface for additional plug-ins
Share audio and video on SoundCloud, YouTube and Facebook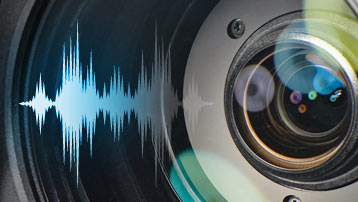 Perfect video sound
A range of presets for removing noise and optimizing vocals in videos enable you to enhance all your footage with brilliant hi-fi sound.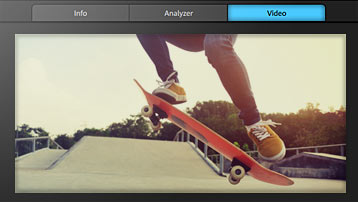 Preview monitor
To help you edit video sound in footage from action cams, webcams, smartphones and other cameras, the preview monitor can be adjusted freely or even detached.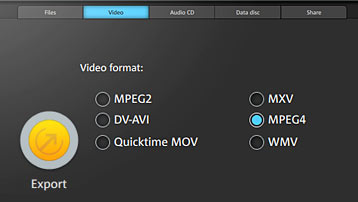 Video converter
Convert video files into all standard formats. For instance, saving MP4 files in other formats is simple.
9 visualizations
The visualizations make it easy to identify audio issues on a graphic level and edit them precisely.
6 additional plug-ins
For the detailed editing of speech & song recordings, creative experiments and synthetic sound design.
Batch processing
For maximum efficiency, you can export and optimize multiple songs or entire albums in one easy step.
The free tutorial videos from MAGIX provide you with an initial look at various MAGIX programs.
You'll learn quickly and easily how to use the most important features in order to bring your own projects to life.
All MAGIX programs are developed with user-friendliness in mind so that all the basic features run smoothly and can be fully controlled, even on low-performance computers. The technical data for your computer can be found in the control panel of your operating system.
Minimum system requirements:
Graphics card
Onboard, minimum resolution 1280 x 768
Hard drive space
1 GB for program installation
Optical drive
CD/DVD drive (only required for installation of the box version)
Internet connection: Required for activating and validating the program. Software can also be used offline.
Optional: Burn CDs/DVDs with a CD/DVD±R(W) burner
Audio
| | | |
| --- | --- | --- |
| | Import | Export |
| WAV | | |
| MP3¹ | | |
| AAC² | | |
| WMA | | |
| FLAC | | |
| OGG Vorbis | | |
| AIFF | | |
| M3U | | |
| CUE | | |
Video
| | | |
| --- | --- | --- |
| | Import | Export |
| MPEG-2³ | | |
| MPEG-4 (incl. AVCHD)³ | | |
| MOV | | |
| WMV | | |
| MXV | | |
| AVI | | |
Other
| | | |
| --- | --- | --- |
| | Import | Export |
| Audio CD | | |
| Audio DVD | | |
| Data CD/DVD | | |
¹ Requires Microsoft Media Player
² Fee-based activation for Windows Vista
³ Requires free activation
MX stands for Media-X-change – the fast exchange of media with other MAGIX programs, online services and mobile devices.
Easily transfer your audio data to the following programs and services from MAGIX:
Ideal for your music collection
Add your enhanced audio files to your digital music collection in MAGIX MP3 deluxe with a single click.
Here you can also:
Create playlists
Add search filters
Design CD covers
Ideal for action cam footage
Transfer your video files directly from Fastcut to Audio & Music Lab Premium and then optimize video sound.
Remove wind noise
Remove noise from speech recordings
Remove noise precisely
Ideal for your films
Use your optimized music tracks as background music for your videos in MAGIX Movie Edit Pro, Video Pro X, MAGIX Photostory or Fastcut.
Add sound to videos
Create soundtracks
Record voice-overs