Looking for the right program to edit videos? Discover the MAGIX video editing software portfolio that combines performance and user-friendliness for perfect results.
Movie Edit Pro
The video editor for beginners and advanced users
Movie Edit Pro
Easy-to-learn, smooth processing, and professional results! With over 15 years of cutting-edge development and 93% satisfied customers, Movie Edit Pro is the best editing software for videos in its segment. The latest feature update brings an intuitive storyboard and flexible timeline features to edit a video 2X faster than before. It comes packed with 1,500 video effects, title animation and a built-in library of sound effects and movie music enabling you to take your creativity to the next level.
Download the free trial version to get started. Or, select the right version that suits your video editing needs.
What the press has to say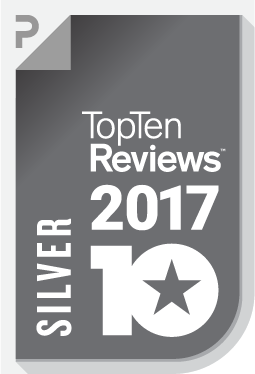 Video Pro X
The video editor for professionals
Video Pro X
Designed for ambitious filmmakers, Video Pro X is the perfect combination of productivity, creativity and performance. Advanced color grading, 6K video editing and video sound optimisation are just a few of the state-of-the-art features that will take your video editing to the next level. The latest feature update allows you to fully tap into the potential of your CPU and GPU – all thanks to NVENC support from NVIDIA and AVX-optimized algorithms.
Try it 30 days for free or watch the tutorials to learn a few tips and tricks for editing videos.
Looking for even more possibilities?
Worth knowing: Helpful guides
Expand your knowledge with these helpful guides - whether you are a beginner, advanced or professional.
The five steps of video editing
1. Review the material
Which recordings are good and which ones are unusable? It's a good idea to make a note of the most important scenes and to remove the scenes you don't want to include in your movie editing.
2. Organizing the movie
Divide your movie into sections according to subject. Once you have defined the individual sections for your video, you can assign the scenes to them.
3. The actual video editing
Now that you have completed all the preparatory steps, you can really start to edit a video. Whether you are an experienced video editor or new to video editing software, the first thing you should do is familiarize yourself with your tool, the video editing program.
4. Fine-tuning
Now you can use effects, titles and image stabilization to smooth the hard edges and to perfect your video.
5. Exporting
Exporting is the last step after editing your videos. You will want to make sure that the image quality is maintained and that the file size stays within acceptable limits.
5 tips for faster video editing results
1. Optimize performance:
Reduce the frame rate and resolution, or deactivate the plug-ins and effects during playback
Use proxy files during playback - this will not affect the resolution during export or disc burning
Use the 'Preview rendering' button to automatically pre-analyse and compile CPU intensive effects and transitions that are applied simultaneously
4. Import with precision
Select your destination track
Choose the location on the timeline with the cursor
Choose the media (any video, effect or music) to import into the destination track with a single click on the down-arrow button. This will save a ton of time when working on larger and more complex projects.
Are you still not sure which program is right for you?
Try a Free Trial version and find the perfect video maker for your video editing needs.