Xara: The easy GIF maker!
After years of smooth sailing with their PCs, some users are suddenly confronted with the question: how can I actually make a GIF or animation? Before we tell you that the right software can enable anyone to create just about anything on their home computer, we should briefly clarify the definitions.
The abbreviation GIF stands for Graphics Interchange Format. In practical terms, a GIF is a graphic format with lossless compression for images with low color depth. This format also lets you save several individual images. But what can the user do with this information? It's pretty simple: You can create a miniature film by playing back several individual images at the right speed. This is usually referred to as animation.
The right software not only makes creating a GIF easy, it's actually child's play. Even animated GIFs are a breeze. After all, the Xara Photo & Graphic Designer from the German specialist MAGIX covers all aspects of photo editing as well as every kind of GIF design. This all-rounder lets you export and import in all current image formates. Its biggest strengths include photo imaging, making collages, designing 3D logos or creating general graphics.
The program's special trick with GIF format lies in its animation options. You can playfully create animated image sequences that are produced similar to classic cartoon methods. Simply select the first graphic or image and then define it as the beginning of the animation. Then select the next graphic and define it as the second image of the animation. Repeating this until the last image. Take a look, perhaps rework it a little, export it an then the animation is finished. You can then simply save it as a GIF and easily use it in your own blog, for example.
You can make your reader laugh or visualize procedures and processes with a funny animated GIF. The later can be very helpful in presentations, for example.
An interesting fact about GIF files is that they also support interlacing. Here, GIF files are saved so that they progressively come into focus and appear more and more detailed on the web as they download.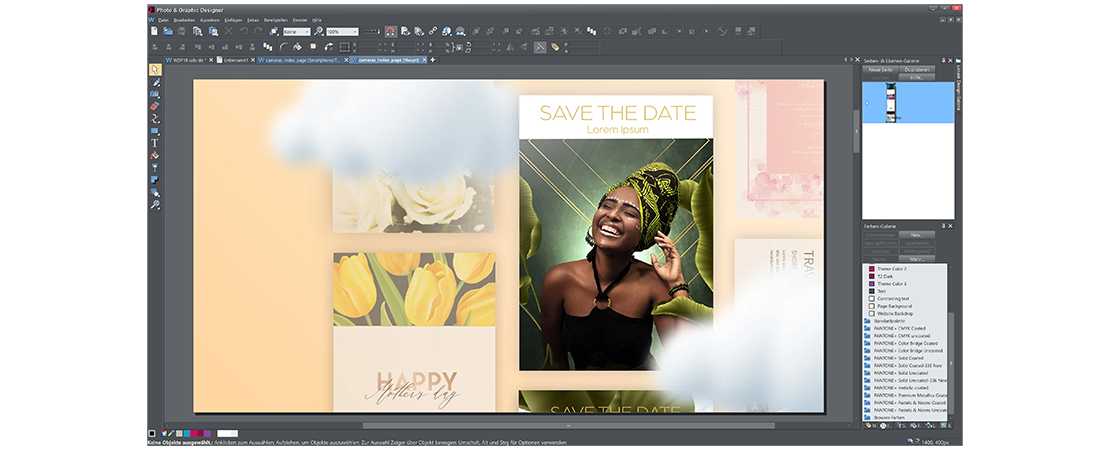 The easy GIF maker in Xara Photo & Graphic Designer
What may first sound difficult is basically very easy: Today, anyone can create a GIF. You only need the right software: Xara Photo & Graphic Designer from Xara. It helps you conjure up striking animations with only a few clicks and create them as SWF, MPEG or GIF files.
* With the update service you will receive a full year of free new features and updates, which can be used indefinitely. If you reinstall the program after one year, you will have access to the basic version. After the one-year update service has expired, you can extend it for a discounted price.