H 264 Codec – Space-saving video import
Nowadays, nearly all videos are recorded using the H.264 video codec (also known as MPEG-4 AVC). This applies to all encoded material, whether from HD camcorders, cameras with video functionality or smartphones. The H.264 codec stands for high efficiency video compression — the best picture quality in the smallest possible file size. When you record a video, the images from your camera are encoded using H.264 and depicted with so-called motion vectors. Simply put, this means that only 1/5 or 1/10 of all the images in your video get saved. Only the differences between the two video images are saved. The amount of storage space needed is greatly reduced by the encoding, as compared to the uncompressed material. For editing or playback, these space-saving vectors have to be decoded once again into complete images. This process is performed with an H.264 decoder in a video editor such as MAGIX Video Pro X.
Video Pro X includes hardware-accelerated decoding as a new feature. This results in footage being read much more quickly by the program. Video decoding is accelerated by reducing the burden on the main processor and has been optimized for Intel IRIS and other integrated graphics units starting from Intel HD Graphics 2500. With the corresponding system requirements, the import process is much faster, and timeline playback is both accelerated and smooth. The latest version of Video Pro X contains numerous new features. In addition to the redesigned user interface, comprehensive action cam support has been provided, giving users 25 high-quality templates to choose from. A new blur-based technology is used for transition effects. Users can now create their own templates or customize existing ones. The optimized object tracking feature lets users pixelate license plates or blur out faces.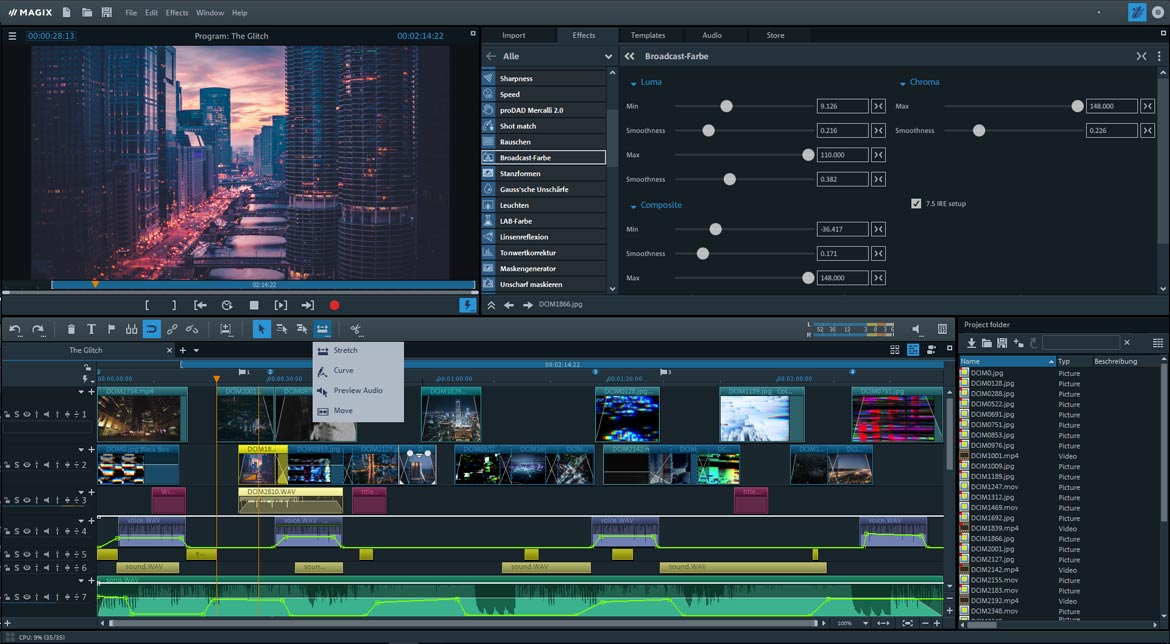 Hardware-accelerated decoding with MAGIX Video Pro X
H264 decoding support is a must for professional digital video editing. Not only does MAGIX Video Pro X support H264 decoding, it also accelerates the process with the aid of hardware. This provides users with an effective workflow when working on large video editing projects where stable performance is a must.