Image editor programs from Xara let you create an experience out of individual photos
Image editors are generally used to get more out of individual photos. Quick optimizing functions let you remove red eyes or enhance the contrast and color. With other tools, for example, you can quickly and easily create a panorama image from a photo series from a trip in a far away country. Anyone who can take a complete selection of photos and create a multimedia slideshow. It can of course be burned on a DVD or Blu-ray to watch it on TV at home.
The user can also share their slideshows with the whole world by uploading them to YouTube. Those who want to go even further should turn to more complex image editors, such as the Photo & Graphic Designer. The graphic software lets you edit image formats with vectors. This non-destructive approach allows you to quickly edit pictures with a very low learning curve.
Those who want to try photo editing that's a bit more complex should try it out with a program that allows you quickly produce successful results. Whoever uses the Xara Photo & Graphic Designer doesn't necessarily have to spend hours figuring out which level they're currently editing. The graphics program from Xara then takes an unconventional approach by letting the user work with vectors when editing the images. These methods are learned quickly and will impress you right from the start. The software also offers creative options for artistically distorting photos or combining single images into one large panorama shot.
Other image editor programs from the German specialists for multimedia software help the user create a striking slideshow from individual photos. The software on the CD & DVD has already become a classic for this purpose. Xara can also help anyone who has problems keeping track of their photo collection. The digital picture maker features tools, such as Face ID, which helps to make finding specific photos a breeze.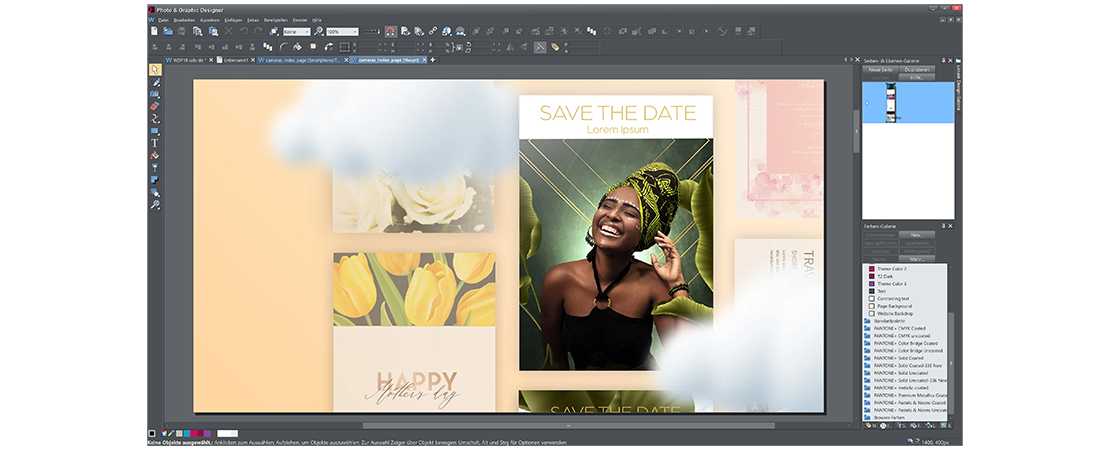 Image editors for all your needs
There is a wide range of image editor options, ranging from correcting simple errors to editing with vectors - everything is possible. Xara Photo & Graphic Designer offers a number of advantages that set it apart from other image editors. The most important point of all is that the program quickly and easily guides every user to the desired results – and that's exactly what a good image editor should do.