Record complex projects and work on large arrangements with intuitive mixing, flexible routing and elegant automations.
Revolver Tracks
Use Revolver Tracks to easily create variations of a track, e.g. different edits, to have on-hand during mixing. These are saved without track effects, automations and track settings. This way you can try out different solos in a song when mixing, without making changes to the rest of the arrangement.
You can save Revolver Tracks as copies to create variations on an existing take – or save them as empty tracks to import new recordings or new objects. You can switch between available Revolver Tracks by using keyboard shortcuts, and you can display them at any time in the Take Composer.
Free plug-in routing
For greater production control, modify the signal flow of effects & plug-ins exactly the way you want. The sequence can be edited for tracks as well as all objects in the arrangement. This goes for Surround editing as well. In this case, the plug-ins in the individual channels are always calculated before the Surround effects.
Multiple outputs
For even more flexible routing during mixing, Samplitude Pro X3 lets you easily add or remove additional outputs to tracks – or you can also assign no outputs to a track. You can also view and select multiple outputs directly in the routing manager. Pre- or post fader and direct out tap points make it easier to mix complex music productions.
VCA
(Voltage Controlled Amplifiers)
The concept of the VCA fader in Samplitude Pro X3 ensures usability and comfort based on large analog mixing consoles and is natively integrated in the DAW. This fader lets you precisely control all relevant levels when mixing your projects. Here, each existing channel strip can be easily turned into a VCA fader.
Automation
Touch, latch, trim or overwrite: All curves may be drawn in detail and defined using the handle points.
Working with track and plug-in automations is now even easier. When you delete a selected object, the corresponding automation data is saved and moved. You can also right click on curve points to edit them or transfer track automations to objects. To make sure everything remains clearly laid-out and easy to use, you can select between the track and object automation display directly in the track editor beside the track at any time.
Tempo automation
Edit tempo information and create automatizations in audio tracks and objects. Ideal for experimental sound design, creative film or dynamic transitions.
Economy tracks
Tracks can be converted into "economy tracks" at any time. These tracks and their effects will not be used for input monitoring, thus easing the load on your system.
If you mute an economy track, it will not consume performance resources to calculate effects.
Vandal full version
This virtual guitar & bass amplifier includes 24 stomp boxes, 70 different presets and three different microphone arrangements. Every component of the amplifier, from the tube to the speaker coils, is virtualized right down to the last detail. Physical modeling technology guarantees great sound without compromise.
The intuitive program interface is based on how professional guitarists and bassists work with hardware and lets you get started right away.
essentialFX Suite
The essentialFX Suite is a high-quality collection of 11 professional effects plug-ins for modulation and dynamic effects.
This collection contains both standard effects, such as flanger, tremolo and chorus, as well as special plug-ins for optimizing speech and vocal recordings, and an excellent compressor.
Vintage Effects Suite
The Vintage Effects Suite contains the Corvex, Ecox & Filtox plug-ins. They are based on the same control principle – but they couldn't be more different from each other in terms of sound design. Filtox is a real-time FFT filter and controls the frequency response of a modulation source. This allows you to edit and distort synthesizer sounds and drum loops as well as create effects like the wah-wah effect.
Ecox can realistically emulate echoes from analog tape devices, which are caused by tracking fluctuations. The Corvex plug-in, on the other hand, modulates realistic-sounding chorus and flanger effects from the early days of analog effects units.
Cleaning effects
Samplitude Pro X3 offers a track-level frequency-based cleaning tool in the form of spectral editing. Remove unwanted sounds, like coughing or clapping, without affecting the original signal audibly. Using a spectrogram, noises are quickly identified according to their color representation and removed.
Additional cleaning effects include DeHisser, DeClipper and DeNoiser, all of which work in real time.
The high art of analog modulation.
Analogue Modelling Suite Plus
Analogue Modelling Suite Plus includes four high-quality effects plug-ins that model analog audio tools, which simply can't be left out of any professional mastering process.
This includes a high-quality analog compressor with optional simulation of studio tape machine saturation effects (am|track), a tube pre-amp/channel strip (am|phibia), a transient designer (am|pulse) for influencing the signal envelope of percussive audio material, plus a mastering dynamics tool (am|munition) with compressor, limiter, clipper and M/S editing.
Samplitude Pro X3 supports a number of hardware controllers for operating program features. The following models are currently supported:
Mackie Control
Mackie HUI
Artist Series – Artist Control
Artist Series – Artist Mix
Artist Series – Artist Transport
Frontier TranzPort
Frontier Alpha Track
PreSonus FaderPort
JL Cooper MCS 3x00 Series
SSL Nucleus
Tascam US-2400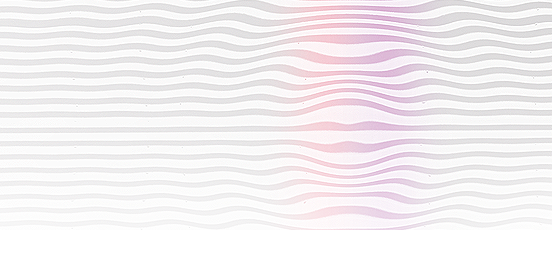 Samplitude Pro X3
Independence Sampler with a 12 GB database
Vandal Special Edition
20 virtual instruments
ARA VST extension
Melodyne essential
New mixer layouts
Zynaptiq Orange Vocoder ME
Birdline Platinum Pack V.6.0
Buy now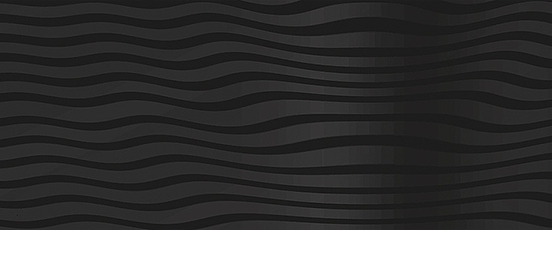 Samplitude Pro X3 Suite
SOUND FORGE Pro 11 full version
Independence Sampler with a 70 GB database
Vandal full version
24 virtual instruments
Analogue Modelling Suite Plus
Cleaning & Restoration Suite
Loudness Metering EBU R128/ITU-R BS.1771
True Peak Limiter
Encoder preview (AAC, MP3)
DDP export
Birdline Platinum Pack V.6.0
Regularly €998.00
€599.00
Buy now