More flexible. More efficient.
The new SOUND FORGE Audio Studio 14
SOUND FORGE AUDIO STUDIO 14 delivers an impressive range of new features that make audio editing faster, easier and more efficient than ever before. In addition to the standard tasks of recording, editing, restoration or mastering, the new version offers even more functions and options that take the work out of editing and let you achieve better results.
Windows context menu
Easy task assignment via right-click
The new Windows context menu allows for direct, simplified access to system tasks. Perform basic tasks such as converting an audio file by right-clicking directly in the menu. You don't even have to open the program to search for the function. The new integrated Windows context menu simplifies your workflow and lets you achieve the results you want faster than ever before.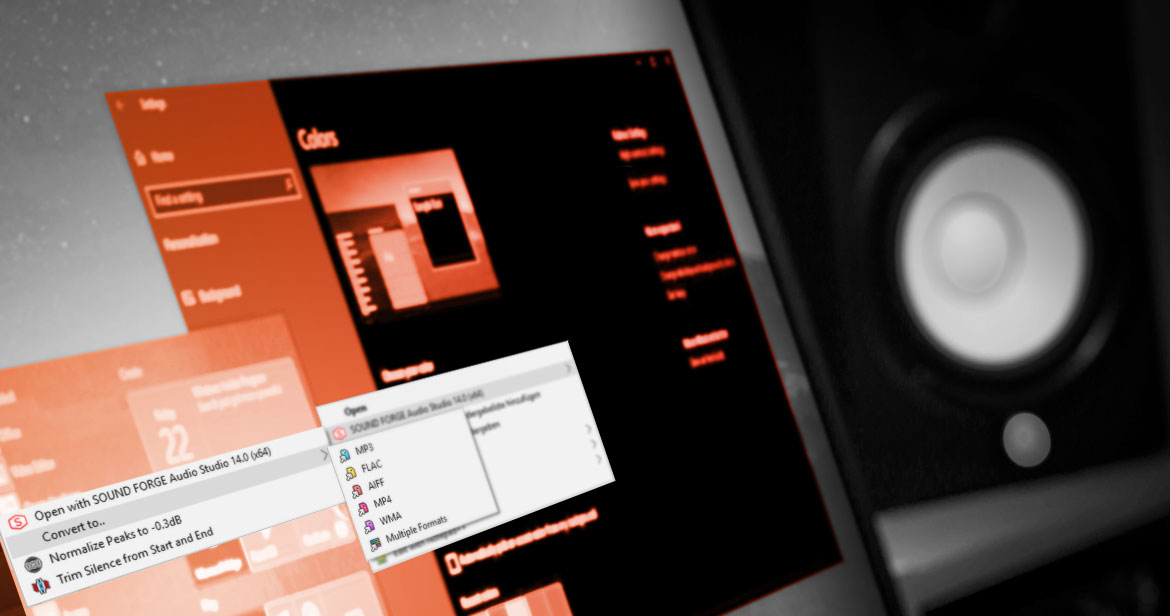 Instant Action
Quick access to all essential functions
The Instant Action window lets you access frequently used functions with just a click. All essential tools and functions are now displayed as easily identifiable icons in an Action window. You now have a clear overview of everything and can access the Workspace Actions, Effects, Mastering, Export & Import Action sections directly – meaning you don't have to search for tools and functions in the menus and saving you a ton of time.
quickFX
Professional effects plug-ins
Exclusive to SOUND FORGE Audio Studio 14: quickFX contains a range of diverse effect plug-ins with comprehensive and fast preset selection. Discover high-quality effects such as Delay, Chorus or Flanger. Control effect levels with a practical slide controller and give your audio files a new sound character. quickFX have a wide range of uses and work well with any kind of sound.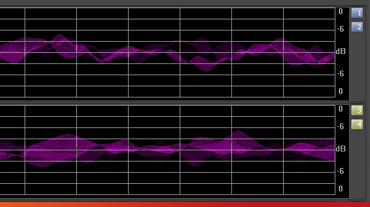 Oscilloscope
Clear signal visualization
The new oscilloscope offers impressive new options for visualizing waveforms. Visualize periodic oscillations in audio signal or have effect chain manipulations display in realtime. The new oscilloscope offers active support as part of your audio editing workflow as well as the mastering process.
iZotope Ozone 9 Elements
Fast, user-friendly mastering
Effortless, ultra-fast mastering – iZotope Ozone 9 Elements. iZotope Ozone 9 Elements is based on the latest professional mastering technology and provides you with a stable, fully automatic mastering tool that converts your audio files into streaming-compatible results.
VST enhancements
VST engine, VST scan and new bug fixes
The new VST engine now ensures improved stability and speed for scanning as well as for using VST plug-ins. Open and use your plug-ins in a few seconds without drawn-out loading times. There are also a range of additional bug fixes to avert potential system crashes.
Highlights
NEW! Instant Action for easy task assignment in the Windows context menu
New! quickFX with professional effect plug-ins and wider range of presets
NEW! Oscilloscope for signal visualization
NEW! Improvements for the VST engine, VST scan and new bug fixes
New! iZotope Ozone 9 Elements for quick, user-friendly mastering
Customizable user interface with four shade settings: Dark, Medium, Light and White
Event Editing tool for professional, versatile and dynamic editing of audio files
Edit 5.1 Surround files with up to six channels
Video sound optimization
Artists on SOUND FORGE Audio Studio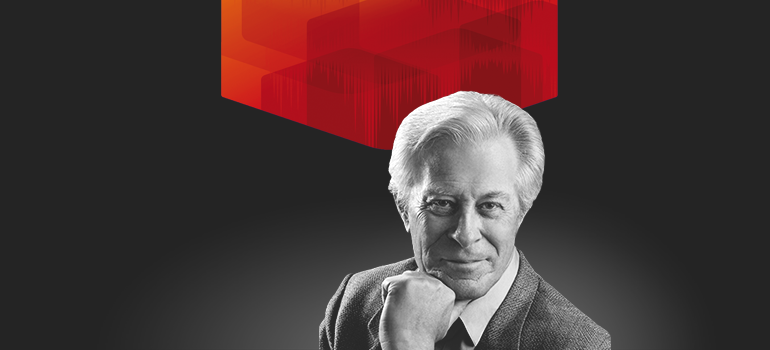 "I have tried several audio editors in the past, but I always return to SOUND FORGE Audio Studio because it's the easiest to use and completely fulfills all my requirements for recording voice over auditions and narrations."
Derek Partridge
Narrator, voice-over artist, TV host, former movie and television actor
Credentials
Star Trek, Star Wars, Microsoft, Coca Cola, BMW, Mercedes-Benz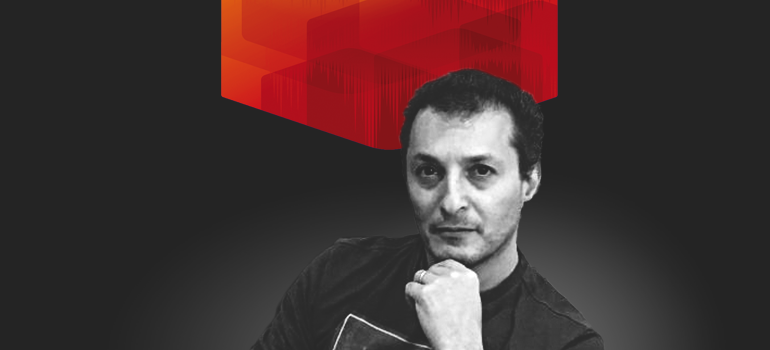 "It didn't take me long to learn how it works as it's very intuitive. And, I love the Edit Audio for Video option! This options now makes my YouTube videos' audio sound so much better, since I can edit and correct them in SOUND FORGE Audio Studio."
Vatch Demirjian
Producer, studio engineer and blogger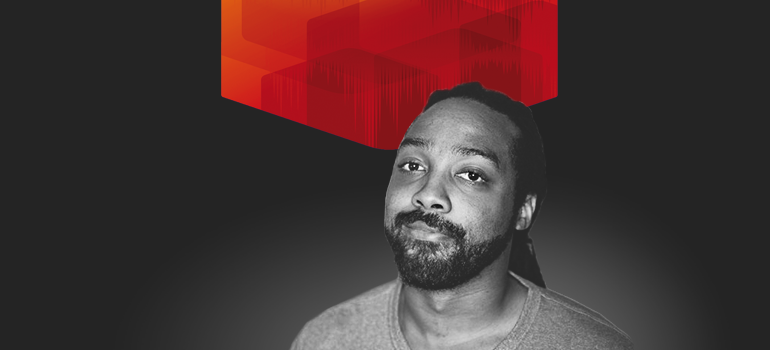 "SOUND FORGE Audio Studio is a super powerful audio editing and restoration tool."
JK Swopes
Producer and educator
SOUND FORGE Audio Studio 16
The home of audio editing
Upgrade: SOUND FORGE Audio Studio 16
The home of audio editing
SOUND FORGE Audio Studio 16
The home of audio editing
New! Faster workflow with Instant Action window
New! Professional quickFX plug-ins
New! Oscilloscope for signal visualization
New! Easy task assignment in the Windows context menu
Editing for audio files with up to 6 channels
Digitization, restoration and audio conversion
Audio recording at up to 32-bit/384 kHz
CD authoring
Video sound optimization
Includes iZotope Ozone Elements
Available until 3 October 2022
Only now for free in this offer:
✔ NEW! coreFX Gate (€24.99 value)
New! Faster workflow with Instant Action window
New! Professional quickFX plug-ins
New! Oscilloscope for signal visualization
New! Easy task assignment in the Windows context menu
Editing for audio files with up to 6 channels
Digitization, restoration and audio conversion
Audio recording at up to 32-bit/384 kHz
CD authoring
Video sound optimization
Includes iZotope Ozone Elements
Available until 3 October 2022
64% discount
Only now for free in this offer:
✔ NEW! coreFX Gate (€24.99 value)
SOUND FORGE Audio Studio 365
SOUND FORGE Audio Studio 12 month subscription
SOUND FORGE Audio Studio 365
SOUND FORGE Audio Studio 12 month subscription
SOUND FORGE Audio Studio 365
SOUND FORGE Audio Studio 3 month subscription
New! Faster workflow with Instant Action window
New! Professional quickFX plug-ins
New! Oscilloscope for signal visualization
New! Easy task assignment in the Windows context menu
Editing for audio files with up to 6 channels
Digitization, restoration and audio conversion
Audio recording at up to 32-bit/384 kHz
CD authoring
Video sound optimization
Includes iZotope Ozone Elements
New! Faster workflow with Instant Action window
New! Professional quickFX plug-ins
New! Oscilloscope for signal visualization
New! Easy task assignment in the Windows context menu
Editing for audio files with up to 6 channels
Digitization, restoration and audio conversion
Audio recording at up to 32-bit/384 kHz
CD authoring
Video sound optimization
Includes iZotope Ozone Elements
New! Faster workflow with Instant Action window
New! Professional quickFX plug-ins
New! Oscilloscope for signal visualization
New! Easy task assignment in the Windows context menu
Editing for audio files with up to 6 channels
Digitization, restoration and audio conversion
Audio recording at up to 32-bit/384 kHz
CD authoring
Video sound optimization
Includes iZotope Ozone Elements