Create Website Showcases for Your Ideas
There has been a push in recent years to create website domains for each person. All over other parts of the internet, on social networking sites and blogs, people showcase their individuality and connect with others.
But the ultimate way to show the world yourself, your business idea, or your creative project remains making a personalized website. This platform will allow you to gain exposure as large or as small as you would like. XARA Web Designer allows you to design and use your website in record time and with astonishing ease.
The program gives you a hefty amount of freedom and flexibility with the right amount of guidance. The templates additionally can stay as clean as they are, or become as complex and nuanced as you would like. Each element is programmed to allow for additions and modifications. The navigation elements can be duplicated many times over in additional their adaptability. They can be stretched and moved for reasons of function or style with simple mouse strokes. If you are a bit more daring, Web Designer even allows you to go outside, onto the rest of the web, to add novel graphics, photos or embellishments. Many of these are available for free at various websites and portals. Additionally, this one web design program allows you to do all of your work in one place. Instead of using a separate picture editor, slideshow software, and program to create your own 3D animation, Web Designer makes all of these functions possible in one place, saving you time and keeping you organized. There is no need to look further for create website elements that are stylish, personalized and functional.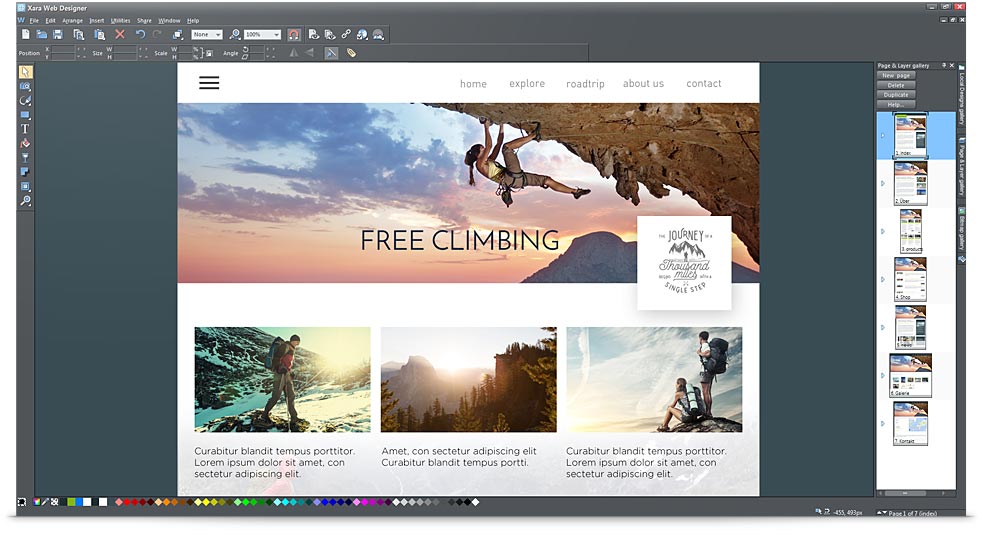 Create Website Elements in a Flexible Setting
Normally, a Graphic artist or specialized designer would be required to make website dreams a reality, but this program allows you to do the work of a professional. With a combination of templates and free hand tools, you will be able to create an individualized, yet stylish and refined, website in a few simple steps. All you will need is an idea and the short amount of time it will take you to get up and running.
* With the update service you will receive a full year of free new features and updates, which can be used indefinitely. If you reinstall the program after one year, you will have access to the basic version. After the one-year update service has expired, you can extend it for a discounted price.