Transfer your old VHS to DVD with MAGIX
MAGIX makes it easy for everyone to digitize video to DVD. MAGIX Rescue Your Videotapes comes with both hardware and software, including our easy to use video editing software Video Easy. The way it works is an included cable connects the computer to the analog playback of the VHS via a SCART connector and a USB port. This allows for the analogue signal to be instantly converted into digital and recorded onto your computer. Video easy allows you to quickly edit, rearrange the video and then burn to DVD. MAGIX Rescue Your Videotapes is the complete solution for saving your film treasures.
To save old videotapes before they go to waste, VHS to DVD for Windows PCs is the ideal solution.
You can start VHS to DVD right after the Windows PC is connected to the playback device and the program has booted. Let the program guide you step by step through the video editor, configure your personal settings and start VHS to DVD. After you transfer the VHS to your Windows PC, you can use a wide range of functions to edit the video files you just created. Cut out unwanted commercials from your TV recordings, optimize your films using various correction functions and copy the files to a data storage medium, such as a CD, DVD, Blu-Ray disc or hard drive. Thanks to the hardware provided with the program, the USB video converter and SCART adapter, you don't need any other accessories – you start copying your video right away. The video editor that is especially designed for beginners even enables inexperienced users to quickly enjoy success.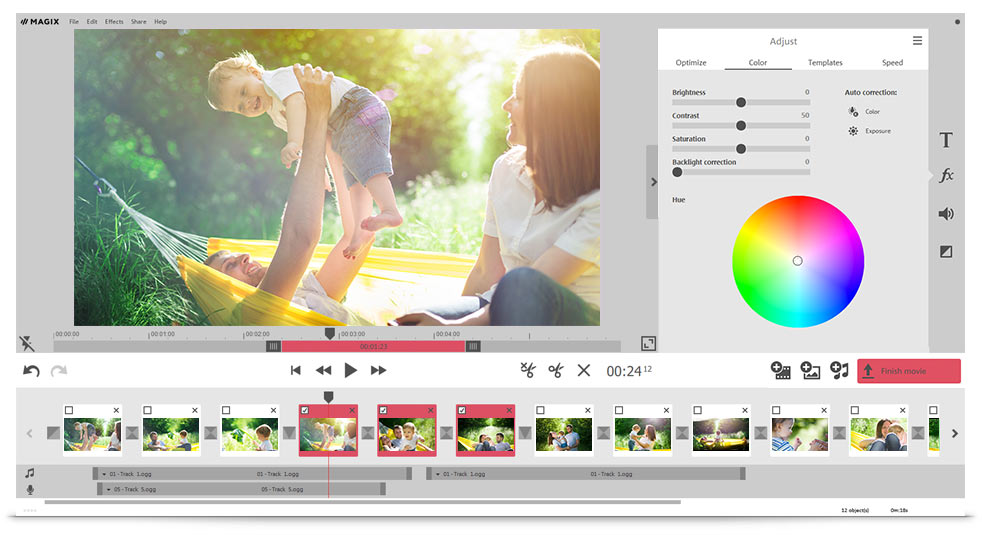 Let MAGIX save your VHS tapes
If you need to quickly and easily transfer VHS to DVD, MAGIX Rescue Your Videotapes is the solution. This all in one package provides everything you need, including hardware and great video editing software. MAGIX helps you bring all your VHS film treasures into the 21st century!