Included as part of this offer: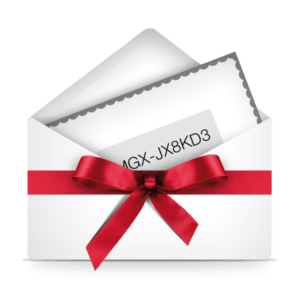 Store vouchers with a total value of
£30.00 / A$60.00
Customize your version of ACID Pro with brand new instruments, loops or samples.
After installing ACID Pro, simply select a Soundpool or instrument from the new In-App Store and redeem your coupon during the order process. That's all there is to it!
Note: The vouchers are not redeemable for 3rd party content.
colorFX Suite
(value: £74.99 / A$134.00)
Effects that make all the difference
colorFX Suite offers a wide palette for assertive sound coloration. Tape Machine combines the pulsating dynamics of analog hardware with the precision of virtual sound control. Bitcrusher takes the concept of digital distortion to a new level, delivering more parameters for more excitement. Tube Distortion gives sound a singing quality that ranges from from quiet and harmonic to fiery and crashing. With signal routing that can be filtered and modulated, colorFX can be used flexibly – as subtle emulsifiers for masters and grouped signals, or to create a distinctive texture for individual tracks.
What's new in ACID Pro 10?
ACID Pro 10 is better than ever, and comes packed with even more creative tools, instruments and effects plus the latest audio technology. Choose out of more than 100 000 thousand samples, loops and sounds in the new ACID Pro in-app store or play ACID like an instrument with the all-new version of the MIDI Playable Chopper. Explore the new world of ACID Pro!
ACID Morph Pads
Experiment with sound in a playful way
The new ACID Morph Pads offer endless possibilities for your sound design. Simply assign audio tracks, instruments or busses to the pad with just one click, morph sounds and effects with various modulations of FX targets, and experiment in a playful way. Smash through creative boundaries with a unique approach inspired by legendary hardware audio effects units.
CELEMONY MELODYNE 5 ESSENTIAL
Real-time audio editing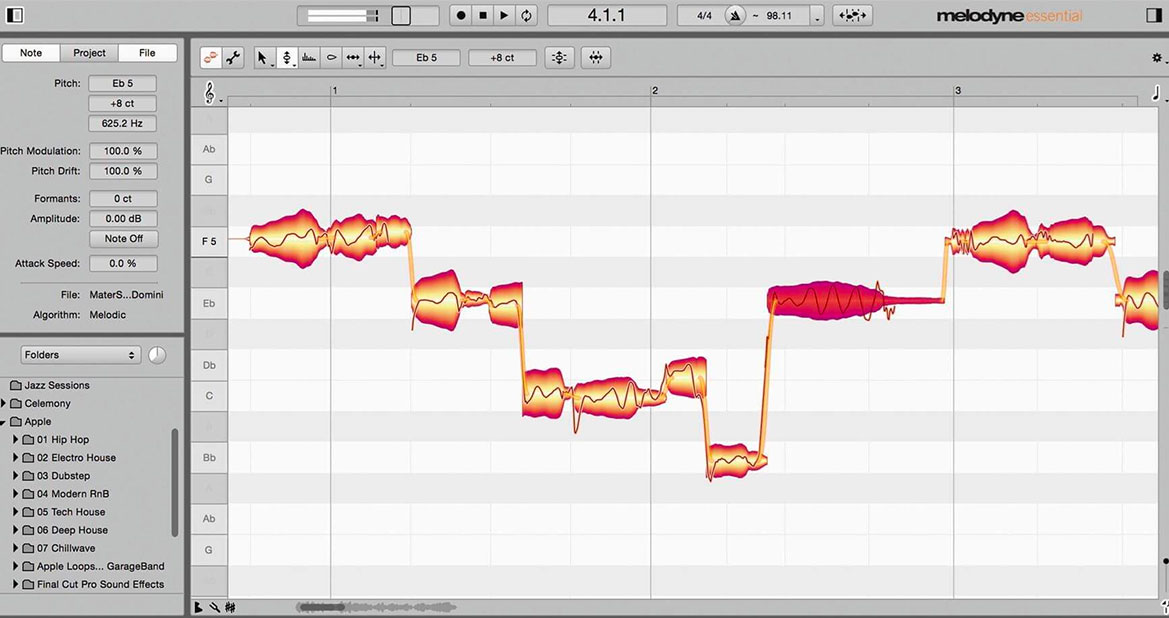 Melodyne 5 essential allows you to edit audio in real time with the highest possible sound quality. Touch notes directly and change parameters such as pitch or timing of vocal recordings and other samples as you wish. The new, fundamentally improved Melodic algorithm makes your vocal edits even better than before. Quickly edit notes to match the song using the Chord Track and create note-based fades in polyphonic recordings and samples with the unique Fade tool. Perfect, natural corrections at the touch of a button - with Melodyne 5 essential, you have complete control!
Catch the right wave.
Mix with ACID Pro.
NEW! Sidechaining
Whether used in EDM, techno, lo-fi or hip-hop, sidechaining has become an indispensable tool for contemporary music production. The new sidechaining feature in ACID Pro 10 enables you to make your kicks cut through more powerfully than ever before. The classic pumping effect is created by placing other instruments behind the power of the kick drum. Make basslines more effective, add volume to your remix and create real club vibes. Pump out your sounds and make the crowd go wild!
Sample. Chop. Arrange.
Quicker than ever with the revised MIDI Playable Chopper.

NEW! Transient detection in the MIDI Playable Chopper
Better than ever! The revised MIDI Playable Chopper in ACID Pro 10 lets you play extracted samples, ACIDized loops or your own recordings with any MIDI keyboard and is more intuitive and functional than ever.
Packed with the new time-saving Auto Slice function, the Chopper also features a brand-new transient detection feature for Automated Marker Placement.
Create music with new virtual instruments
ACID Pro 10 comes with four brand new virtual instruments:
1957 Wooden Clarinet
Children Choir
Soloist Collection
Handchimes, Bells and Glass
On top of these, you now also have access to all the classic basses and tearing leads you need for electronic music production.
All new features at a glance
NEW! Brainworx bx ACID Plug-in Package (exclusively in Suite) including
bx_oberhausen, bx_townhouse Bus Compressor, bx_rooMS, bx_delay 2500,
bx_cleansweep Pro
ACID Morph Pads
Celemony Melodyne 5 essential
Sidechaining
Transient detection in the MIDI Playable Chopper Remix Tool
New Instruments, effects and ACIDized loops worth over $1,000
Upgrade: ACID Pro 10
The complete remixing-package
Prices include VAT,
Download (shipping free)
ACID Pro 10 - where creativity meets inspiration. The DAW for all producers who demand the highest standards for their music productions.
Valid until January 30, 2022
50% discount
Only now for free in this offer:
✔ 2 vouchers á £15 (£30 value)
✔ colorFX Suite (£74.99 value)