ACID Pro 365
The creative DAW
ACID defined loop-based music production over 20 years and continues to innovate with ACID Pro, the creative DAW for every music producer. Behind its slick interface lies a powerful, 64-bit DAW that combines ACID's famous easy workflow with pro-level features, over $1,000 worth of new instruments and effects plus 9 GB of ACIDized loops.
---
Everything you need to fuel your creativity -
Out of the box.
16 incredible instruments: From virtual analogue synths and techno beats to classic pianos and rock drums
13 great effects: Enjoy the warmth of vintage compressors or the atmosphere of shimmering reverbs
9 GB of ACID loops and soundscapes catering for a wide variety of genres: From metal and Trap to EDM and hip hop
Exclusively in ACID Pro 365! Always up to date with the latest updates, upgrades, patches and new features
Exclusively in ACID Pro 365! Additional Vita Solo instruments: Vita Pop Brass and Orchestral Ensemble
Exclusively in ACID Pro 365! Additional analog audio tools: AM|MUNITION, AM|PULSE and AM|PHIBIA
The all-new ACID Pro.
Looks great. Is great.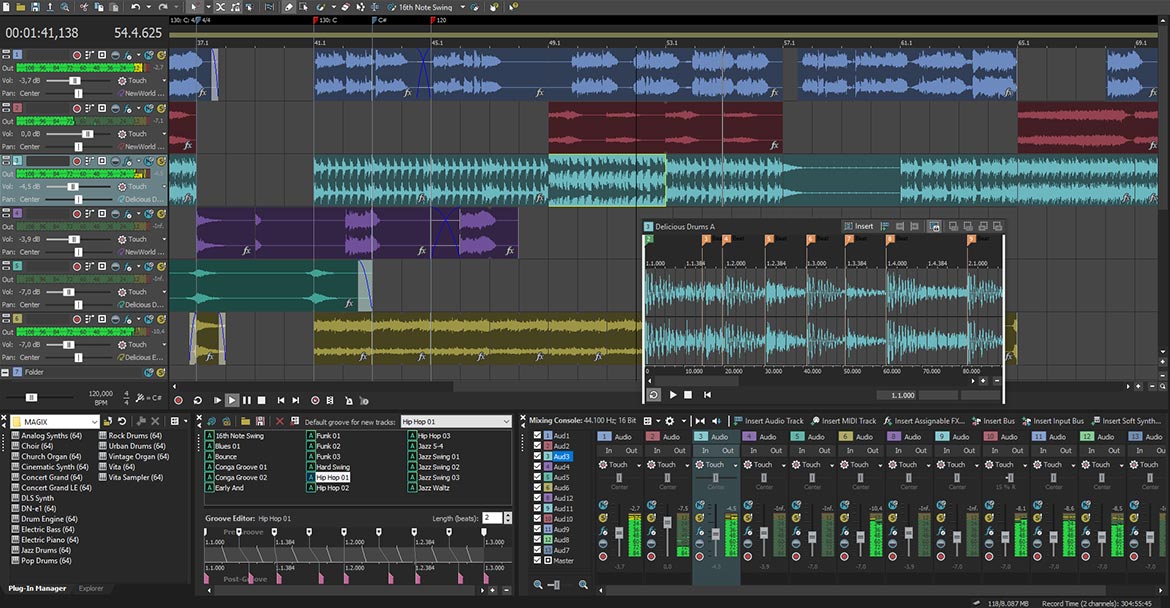 The Arranger
ACID Pro makes it very easy to create entire song arrangements in no time at all. It offers many creative tools for today's producers that can be accessed from the main Arranger area. It's easy to divide your project into logical sections and then order them on the timeline. Tracks can be easily organized by placing them into Track Folders and then use cluster editing to drag, pitch-shift, cut, copy and paste whole sections of an arrangement to complete your tunes with ease.
The Mixer
ACID Pro offers an incredibly flexible recording environment with a dedicated feature-rich mixer. It's easy to assign plug-in effects or work with external effects and devices. There are also an array of routing options like recording external audio utilizing ACID Pro's effects. You can also create complex submixes with bus-to-bus routing and monitor everything in real time. ACID Pro also handles surround mixing projects with a surround panner for precise control over channel positions.
Your Plug-in Manager
Within the Plug-in Manager, you can organize all of your DirectX and VST plug-ins – effects and instruments – and ReWire devices. You can assign effects to tracks and busses, synths, instruments, soft synth busses and rename and reorganize plug-ins. ACID Pro also offers several ways to view plug-ins within folders or within the Mixing Console and even lets you categorize instruments so you can target exactly the ones you need for speed and flexibility.
The Chopper
The Chopper is a flexible groove tool that slices an audio file and then lets you re-order, remix, change its groove and replay it. With the Chopper, you can quickly create incredible rhythmic variations of the original sample or impressive drum fills, stutters and DJ effects. Best of all, all chopped events will play in sync with your ACID Pro projects and you can even use special key commands to drop events from the Chopper onto the timeline.
Groove Pool
Use ACID Pro's Groove Pool to change the rhythmic feel of your audio file or song. Choose from a selection of different groove and styles and apply them to your music, or extract a groove from your favorite loop or song and then apply it to a new production.
Real-time pitch and tempo manipulation
ACID Pro is famous for its real-time pitch and tempo manipulation features. Change the tempo or key of an audio clip, track or entire song in an instant or set markers to edit the tempo or key on-the-fly at any defined position in the song. It's also easy to match the pitch and tempo of any ACID file you import to a track or entire song or even match the song pitch and key to an imported file.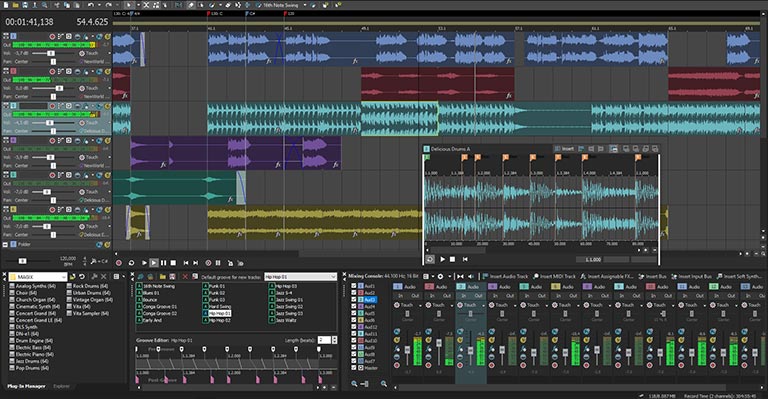 ACID: Bringing your music to life
Music creation with ACIDized loops
With a 20-year heritage, ACID defined loop-based music creation. ACID Pro adds more creative tools, instruments and effects to become THE creative DAW for a new generation of artists and musicians.
The ideal platform for your ideas
Experience unparalleled sequencing and loop-based music creation, more instruments and effects than ever but the same easy ACID workflow to create your musical dreams.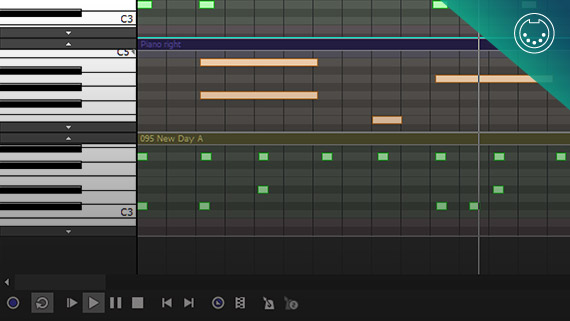 Comprehensive MIDI support
ACID Pro offers complete MIDI sequencing, real time MIDI processing, ultra-precise editing and full MIDI automation.
Remixing in ACID Pro
ACID Pro features unique tools like Beatmapper and Chopper to create impressive drum fills, stutters, and DJ effects for the ultimate remix experience.
New virtual instruments.
Make some noise.
ACID Pro boasts an incredible new range of plug-in instruments. These include a performance sampler, analog synth and 13 amazing Vita Solo instruments that produce everything from rock drums to an ultra-realistic grand piano.
Pop Drums
This is a fantastic beat-making tool and is ideal for many current genres of music. Play everything from huge trap beats to furious metal!
Concert Grand
An incredible, sampled concert grand piano which offers all the power and detail of an amazing instrument recorded in its natural environment.
Church Organ
This instrument stylishly recreates the emotional and dramatic sounds of an original organ and is suited to both classical and contemporary music.
Urban Drums
This drum instrument is perfect for dubstep and hip-hop grooves, and programming it is easy as it's based on easy-to-use hardware beat makers.
Electric Piano
Create a variety of vintage tones with all the organic character of the original instrument. Ideal for smokey jazz, melodic blues or funky riffs.
Rock Drums
The perfect instrument for providing more dynamic beats to your music – everything from grooves with a huge arena sound to clean studio drums.
Drum Engine
Drum Engine includes a range of preset sounds – from modern pop kits to groove box samples – so you can create beats over a wide variety of styles.
Choir
Create the complete sound of a choir including classic choral arrangements, male voices, crystal-clear female vocals and mixed-voice choirs.
Cinematic Synth
Take your sonics out of this world and produce everything from dreamy sequences to heavy basslines and atmospheres to soundtrack any film.
Analog Synths
Emulate the sounds of legendary hardware synthesizers! With its retro design and hands-on controls you'll be creating vintage tones in no time.
Vintage Organ
Take a trip back in time with an instrument that is focussed completely on vintage organ sounds, with plenty of hands-on controls to shape the sounds.
Electric Bass
Perfect for laid-back funk riffs, soul ballads or more current genres. It is elegantly-designed with a multitude of options for sound design.
Jazz Drums
Everything from the driving pulse of a classic jazz tune to a more abstract groove for an electronic-based track, and also great for more laid-back beats.
Vita 2
A sample player based on the Independence ROMpler. It reproduces a variety of real instruments with an on-board filter and effects for sonic customization.
Vita Sampler
A fantastic sampler that slices up any audio file and automatically assigns the samples to pads so that you can create new grooves and melodies.
DN-e1
A powerful but easy-to-use virtual analog synth which is capable of creating everything from classic vintage sounds to modern EDM soundscapes.
THE NEW PLUG-INS.
A POWERFUL ARSENAL FOR YOUR IDEAS.

eFX Gate
A flexible gate for noise reduction with a soft knee option and side-chain filter function for rhythmic ducking effects.

eFX Vocal Strip
A channel strip optimized for vocal or speech recording featuring a compressor, deEsser, gate, high-pass filter and tone shaping.

eFX Compressor
A classic compressor for leveling audio or adding punch. As well as standard controls it also features a soft clip function and advanced side-chain filter.

eFX Tremolo Pan
A classic modulating tremolo effect plug-in with parameters for rate, shape, and tremolo and tempo sync and panning options.

eFX Chorus Flanger
Add depth to your sound with a subtle chorus effect or more a dramatic flanging sound. It includes adjustable rate, depth, feedback and mix settings.

eFX deEsser
A dynamic plug-in that specializes in filtering out unwanted sibilants in speech and vocal recordings.

eFX Phaser
A classic phaser effect that adds movement to lead lines and more attitude to guitars. It features adjustable rate, depth, feedback and mix settings.

eFX Tubestage
An authentic analog tube amplifier simulation that offers a rounded and full-bodied sound. It features pre- and post-EQ and an oversampling mode.

eFX Limiter
An efficient dynamic plug-in for increasing the loudness of the audio signal and preventing clipping.

eFX Reverb
A straightforward plug-in for creating versatile reverb effects – from short to long reverberations – to add sparkle and atmosphere to your sound.

eFX Stereo Delay
A stereo delay to add interest to any track, this features individually adjustable delays for both channels, as well as a tempo sync feature.
eFX Gate
eFX Vocal Strip
eFX Compressor
eFX Tremolo Pan
eFX Chorus Flanger
eFX deEsser
eFX Phaser
eFX Tubestage
eFX Limiter
eFX Reverb
eFX Stereo Delay
essentialFX Suite
The new essentialFX Suite is a collection of 11 first-class plug-in effects suitable for all studio applications. Each of the effects uses high quality algorithms for a great sound and highly efficient operation. Clear controls for easy operation combined with low resource consumption and high-quality output make it the perfect suite of studio tools.

Vandal SE
A powerful guitar and bass effects rack that models stomp boxes, guitar amps and speakers. It's a complete guitar effect signal chain, in software.
Exclusively in ACID Pro 365
Vita Pop Brass
Vita Pop Brass Pop Brass will find a home in all genres of music: Smooth funk, orchestral arrangements, tight Latino rhythms and modern R&B. It is the ideal instrument for both elaborate productions and creative jam sessions.
Orchestral Ensemble
An instrument that focuses on the ensembles within a symphonic orchestra. It sounds incredibly authentic but is also very easy to use and ideal for everything from dramatic brass staccatos to gentle string legato.
Exclusive effect plug-in
Analogue Modelling Suite
Another exclusive addition for ACID Pro 365 users is Analogue Modelling Suite. It has four classic plug-in effects: the AM|MUNITION compressor/limiter, the AM|PULSE transient modeler, AM|PHIBIA tube amplifier/channel strip and the AM|TRACK compressor/tape simulator.

---
Music making made easy: ACID Pro Tips & Tricks
Learn more about:
INTRODUCTION
PICK'N'PAINT (from min. 01:25)
COMPOSING (from min. 03:57)
CHOPPER (from min. 06:06)
GROOVES (from min. 09:02)
SOFTWARE INSTRUMENTS (from min. 10:55)
---
Don't take our word for it.
Artists on ACID Pro.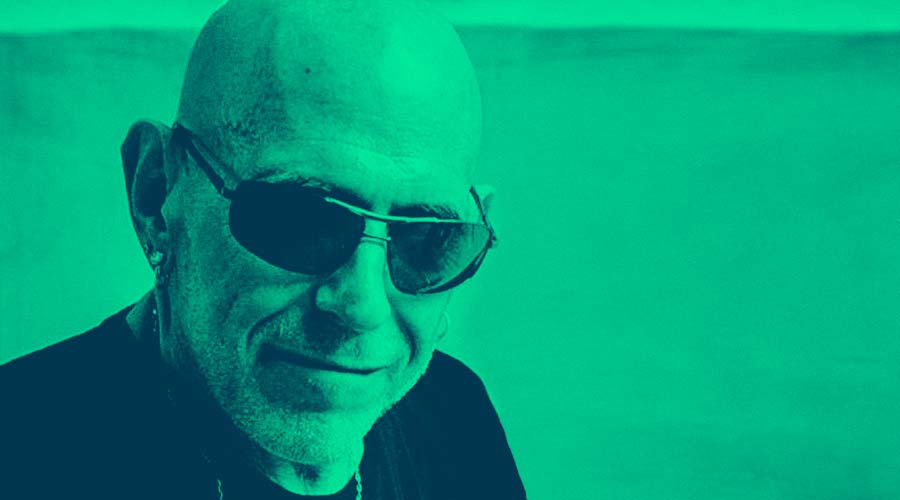 "Using ACID makes me feel like a master chef setting up all his ingredients for an incredible meal. I assemble any loops, sounds, dialogue or FX in there, make my pitch adjustments, cut up and edit beats, and instantly hear how everything fits together. I then export all of that into my main DAW. I am not exaggerating when I say I cannot do what I do nearly as well without ACID. It is literally my 'musical lifeline'!"
Ted Perlman
Grammy rewarded Producer, Songwriter, Musician and Arranger
References
Burt Bacharach (At This Time; Grammy Winner), Dr. Dre, Bob Dylan, Elton John, Whitney Houston, Diana Ross | NBC, CBS, FOX | Jingles for McDonald's, Coca Cola, Burger King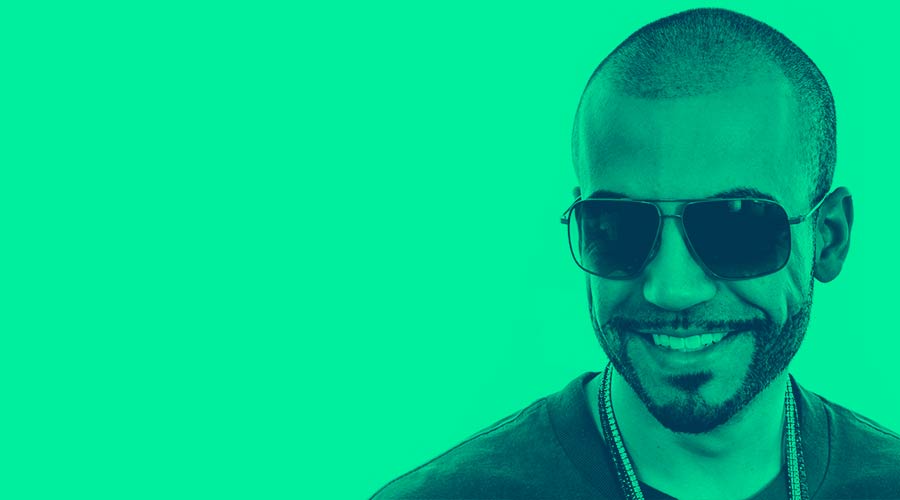 "I've used the ACID program as my main DAW for all of my major records. I'm addicted to the quick workflow, one-key instant pitch shifting and its surgical slicing abilities. Now that ACID 8 is out, I can load up more virtual instruments and plug-ins than ever."
DJ Pain 1
Producer and DJ
References
50 Cent, Public Enemy, Ludacris, Jeezy, Tech N9ne, 2Chainz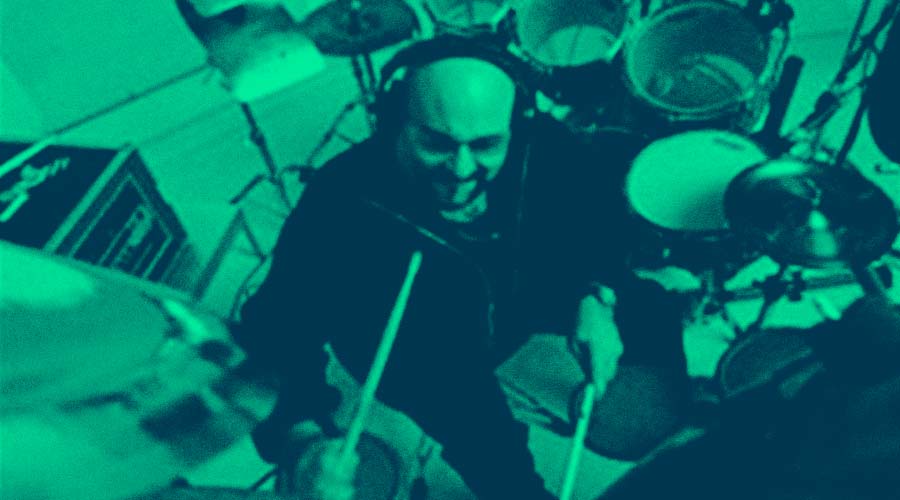 "Producing great tracks quickly and efficiently is key in this business. ACID software helps me achieve my goals without sacrificing creativity."
Tony Verderosa
References
John Petrucci (Dream Theater), Joe Perry (Aerosmith), Katy Perry, Jessica Simpson | Mars (Twix)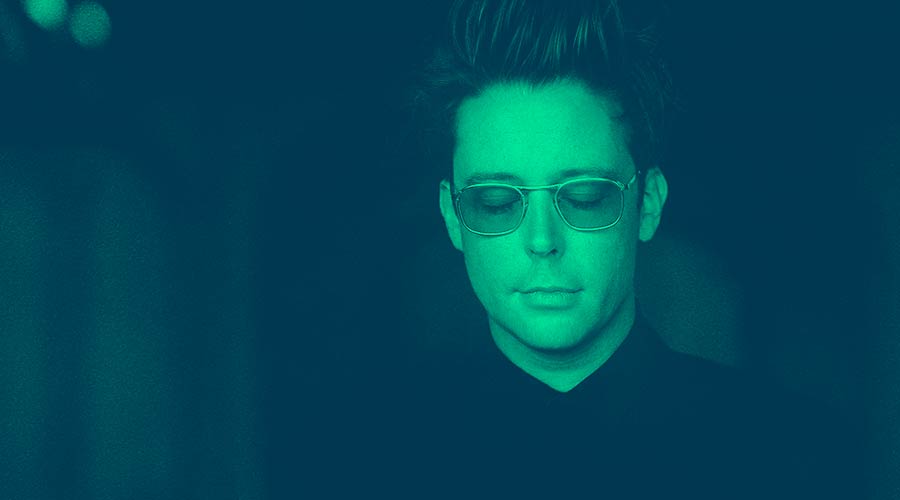 "ACID Pro was my creative weapon of choice for Blade Runner 2049, and in 2018 I received an Oscar nomination for my work on the film. It lets me work so fast. Both cutting and layering audio clips and creating MIDI is a faster, more simplified workflow than any other DAW. Yet it has all the features I need, whether composing or sound designing."
Theo Green
Oscar nominated Sound Designer and Film Composer
References
Blade Runner 2049 (Oscar nominated for Best Sound Editing), The Gambler, House at the End of the Street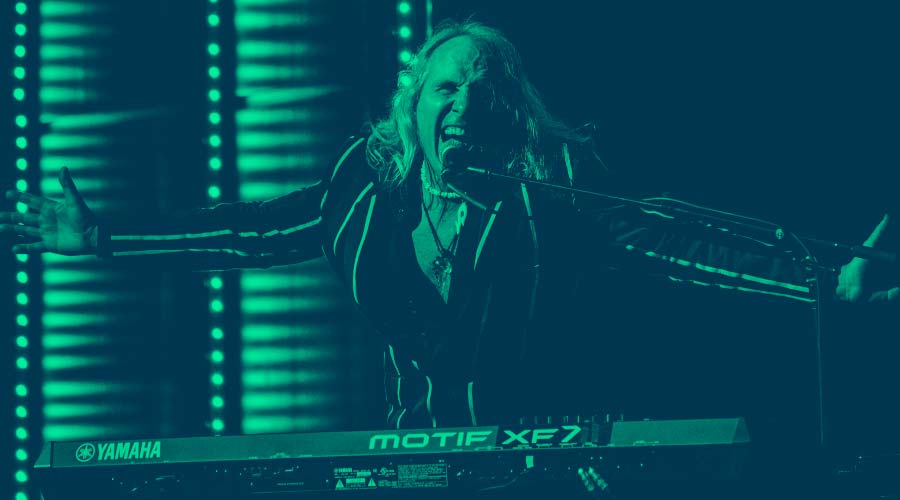 "In just the first 3 days of working with the new ACID PRO 8 on the forth-coming Waterboys album, I am crazy thrilled to proclaim the new DAW interface, flexible routing and in-line editing combined with the new Stellar FX and Synth plugins and updated graphics. Overall the 64-Bit sonic quality makes ACID PRO 8 right out of the box a FIVE STAR SMASH HIT!"
Brother Paul Brown
Grammy nominated Producer, Engineer and Keyboardist
References
The Waterboys, Al Green, Bobby Rush (Down in Louisana; Grammy Nominated), Mike Farris, Ann Peebles, Jimi Jamison (Survivor)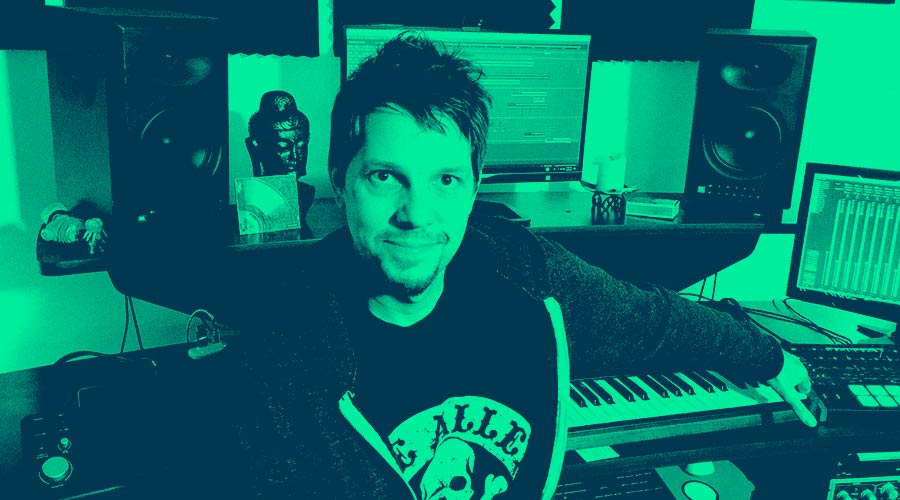 "When I first saw ACID 1.0 my jaw dropped. I've been an ACID Pro user since the beginning as well as a loops for ACID producer. ACID makes chopping up and mixing audio seem like magic. It's fast, intuitive, and inspiring."
Jason Donnelly (DJ Puzzle)
DJ, Producer, Composer, Loop Producer and APM music contributor
References
ACID Loop Collection, APM music library | Music in: Tom Clancy's The Division (Ubisoft), Master Of None (Netflix), Parts Unknown (CNN), Comedy Bang Bang (IFC), and Catfish (MTV)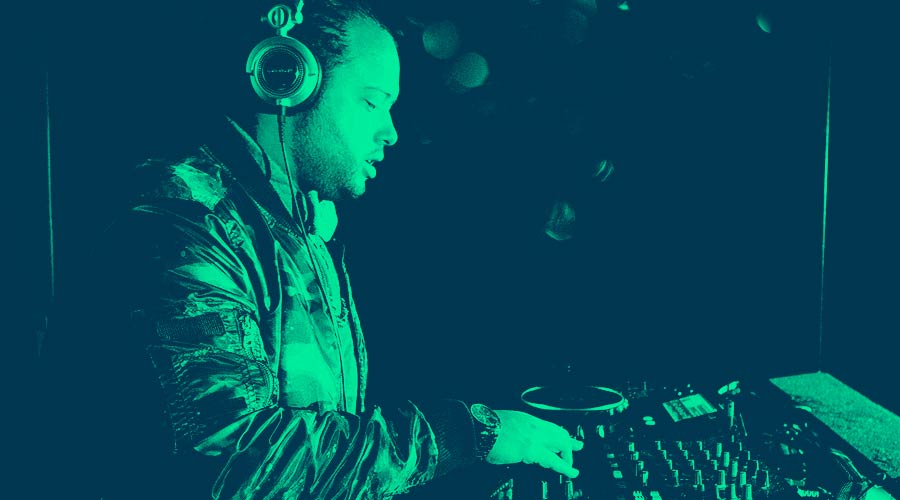 "What I loved about ACID Pro was how it's workflow was so quick especially when using stems/samples/loops which allowed me to remix songs quickly for other artists. The new ACID Pro 8 follows suit plus with its new 64-Bit processing everything is much faster and has cut my production time almost in half!"
The Hi-Yahs
Producer, Composer, Audio Engineer and DJ
References
Waka Flocka, Lil Jon (Remix; Bend Ova feat. Tyga), Gorilla Zoe | Music for: Taco Bell, Lexus and MGM Resorts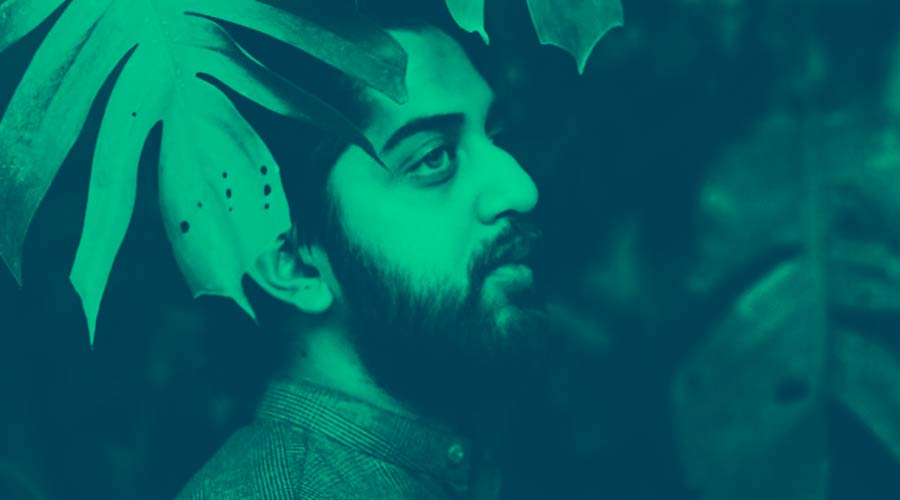 "The first time I tried ACID Pro 2, it became the only tool for my production because of its simplicity and easy to use interface.
I truly believe ACID Pro 8 is the most powerful DAW that MAGIX has created. The new look with the 64-Bit interface gives my work more flexibility. Every day I discover something new in this software which helps me concentrate my love for music."
Talal Qureshi
Producer, Singer and Songwriter
References
Diplo, Bun B, Elliphant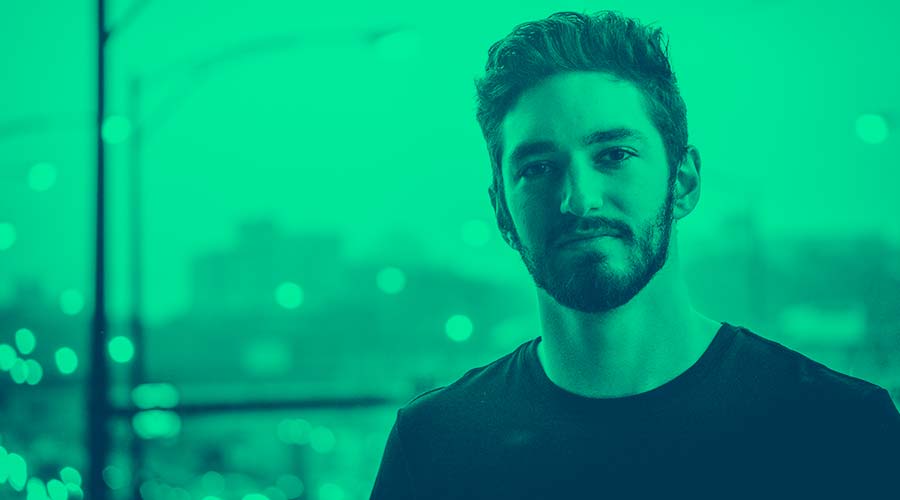 "It's impressive how a DAW this powerful feels so lightweight. Complex projects open and close nearly instant and the new UI is snappy and responsive. The dark UI is easy on the eyes but keeps the classic ACID look old fans of the software have grown to love. Version 8 has the most comprehensive sound and effects package bundled with ACID Pro to date. Finally being able to use all of my 64 bit plugins in ACID is a dream come true."
Mac Melto
Producer, Composer and Viacom Library Contributor
References
SONY/ATV, Viacom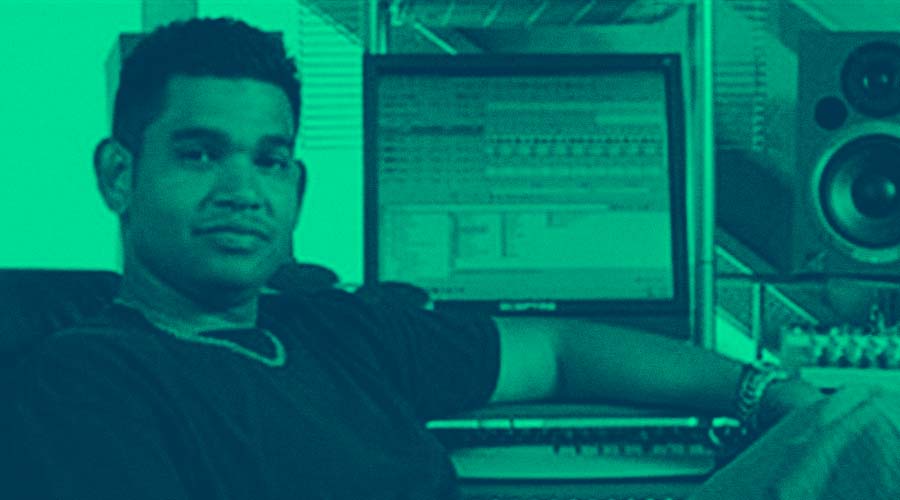 "The projects that would normally take me two-three hours to create a sound, or a plug-in feature in Pro Tools, would take me 15-20 minutes in ACID."
Rod Carillo
Producer and Remixer
References
Donna Summer (Remix; I'm A Fire), Paulina Rubio (Remix; Heat Of The Night), Cole Plante (Remix; Teardrops)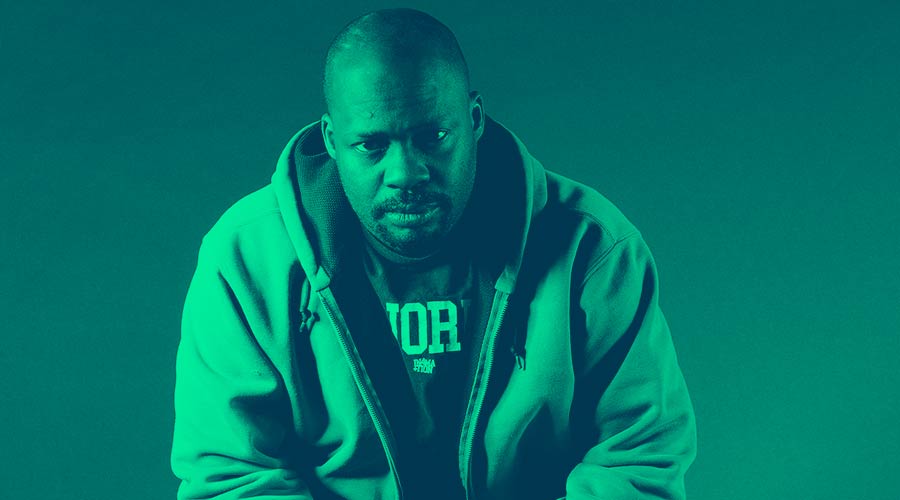 "The moment I was introduced to ACID Pro everything changed. It was the first DAW that made it super easy for sequencing, to create and manipulate loop-based content. No longer did I have to fight for studio time because now I could work from home and get amazing results fast. (...) More than 20 years later, I've yet to find another program that has the same power and versatility as ACID Pro. The latest version of ACID Pro 8 picks up where ACID Pro 7 leaves off, providing more stability, plug-in support and a sleeker look that's easier on the eyes."
Curtis Atchison
Producer, DJ and Remixer
References
Viacom library (Jersey Shore, MTV Show)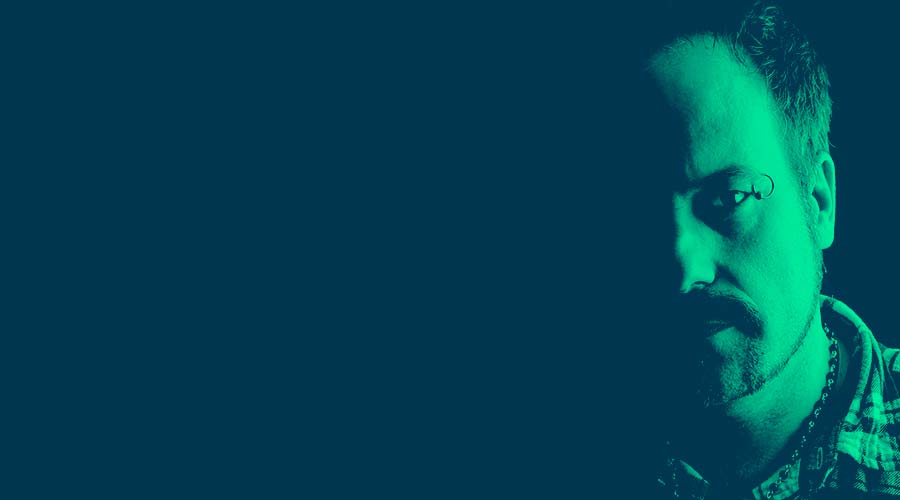 "I've been using ACID Pro since forever and the new ACID Pro 8 is a real game changer. I've tried many DAWs, but ACID Pro always works best for me. It's fast, easy to use and have all you want in a DAW. Soon to release my second album made 100% in ACID Pro just as my first album and all my remixes!"
Moist
Producer, Remixer & Art Director
References
Pet Shop Boys (Remix; Vocal), Imogen Heap (Remix; Run-Time), Erasure (Remix; Sacred, I Lose Myself)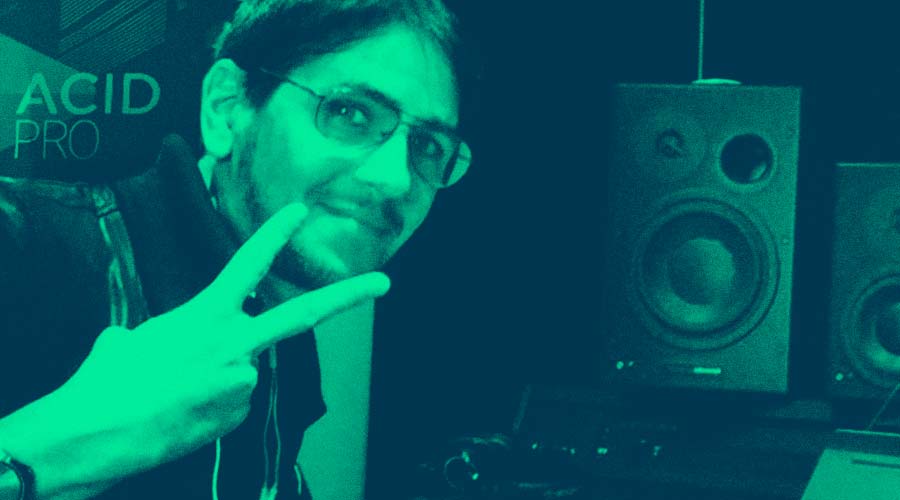 "I've tried for years to get my head around the Top DAWs on the market — and despite their innovative concepts, nothing gets close to ACID Pro when it comes to workflow, ease of use and mind-to-music process. You won't open the user manual once because it just makes sense, which is why it truly deserves to be called The Creative DAW."
Zacchino
Producer and Composer
References
Justin Timberlake (Remix, Filthy), Basement Jaxx (Remix, Scars) | Night At The Museum, Real Like A Dream | Victoria Secret, EA Sports NBA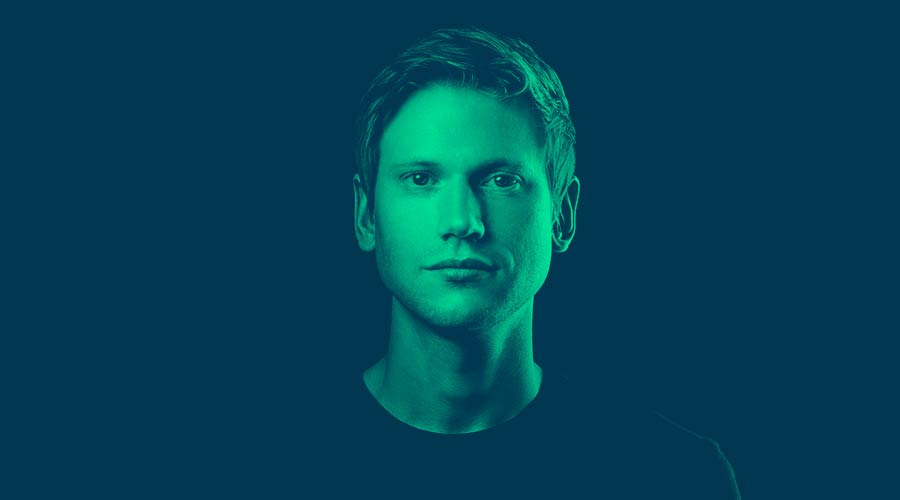 "ACID was the first DAW I ever touched and I was hooked immediately. It's still today a very useful tool with its quick and smooth loop functionality. ACID Pro is my go-to tool for studio mixes and CD compilations."
Bjorn Akesson
Trance Producer and DJ
References
Aly & Fila, Sied van Riel, Sean Tyas, Betsie Larkin, Dennis Sheperd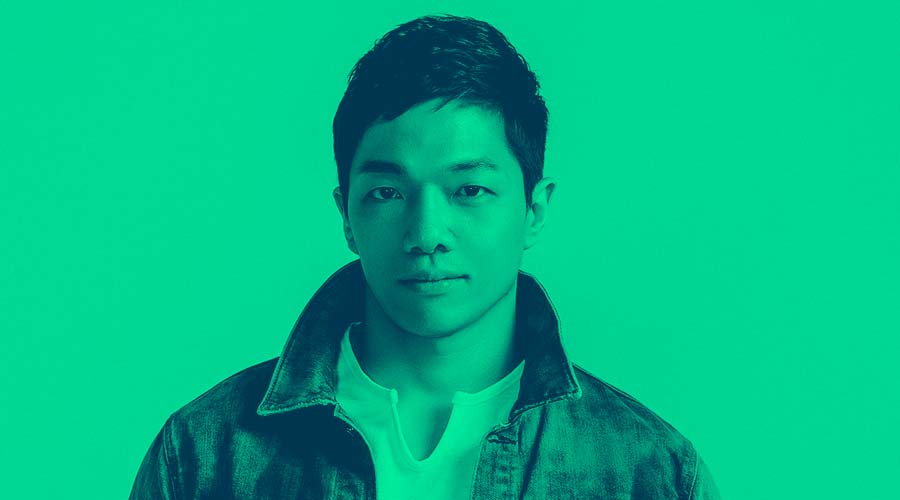 "ACID Pro has an optimized workflow for making dance music, and an excellent editing capability for recording & remixing.
Thanks to the happy update by MAGIX, I'm making my new songs in the 64-Bit environment. It gives me more power, therefore even making the most complex projects possible. And the huge number of new built-in plugins are very useful for me. More people should know about this great DAW! I love it!"
AKADU
K-Pop and J-Pop Composer, Producer
References
GOT7, BTOB, UP10TION, Lee Seung Chul
---
All MAGIX programs are developed with user-friendliness in mind so that all the basic features run smoothly and can be fully controlled, even on low-performance computers.
Some advanced program features demand more of your computer's processing power. To get the most from these features, your system should at least meet the recommended requirements.
The technical data for your computer can be found in the control panel of your operating system.
You require a 32- or 64-bit version of one the following operating systems: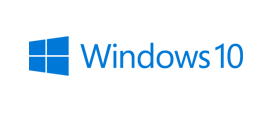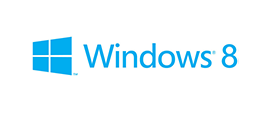 (only ACID Pro & ACID Pro 365)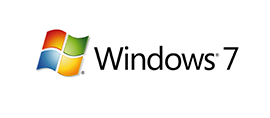 (only ACID Pro & ACID Pro 365)
Minimum system requirements
Processor: 1 GHz (multicore or multiprocessor recommended)
RAM: 1 GB (8 GB recommended)
Graphics card: Onboard, min. resolution 1024 x 768
Sound card: Onboard
Hard drive space: 500 MB for program installation, 12 GB for included instruments and loops
Program languages: Deutsch, English, Español, Français
An Internet connection is required for program registration, validation and individual program features as well as one-time registration.
File formats
Audio
| | | |
| --- | --- | --- |
| | Import | Export |
| AA3 | | |
| AIFF | | |
| FLAC | | |
| MP3 | | |
| OGG | | |
| PCA | | |
| SND | | |
| W64 | | |
| WAV | | |
| WMA | | |
Image
| | | |
| --- | --- | --- |
| | Import | Export |
| GIF | | |
| JPEG | | |
| PNG | | |
| BMP | | |
Other
| | | |
| --- | --- | --- |
| | Import | Export |
| ACD | | |
| ACD-ZIP | | |
| GROOVE | | |
| MID | | |
| SMF | | |
| RMI | | |
| CDA | | |
| SFA | | |
---
THE CREATIVE DAW.
ACID PRO 365 IS NOW ONLY $1.00 per MONTH
ACID Pro 365 is your subscription for innovative loop-based music production. Experience all the features of ACID Pro, like the new 64-bit engine perfect for large complex projects, the array of instruments and numerous effect plug-ins – all for only $1 for 3 months (that's just $0.34/month!). Once your first 3 months are complete, you can continue your subscription at only $9.99/month (that's just $29.97 for another 3 months).