The new SOUND FORGE Audio Studio 12


On May 15th, we reanimated SOUND FORGE products and with the release of the Pro Mac 3 version gave the official starting shot for future releases in the product family.
It is now our pleasure to announce the next milestone and to present to you the new SOUND FORGE Audio Studio 12, now available for Windows.
With SOUND FORGE Audio Studio 12, you will experience a virtual workstation for audio editing, restoration, mastering, and recording. In effect, the perfect expansion for studio as well as post-production with the professional tool capable of finalizing your project in a few steps.
We would like to introduce you now to the new features awaiting you in the latest version!
64-Bit-Support
SOUND FORGE Audio Studio 12 is now running in perfect alignment with your 64-bit operating system. This will bring you more more processing power, and allow you to implement the necessary steps in your workflow faster.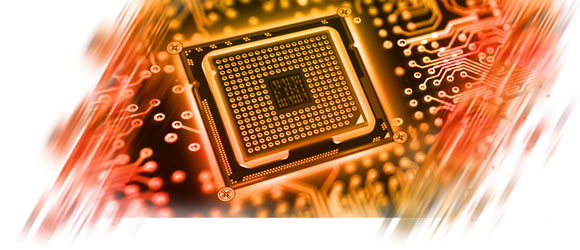 Accurate Meters
The newly redesigned meters give you accurate, real-time feedback on audio levels. The new Visualization window presents several views to analyze and track audio output including Peak Meter, Oscilloscope, Phase Oscilloscope, Correlation Meter, Direction Meter, Spectroscope, Spectrogram, Bit Meter and Tuner. You can also customize and save the layout of the Visualization Window to suit your personal workflow. An overview of all Visualization windows is available here.



Ozone Elements by iZotope
With this mastering plug-in by iZotope, you're perfectly prepared for radio and streaming. Ozone Elements lets you create powerful and clear audio masters and offers a wide range of presets. They are suited to different genres and deliver an impressive sound.
New, non-destructive editing functions
One advancement, of which we are very proud, are the new options for non-destructive editing. With these, you will also be able to make changes and adjustments after adding cuts and crossfades, which offers you even more flexibility. These functions include the new Slice Editing and Soft Cut features.
Slice Editing (image left) lets you customize and move edits that you have already made, any time you want. You can achieve smooth transitions with Soft Cut (image right). You can define this as you wish in advance, for example to avoid pops and clicks.
Spectral Cleaning
With this practical tool, you can identify interfering frequencies like coughing or moving chairs using a color coded pitch representation. You can then mark and remove the unwanted background noises. Spectral Cleaning analyzes the material that has been removed and replaces this with synthetic waveforms.
Pitch Correction
With the Elastic Audio Editor, you can tune your vocals to a pitch-perfect performance without affecting the length of the recording. Additionally, you are able to set up Pitch Automation to achieve your desired results.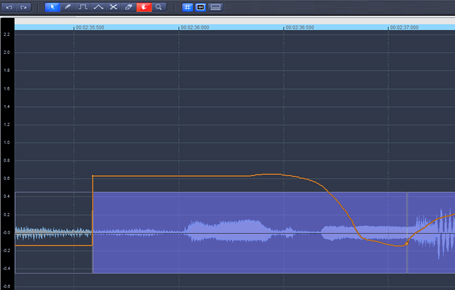 Updated Audio Effects
We have revamped all of the 20 integrated audio effects and brought them up to date. Among these, you'll find the DeClicker/DeCrackler, DeHisser, DeNoiser, DeClipper, and DeEsser. At this point, we'd like to show you our before and after examples, to give you a good idea of everything that you can do with these tools. Here you can listen to them!
Additional new features
If you want to find out more about what the new SOUND FORGE Audio Studio 12 is capable of, you can visit the product page, where you can find out more about the optimized recording dialog, improving video sound and CD masters.
If SOUND FORGE Audio Studio 12 sounds like something for you, then you should try out the trial version!