The effects featured in Samplitude Pro X3 are high quality, reliable and impressive tools ideal for the mastering process. Effects such as the Brickwall Limiter, sMax11, Multiband Enhancer, EQ116 or the Analog Modelling Suite, as well as proven dynamic effects were developed and optimized for mastering purposes. All effects in Samplitude Pro X3 can be used in objects, in tracks and in the master channel.
DDP export
In addition to physical mastering, you can create a digital DDP master for transferring your master to the pressing plant. Your finished, high-quality master is resistant to generation loss and ready for archiving thanks to duplication.
Encoder preview
Preview to check for compression artifacts or loss of highs and adjust parameters or sections of the mix to remedy them. The encoder plug-in enables you to fulfil all requirements for export, for instance "Mastered for iTunes" requirements.
Phase Linear EQ
This 6-band EQ works with oversampling or phase linear modes, proving its proficiency in mixing as well as in mastering. Due to the linear process, no disruptive phase shifts occur when mastering songs that have already been mixed.
Of course, the equalizer contains various presets and offers an option for A-B comparisons. This allows you to compare different settings in real time.
Multiband Enhancer
This enhancer or Aural Exciter adds high frequency elements to a signal. The resulting sound is a lot more transparent and can be easily localized in stereo.
The enhancer can also help you freshen up musty audio from digitized vinyl records or from MP3 files.
sMax11 brickwall limiter
Take your mix to the limit. Select how aggressive limiting should be with a variety of modes.
Use gain in, out and release faders to adjust parameters for your track's genre in order to achieve optimal results.
Exclusive in the Suite!
True Peak Limiter for sMax11
Samplitude Pro X3 exclusive! Inter-sample peaks are now incorporated into the limiting of the signal. The reconstructing audio material at the analog output does not cause clipping or distortion.
Mastering & authoring
Samplitude Pro X3 allows you to add indices and CD text to CD projects according to the Red Book standard and burn them directly from the arrangement in any kind of blank format (+R/-R/+RW/-RW). Audio files can be burned in uncompressed form (linear PCM), as an audio CD or in compressed form, e.g. as MP3, AAC, OGG or FLAC format as a data CD/DVD.
In addition, CD projects can be exported in stereo or Surround format as DVD audio, which makes it possible to burn high definition stereo and Surround projects directly from the multi-track arrangement. The project does not have to be exported first.
MAGIX Xtreme Print Studio
To accompany the mastering process in a project, you can export the tracks contained, as well as their times and track description in a TOC overview.
You can also transfer this data directly to the MAGIX Xtreme Print Studio, where items such as covers, inlays and labels for the master can be created and printed.
From stereo width visualization to a detailed representation of the frequency spectra at the object level: Samplitude Pro X3 offers various tools for sound analysis.
Comparisonics
The comparisonics waveform display presents different frequencies in waveform of various colors. A waveform in Samplitude Pro X3 no longer just provides you with information about the volume, but also about the height of the relevant frequencies. Low frequencies are shown in dark tones, the mid region in green and blue tones and high frequencies in red. This allows you to know with a simple glance how a waveform sounds and subsequently select and edit specific areas, greatly simplifying recording and mixing.
Metering Cockpit
Samplitude Pro X3 includes a variety of precision meters and analyzers for optimal support during production and the mastering process. Select visualizations such as bit meter, tuner spectrogram or mono compatibility tool and set up your own private "cockpit" to more deeply examine frequencies or the stereo and Surround distribution. You can choose between different visualizations layouts and save them for later use.
Frequency analysis
Analyze volume and frequency distribution in the spectrum over time using tools for frequency analysis such as the spectroscope or spectrogram. The surround meter lets you view amplitude in the direction of the speaker.
L/R analysis
Measure the relationship of the individual channels with the L/R analysis tools. The phase oscilloscope shows interferences in the form of curves (Lissajous curve), while the correlation gauge provides information about the mono compatibility for your mix. In addition, you can recognize shifts in the mix to one of the two stereo channels with the help of the direction meter.
Tuner
The tuner allows you to easily check the pitch of your string instruments before you start recording. Simply pluck a string in front of the microphone.
Bit meter
The bit meter not only indicates with which bit rate the signal being played is calculated in Samplitude Pro X3, but also which maximum processing rate is possible.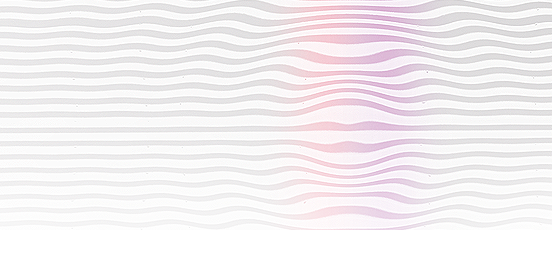 Samplitude Pro X3
Independence Sampler with a 12 GB database
Vandal Special Edition
20 virtual instruments
ARA VST extension
Melodyne essential
New mixer layouts
Zynaptiq Orange Vocoder ME
Birdline Platinum Pack V.6.0
Buy now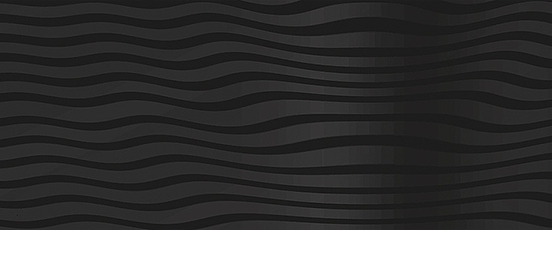 Samplitude Pro X3 Suite
SOUND FORGE Pro 11 full version
Independence Sampler with a 70 GB database
Vandal full version
24 virtual instruments
Analogue Modelling Suite Plus
Cleaning & Restoration Suite
Loudness Metering EBU R128/ITU-R BS.1771
True Peak Limiter
Encoder preview (AAC, MP3)
DDP export
Birdline Platinum Pack V.6.0
Regularly € 998,00
€ 599,00
Buy now