All Features in
Page & Layout Designer 11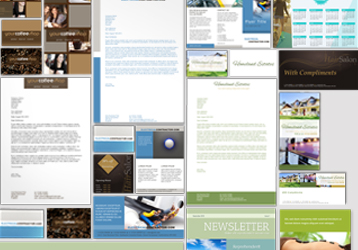 Choose from a range of completely customizable design template sets for various industries and occasions.
A set consists of templates for flyers, business cards, and stationary in the same design to give everything a cohesive look.
Advanced options for text layout
Text can be formatted just like in a regular text editing program.
Customize line height and line spacing, for example, or let the text flow along shapes or run over several pages.
Larger selection of fonts
In addition, there are many fonts available from the Google Fonts library for finding the perfect font for your business.
Uniquely designed bullet points
Spice up text with your family crest, company logo, or other graphics. Transform long, tedious lists into eye-catching displays.
Spell check
Find and correct any mistakes quickly and easily with the integrated spell checker.
Text flows around shapes and images
The "Flowing Text" feature simplifies the process of designing documents. Just place the elements and images anywhere you want and the text automatically flows around the object.
This also makes it quick and easy to create round text flows that are otherwise time-consuming and complicated.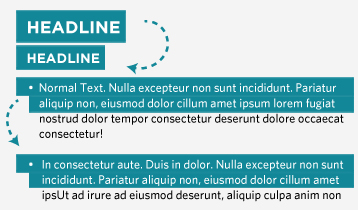 Format text quickly
Set up a specific format for headers or text blocks or use the text styles.
This format can easily be applied to other text areas, allowing you to create a document with a uniform appearance.
Intuitive page layout
You will always see your layouts as they will be printed. Customize text, images, and graphics directly in the program. You can position all items by clicking and dragging.
You thereby also work on repeated enlarging and reducing without loss (non destructive).
Quickly arrange objects
Dynamic "Snap lines" show you the corner points of existing objects and the center of the page when placing your content.
You can magnetically dock items to these lines and then align them with pixel precision.
Automatically replicate elements
You can select all items, such as texts, images, and graphics, as live object copies. These items will then be repeated in the same position on all pages.
Changes to a copy of the object will be automatically implemented to all other objects. This allows you to create multi-page documents quickly.
Image optimization, illustration & graphic design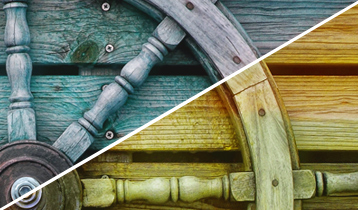 Quick image optimization
The integrated image editing feature allows you to get the best out of your photos quickly and easily. Optimize brightness, contrast, and color with just a couple of clicks.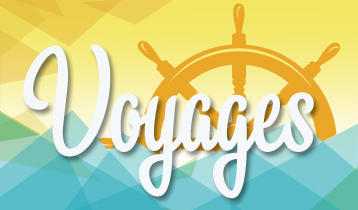 Graphics tools
You can easily create impressive logos, illustrations, decorative elements, etc. for your designs with the tools for shadows, transparency effects, and gradients.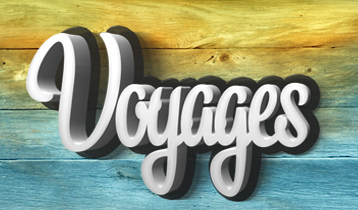 3D Design
Turn text, shapes, graphics, and photos into impressive 3D objects with the world's fastest 3D tool, including natural light reflexes, shadows and lots of detailed options.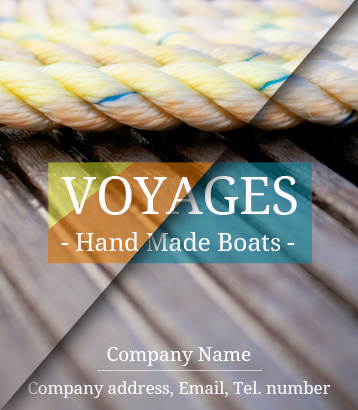 Intelligent coloration
Want your flyer to be entirely blue, or maybe green? Just try it out! Change the color of entire documents in just a few clicks with the help of fill colors and linked colors.
You can even change the color of images via drag & drop.
Smart Shapes
Creating your own graphics is now even easier than before. The new Smart Shapes can be easily edited with special handles.
This way you can edit the thickness and curvature of an arrow or the form of a speech bubble.
Professional workflow & high-quality output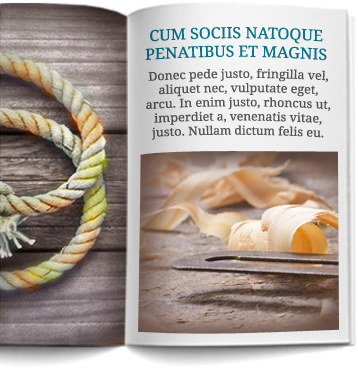 Color systems for professional printing
Want to assign exact print colors? Then you can use the CMYK, HSV, or Pantone color systems for professional printing.
These ensure that you get the exact colors you want.
Data exchange with PDF/X support
Use standardized PDF/X files to accurately send your files to the print shop.
Texts, images, and colors will then be printed exactly the way they looked on your computer.
Better overview with the Page and Layer Gallery
The Page and Layer Gallery is the central location for managing your projects.
Now you can select pages or layers and move, copy, cut, or integrate them in other projects.
Import all your contents
Xara Page & Layout Designer 11 supports all relevant formats that you may need.
For example, simply import your Word document, your photos, and even raw data formats directly from your camera.
Xara Page & Layout Designer 11
Design your own business cards, flyers, brochures, calendars, etc.
Xara Page & Layout Designer 11
Design your own business cards, flyers, brochures, calendars, etc.
Xara Page & Layout Designer 11 combines all the tools needed to create business cards, calendars and more in one high-performance layout program (DTP program).
What is Xara
Page & Layout Designer?
Is there a free trial version of
Xara Page & Layout Designer?
Yes, a free 30-day trial version of Xara Page & Layout Designer is available. Just go the free-download section and get started.