Comentários de artistas sobre o SOUND FORGE Pro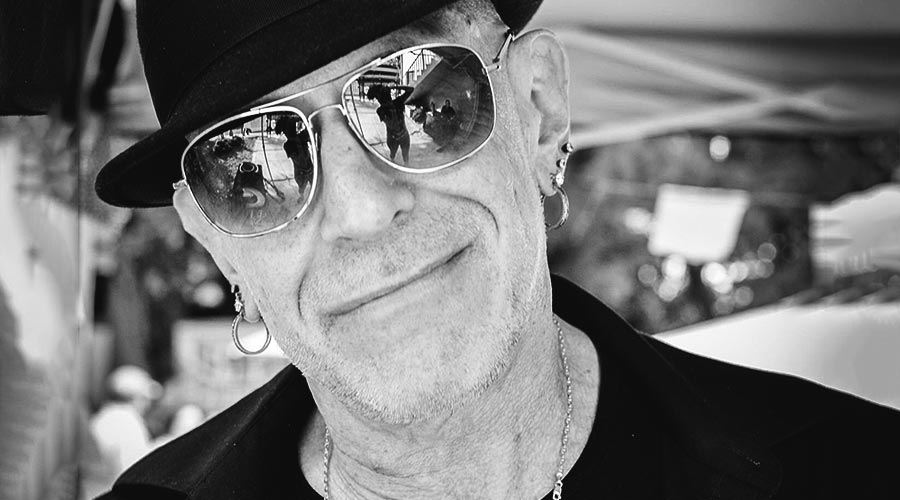 "I've used SOUND FORGE since the mid 1990's. Mastered and edited many great records, movie soundtracks, etc. It's an amazing user-friendly software that can travel with you on your career journey no matter how high it takes you. Using Ozone 8, Wave Hammer, and the graphic EQ in the new SOUND FORGE Pro 12, I was able to create a great sounding master. You don't have to own all these expensive 3rd party plugins to get an expensive sound. The plugins included in SOUND FORGE Pro 12 can get you that million dollar sound without having to spend a million dollars! I love this program. It "feels" beautiful!"
Ted Perlman
Vencedor de um Grammy como produtor, compositor, músico e arranjador
Referências
Burt Bacharach (vencedor de um Grammy com At This Time), Dr. Dre, Bob Dylan, Elton John, Whitney Houston e Diana Ross | NBC, CBS e FOX | Jingles para o McDonald's, a Coca Cola e o Burger King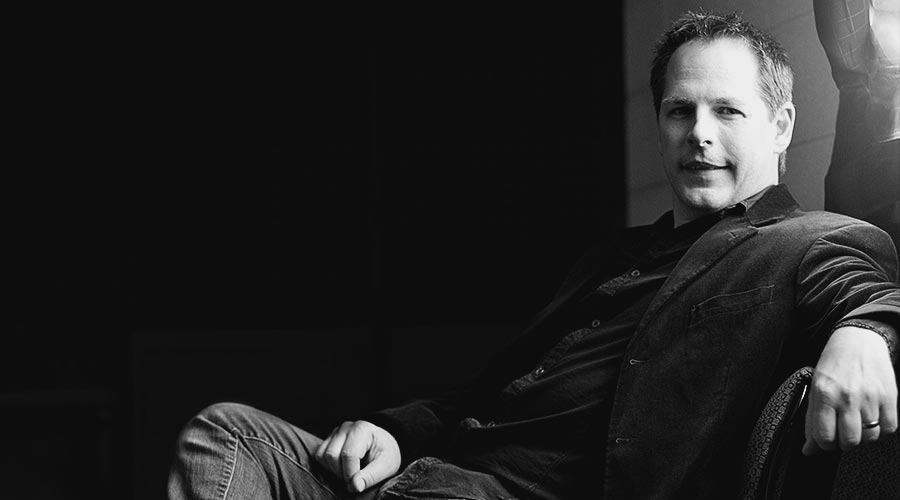 "After 25 years in the music industry, I've seen a lot of changes. One thing that hasn't changed is my ability to rely on SOUND FORGE as my main mastering program. It has everything I need to ensure great sounding audio. With various audio formats being used, the POW-r dithering insures that I get the best quality possible. It's absolutely incredible."
Anthony Casuccio
Engenheiro de masterização indicado ao Grammy
Referências
Cypress Hill, NAS, Sarah Schuster Ericsson (indicado ao Grammy por Night Breeze) e Kenneth Bolton (indicado ao Grammy por A Pianist Journey)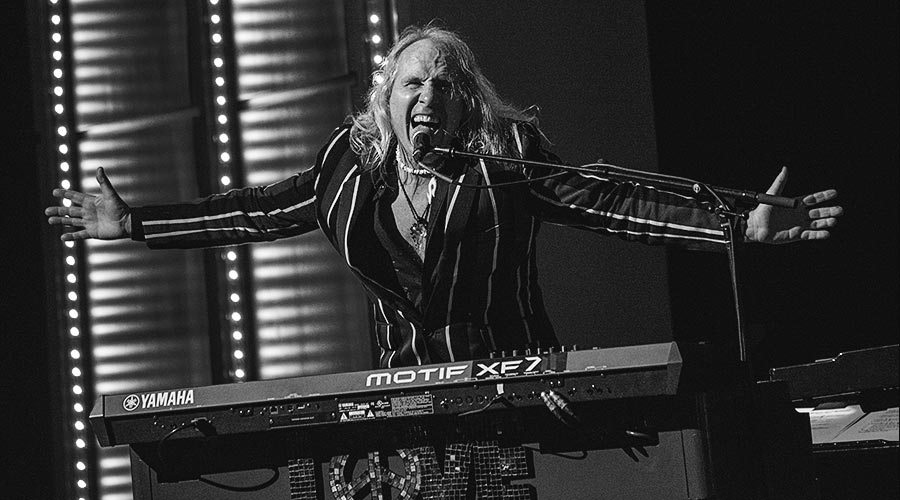 "For the past seventeen years I've used and still continue to use SOUND FORGE Pro as my No 1 Go To for all my Post Mix Editing including a 2014 Grammy Nominated Blues Album I Produced, Engineered and Mixed for Blues legend Bobby Rush! The new features of SOUND FORGE Pro 12 are so brilliantly crafted – I am so thrilled with the new 64bit and VST3 Support. They now allow me to seamlessly move my workload from my in-house studio to my touring studio! The new Audio Restauration features are also all right out of the box more powerful in the newest version. I am blown away how far SOUND FORGE Pro 12 has advanced in the quality of time stretching! Absolutely stunning!"
Brother Paul Brown
Indicado ao Grammy como produtor, engenheiro de som e tecladista
Referências
The Waterboys, Al Green, Bobby Rush (indicado ao Grammy por Down in Louisiana), Mike Farris, Ann Peebles e Jimi Jamison (Survivor)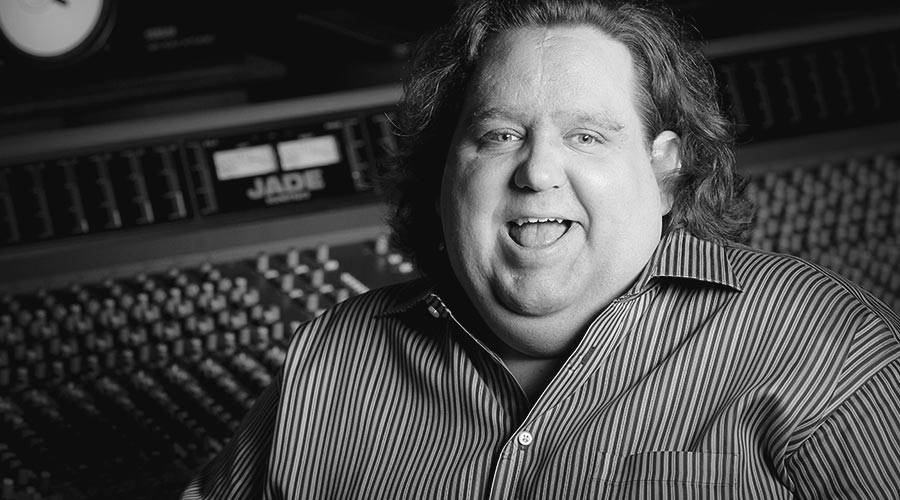 "I have been using SOUND FORGE since version 6 many many years ago. It is the best and most powerful editing and mastering software out there and very accessible for the blind. MAGIX has made the software even better after they acquired the product from SONY! In SOUND FORGE Pro 12, you are provided with more powerful tools, better layout, better pricing and amazing tech support! If you want to edit like a pro, this is the software solution for you!"
Joey Stuckey
Compositor de letras e músicas, produtor, cantor, engenheiro de gravação, guitarrista e professor de tecnologia musical na Universidade Mercer.
Referências
Alan Parsons, Hughie Thomasson (Lynyrd Skynyrd), Mike Mills (R.E.M.)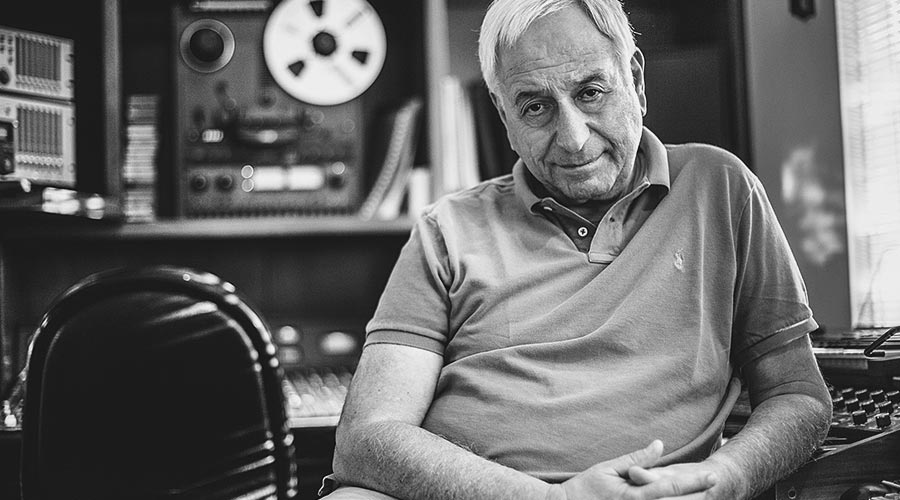 "I started beta testing audio software for a company called Sonic Foundry, later bought by SONY and now owned by MAGIX. From the beginning SOUND FORGE was the most versatile & complete audio editing software available. SOUND FORGE Pro 12 continues this great tradition, and has become indispensable for any serious audio project."
William Goldstein
Compositor de improvisações, de músicas para tevê e cinema, antigo artista da gravadora Motown e que já recebeu uma indicação ao Grammy
Referências
Fame (MGM), The Miracle Worker (The Walt Disney Company), Happy Endings (CBS) | Músicas para as emissoras National Geographic, ABC e NBC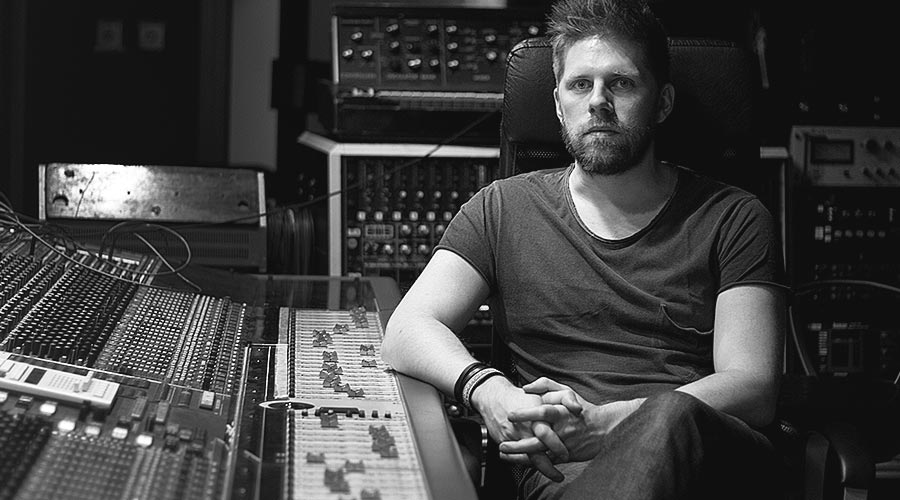 "I make primarily electronic music for games, and the tracks - when exported - have to loop seamlessly. What DAW I use to create music has changed over the years, but SOUND FORGE has remained the one and only piece of software I use to check looping points and edit my masters. I've been using SOUND FORGE practically daily since 2000."
Simon Viklund
Compositor, produtor, engenheiro e designer de som
Referências
Street Fighter III: 3rd Strike (Capcom), Payday 1 & 2 (Overkill Software), Tom Clancy's Ghost Recon Advanced Warfighter 1 & 2 (Ubisoft) e GTFO (10 Chambers Collective)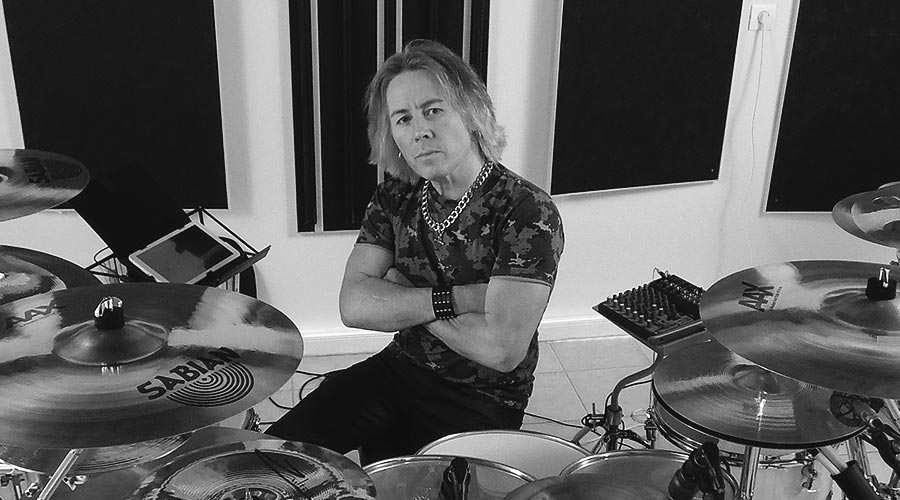 "As an artist and avid Samplitude user, the new SOUND FORGE Pro 12 works seamlessly along with my DAW. It has so much power for noise reduction and I love the Clipped Peak Restoration option and the fact that all your VSTs also appear in FX Favourites. For both pre and post final production of full tracks, stems or individual files, SOUND FORGE as a classic software is something that should not to be missing from any home or professional studio setup!"
Garry King
Baterista, engenheiro de gravação de baterias e produtor
Referências
Jeff Beck, Joe Lynn Turner (Deep Purple), Tom Bee (Sound of America Records) e Rick Hale | Músicas para tevê e cinema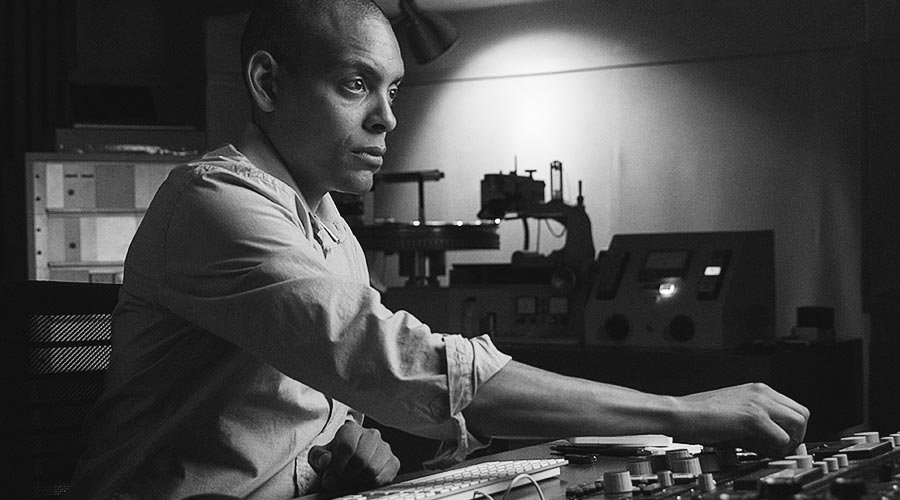 "SOUND FORGE Pro is an excellent DAW for recording or mixing. The metering is great and included signal processing tools are very useful. It hosts all your favorite plug-ins and provides you with both a native restoration suite and iZotope RX Elements so your tracks will be free of common demo-quality problems like vocal ticks/pops. Plus if you get SOUND FORGE Pro Suite, you'll get a full modeling suite and the unbelievably powerful spectral editing tool SpectraLayers Pro. When mastering from stems the editing in SOUND FORGE is seamless, easy, and fast."
Adam Gonsalves
Engenheiro de mixagem e de edição de vinil
Referências
Willie Nelson, Blitzen Trapper e Rogue Wave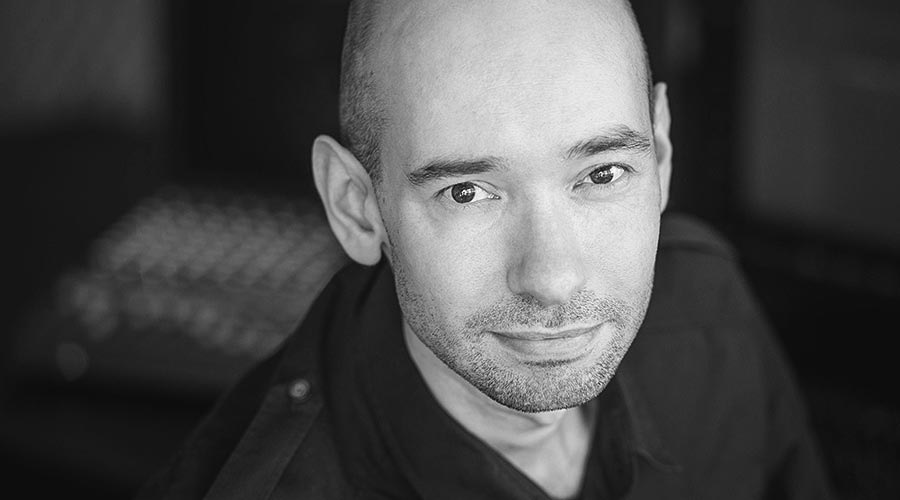 "SOUND FORGE Pro is a reliable tool for easy recording, cleaning up audio, handling and converting files manually and automatically."
David Filskov
Designer de som e fundador da Epic Sound
Referências
Publicidade da Coca Cola em cinemas e LEGO Hero Factory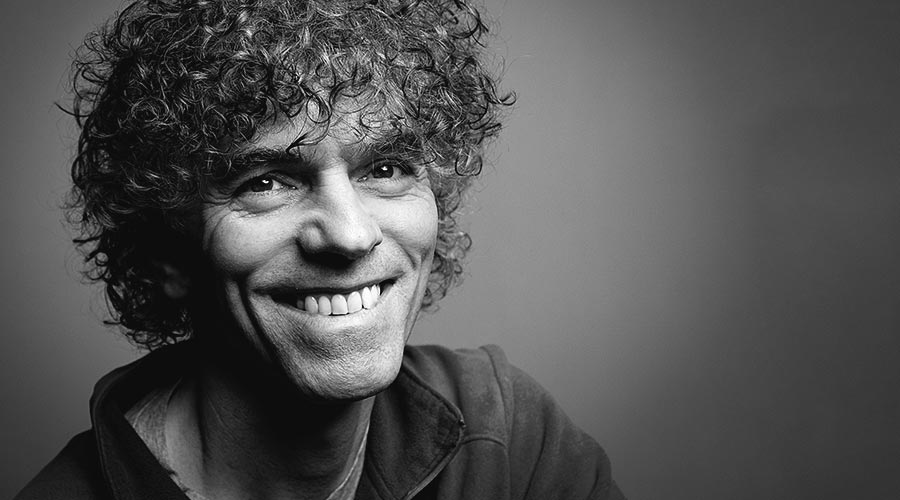 "For detailed audio editing work, Sound Forge allows me to get the job done with a minimum of fuss. Top-notch stuff."
John Walden
Músico, compositor e jornalista
Referências
Jornalista da revista Sound on Sound | Produtor da biblioteca musical para a Focus Music, a Mode Production Music e a Hollywood Trax
SOUND FORGE Pro 13
Advanced audio editing, sound design and mastering
Upgrade: SOUND FORGE Pro 13
Advanced audio editing, sound design and mastering
SOUND FORGE Pro 13
Advanced audio editing, sound design and mastering
Selecione uma opção de compra:
Preços com IVA incluído,
Download sem custos de envio
Versão do programa em inglês
Novo mecanismo VST e compatibilidade com ARA2
Novos efeitos de delay e masterização
Gravações em até 64 bits/384 kHz
Nova interface configurável individualmente
Algoritmos DSP poderosos
Inclusive o Ozone 8 Elements e o RX 7 Elements da iZotope
Preços com IVA incluído,
Download sem custos de envio
Versão do programa em inglês
Novo mecanismo VST e compatibilidade com ARA2
Novos efeitos de delay e masterização
Gravações em até 64 bits/384 kHz
Nova interface configurável individualmente
Algoritmos DSP poderosos
Inclusive o Ozone 8 Elements e o RX 7 Elements da iZotope
SOUND FORGE Pro 365
12 meses de assinatura do SOUND FORGE Pro
SOUND FORGE Pro 365
3 meses de assinatura do SOUND FORGE Pro
Preços com IVA incluído,
Download sem custos de envio
Versão do programa em inglês
Novo mecanismo VST e compatibilidade com ARA2
Novos efeitos de delay e masterização
Gravações em até 64 bits/384 kHz
Nova interface configurável individualmente
Algoritmos DSP poderosos
Inclusive o Ozone 8 Elements e o RX 7 Elements da iZotope
Inclusive o essentialFX Suite e o Analogue Modelling Suite
Preços com IVA incluído,
Download sem custos de envio
Versão do programa em inglês
Novo mecanismo VST e compatibilidade com ARA2
Novos efeitos de delay e masterização
Gravações em até 64 bits/384 kHz
Nova interface configurável individualmente
Algoritmos DSP poderosos
Inclusive o Ozone 8 Elements e o RX 7 Elements da iZotope
Inclusive o essentialFX Suite e o Analogue Modelling Suite