MAGIX: Convert MP4 to MP3 in just a few clicks
Unlike the pure audio format MP3, MP4 is a multimedia file format. It is a digital container for different content and is based on the Apple QuickTime format. It is frequently used to save digital audio content and video streams. But it can also be used to save audio and video tracks as well as subtitles, 2D and 3D graphics.
Audio & Music Lab Premium from MAGIX is the perfect software for converting MP4 to MP3. What's more, it's a comprehensive professional audio editing software tool that can be used to digitize, edit and restore music. You can quickly and effectively remove noise interference and optimize sound. Thanks to its intuitive handling and lots of intelligent presets, you can start audio editing processes with just a simple click. Whether it's your old records, cassette recordings, speeches or even live recordings, Audio & Music Lab Premium improves the sound quality of every kind of audio material for an enhanced listening experience. The software also lets you restore old recordings and optimize your favorite tracks as well as edit file formats. With Audio & Music Lab Premium it's really easy to import and convert a wide range of audio formats such as WAV, MP3, AIFF, Ogg Vorbis, AAC or MP4 and edit them with this powerful yet easy-to-use music editor.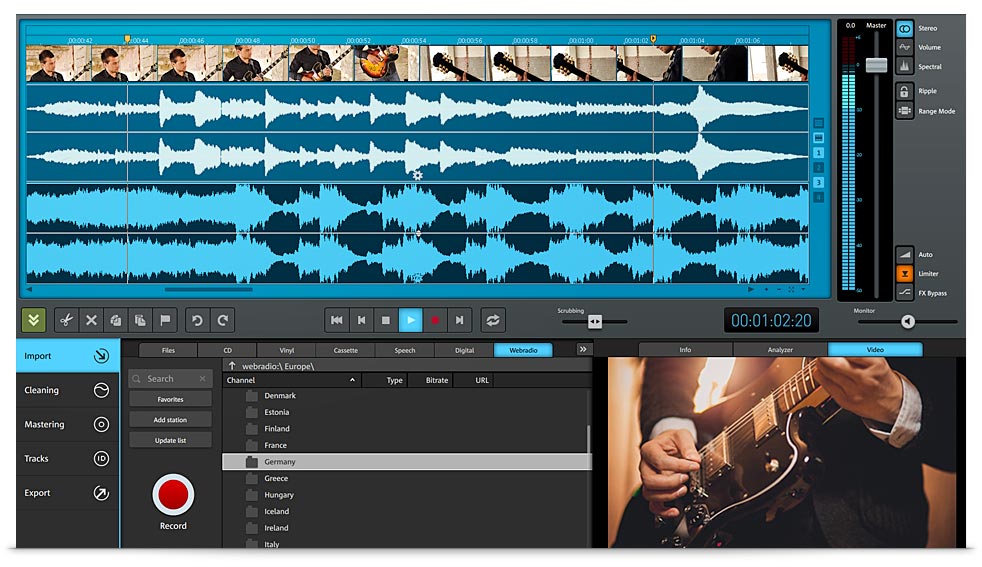 Convert MP4 to MP3 with MAGIX Audio & Music Lab Premium
Converting MP4 to MP3 isn't difficult – as long as you have the right software. With a program like Audio & Music Lab Premium, you get an intelligent solution that has features guaranteeing that audio enthusiast will have even more fun with their music collection. This program is not only a logical addition to your software collection, but an absolute must.