Cutting music with MAGIX
Whether you are cutting music, shortening songs, editing audio book parts or combining various audio tracks into a long playlist, with MAGIX Music Maker, all of this can be done in the blink of an eye.What once required a great deal of patience spending entire afternoons listening to the radio with one hand on the tape record to record pieces songs can now fortunately be performed electronically. As a result, cutting music is extremely simple thanks to the MP3 audio files and the best music software for home users.It's the cut that makes all the difference: Remove long-winded song intros with MAGIX Music Maker audio software or start immediately with your favorite part of the song. The program even allows you to create your own personal mixed CDs for your next party with stereoscopic sound quality. And if you still want to edit the music before you export it, you can add individual effects, songs or sounds with just a few clicks. MAGIX Music Maker is more than just music cutting software – it's the ultimate audio producing and editing tool.
Music Maker is an excellent music cutting program. This classic program is among the best music software and features not only numerous different functions, effects and tools for making music but also for editing, cutting and optimizing audio as well. Of course, the software also allows you to very easily remove unwanted noises like at the beginning or end of a song. Even though the Music Maker combines high-quality, complex functions and technical innovations, the software is designed for less experienced music enthusiasts. It allows beginners to develop their own musical style, edit music or simply cut music on their PC - without any previous experience. Every step in the Music Maker allows the user to quickly understand and learn about all the cool tools and effects. The interface is intuitive and simplified so that even inexperienced users quickly find their way around with a range of tricks & tips. The program offers various learning tools, such as videos that explain exactly where effects are located and all the possible ways you can edit music. Even if the user only wants to cut music, they will quickly see that they have a lot options to produce different styles and have tons of fun in the process. What's better than combining, cutting or mixing your own compositions with songs from the top music charts?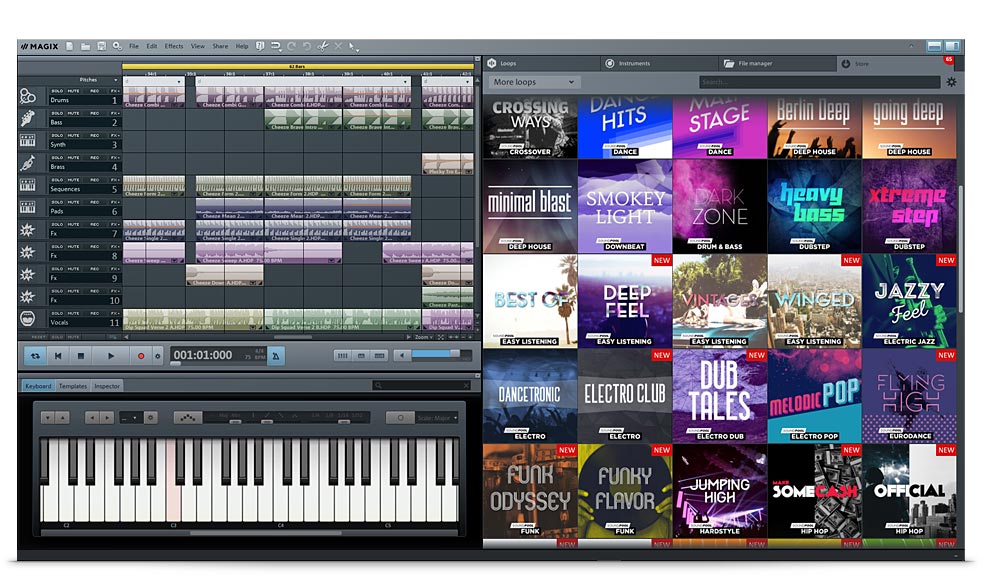 The music cutter program
MAGIX Music Maker is the best music software available for anyone who wants to cut music and other audio files. This program ultimately offers everything you need to cut or edit music and is far more than pure conventional editing software. It enables anyone to produce and edit music right on their own PC. Music Maker provides music lovers with a vast range of tools for cutting, optimizing and editing audio files.