Multi-channel Recording. Advanced Editing. High-Definition Mastering.
Starting at just $14.99 per month
The future of audio processing is here. Start your unique sound-editing experience with the industry-standard audio tool, SOUND FORGE Pro 365. Discover all the functionality and plug-ins that SOUND FORGE Pro is so well known for at a very special starting price with a 3- or 12-month plan. This great package also includes additional plug-ins like essentialFX Suite and Analogue Modelling Suite and you will always be up-to-date with the latest updates, upgrades, patches and new features. Get ahead and stay ahead.
Introducing
SOUND FORGE Pro 365
SOUND FORGE Pro 365 is here! It's the flexible way to enjoy SOUND FORGE Pro, the industry-standard audio processing solution. SOUND FORGE Pro has always been an incredible tool, designed to record, edit and process audio to the highest possible standard.
The latest version, SOUND FORGE Pro 12, adds a 64-bit engine, VST3 effect support and many more high-end audio plug-ins, solidifying the software's position as the number one choice for audio professionals worldwide. Thanks to the 365 license, you have direct access to all the latest updates, upgrades, improvements and new features – keeping you up-to-date with the latest OS changes, new file formats, and other production trends.
The 365 service advantage
| | | |
| --- | --- | --- |
| | 3 month plan | 12 month plan |
| All the features and functionality of SOUND FORGE Pro | | |
| Always up to date with the latest updates, upgrades, patches and new features | | |
| Additional plug-ins: essentialFX Suite and Analogue Modelling Suite | | |
| Payment option: $59.97 for 3 months ($19.99/month) | | |
| Payment option: $179.88 for 12 months ($14.99/month) | | |
The application of choice
for producers, editors and artists.
SOUND FORGE Pro 365 is rock-solid, 64-bit audio editing software that lets you do multi-channel recording, advanced editing and high-definition mastering. Its features include spectral displays, VST3 support, new effects, POW-r dithering algorithms, DSD import/export, iZotope RX Elements, iZotope Ozone Elements, essentialFX Suite and Analogue Modelling Suite. All of these ensure a highly-productive and intuitive workflow that is specifically designed to enhance your creativity and speed up audio mastering and audio-to-video mixing.
The latest generation of plug-ins. Always.
These powerful plug-ins are included with your 365 License: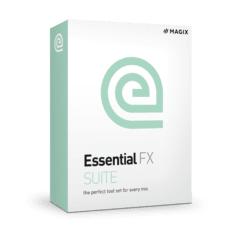 essentialFX Suite
$179.99 value
essentialFX Suite offers a great set of 11 high-quality plug-ins that cover all of your every-day music production needs. They utilise the best algorithms for professional-sounding results without loading your processor. They have also been designed to be easy to use with clear controls to help your workflow, whatever your production technique.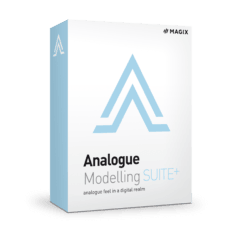 Analogue Modelling Suite
$199.00 value
A collection of plug-ins to offer you analogue-sounding dreams within a digital realm. AM|MUNITION is an extremely versatile dynamics tool, and AM|PULSE is a transient designer for detailed editing of percussive and dynamic signals. AM|TRACK is a fantastic combination of analog compressor and tape simulator, while AM|PHIBIA is a great tube preamp and channel strip for vocal recording.
Can I use the software offline?
Yes, the software can be used offline for the duration of your subscription. An internet connection is only required to check for new software updates as well as to validate the program once a month.
What happens to my projects?
Even if you end or suspend your subscription, your projects are yours to keep forever. That means if you need to work on your project after your subscription has expired, you can renew your subscription and open the project again to continue editing. You will also be able to open the project created in SOUND FORGE Pro 365 in your perpetual version as long as your perpetual version is equal to or later than the version it was created in (for example, if you created the project in SOUND FORGE Pro 365 version 12, then you can open it with regular SOUND FORGE Pro version 12 or later).
What happens when I switch from the subscription to the perpetual version?
If you end or pause your subscription to SOUND FORGE Pro 365 and switch to a perpetual version, your projects are yours to keep whatever you decide to do next. You will be able to open projects created in SOUND FORGE Pro 365 in a perpetual version as long as it is equal to or later than the version it was created in (for example, if you created the project in SOUND FORGE Pro 365 you will be able to open it in a regular SOUND FORGE Pro version 12 or later).
Will the plug-ins also stay up to date?
All plug-ins will be available during the duration of the subscription. With every new version of SOUND FORGE Pro, the latest version of the plug-ins are included.
How do update installs work?
You will be alerted when an update is available. Updates are not automatic so you are free to choose when to install the update.
Will I lose any version of SOUND FORGE Pro I already have installed?
No. You can use other installed versions in parallel with SOUND FORGE Pro 365.
Highlights SOUND FORGE Pro 365
Price advantage: Starting at just $14.99/month
64-bit, 32-channel recording, editing and processing
Exclusive VST3 effect plug-ins
Includes essentialFX Suite ($179.99 value)
Includes Analogue Modelling Suite ($199 value)
Works seamlessly with SpectraLayers Pro 5
Automate repetitive tasks with scripts
Always work with the latest version
All year round support
Don't take our word for it.
Artists on SOUND FORGE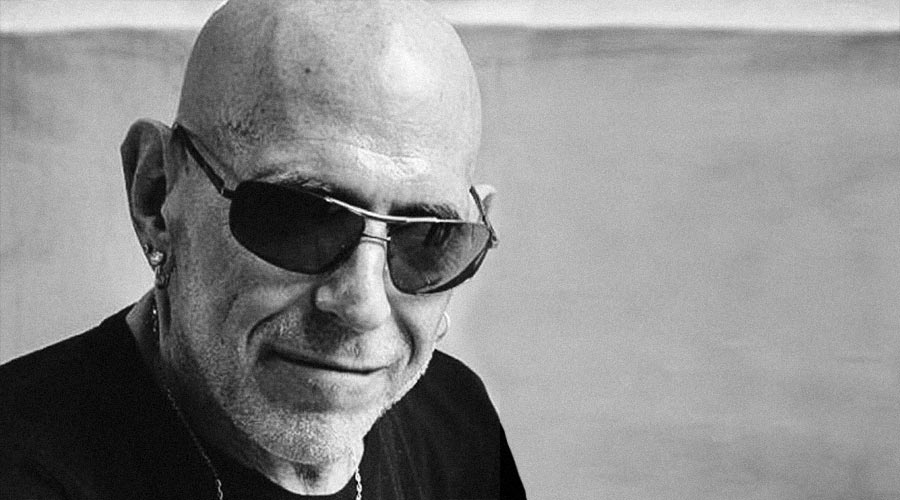 "I've used SOUND FORGE since the mid 1990's. Mastered and edited many great records, movie soundtracks, etc. It's an amazing user-friendly software that can travel with you on your career journey no matter how high it takes you. I love this program. It "feels" beautiful!"
Ted Perlman
Grammy rewarded Producer, Songwriter, Musician and Arranger
References
Burt Bacharach (At This Time; Grammy Winner), Dr. Dre, Bob Dylan, Elton John, Whitney Houston, Diana Ross | NBC, CBS, FOX | Jingles for McDonald's, Coca Cola and Burger King
"After 25 years in the music industry, I've seen a lot of changes. One thing that hasn't changed is my ability to rely on SOUND FORGE as my main mastering program. It has everything I need to ensure great sounding audio.
With various audio formats being used, the POW-r dithering insures that I get the best quality possible. It's absolutely incredible."
Anthony Casuccio
Grammy nominated Mastering Engineer
References
Cypress Hill, NAS, Sarah Schuster Ericsson (Night Breeze; Grammy Nominated), Kenneth Bolton (A Pianist Journey; Grammy Nominated)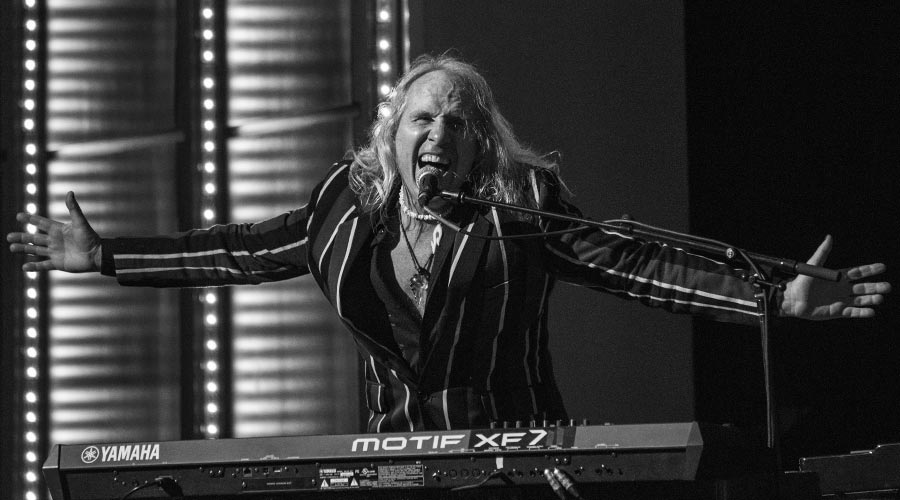 "For the past seventeen years I've used and still continue to use SOUND FORGE Pro as my No 1 Go To for all my Post Mix Editing including a 2014 Grammy Nominated Blues Album I Produced, Engineered and Mixed for Blues legend Bobby Rush! The new features of SOUND FORGE Pro 12 are so brilliantly crafted!"
Brother Paul Brown
Grammy nominated Producer, Engineer and Keyboardist
References
The Waterboys, Al Green, Bobby Rush (Down in Louisana; Grammy Nominated), Mike Farris, Ann Peebles, Jimi Jamison (Survivor)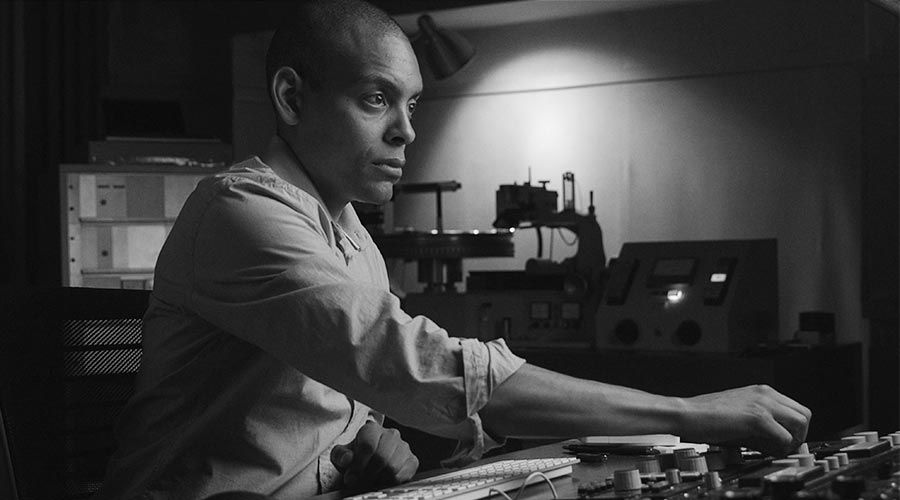 "SOUND FORGE Pro is an excellent DAW for recording or mixing. The metering is great and included signal processing tools are very useful. It hosts all your favorite plug-ins and provides you with both a native restoration suite and iZotope RX Elements so your tracks will be free of common demo-quality problems like vocal ticks/pops."
Adam Gonsalves
Mastering and Vinyl Cutting Engineer
References
Willie Nelson, Blitzen Trapper, Rogue Wave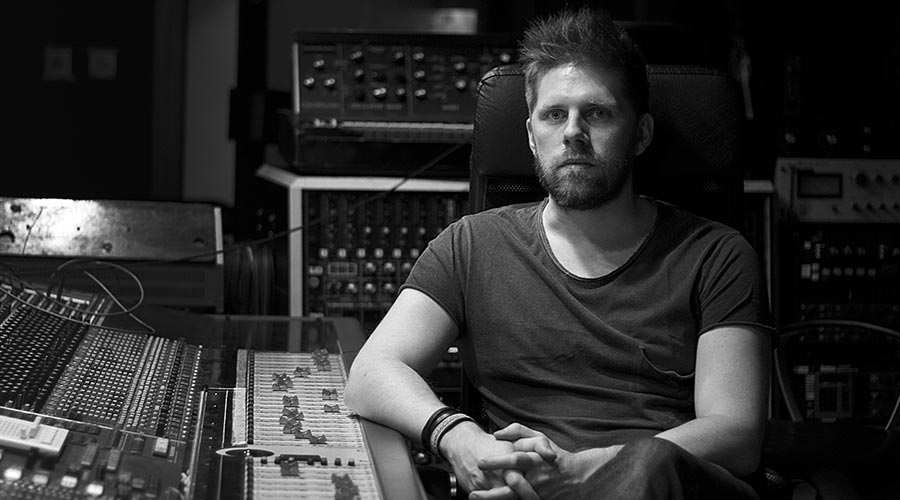 "I make primarily electronic music for games, and the tracks - when exported - have to loop seamlessly. What DAW I use to create music has changed over the years, but SOUND FORGE has remained the one and only piece of software I use to check looping points and edit my masters. I've been using SOUND FORGE practically daily since 2000."
Simon Viklund
Composer, Producer, Sound Engineer and Sound Designer
References
Street Fighter III: 3rd Strike (Capcom), Payday 1 & 2(Overkill Software), Tom Clancy's Ghost Recon Advanced Warfighter 1 & 2 (Ubisoft), GTFO (10 Chambers Collective)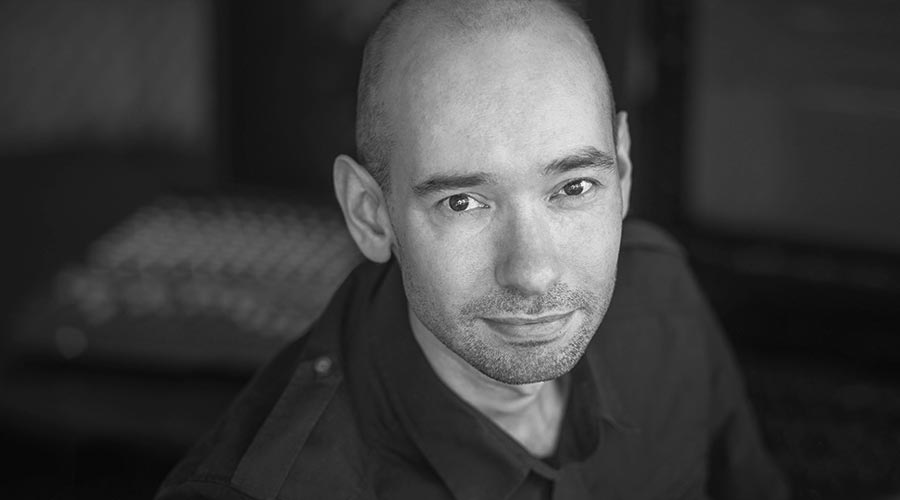 "SOUND FORGE Pro is a reliable tool for easy recording, cleaning up audio, handling and converting files manually and automatically."
David Filskov
Sound Designer and Founder of Epic Sound
References
Coca Cola Cinema Ad, LEGO Hero Factory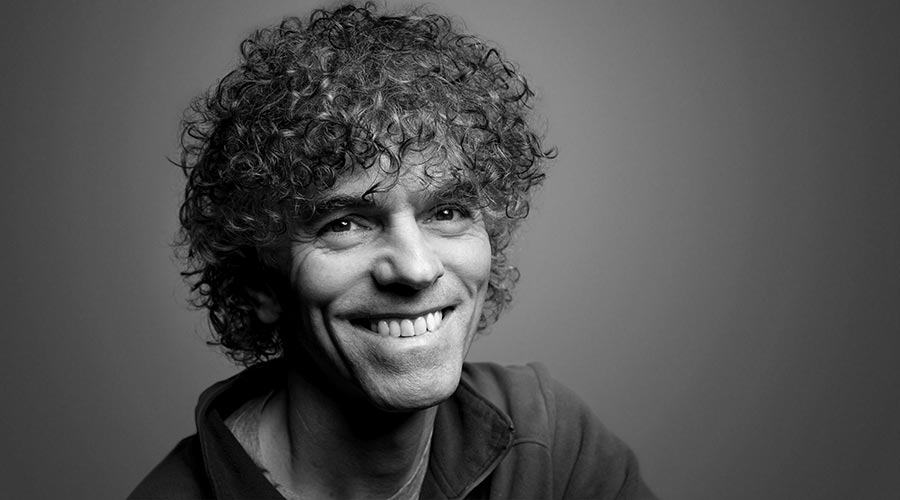 "For detailed audio editing work, Sound Forge allows me to get the job done with a minimum of fuss. Top-notch stuff."
John Walden
Musician, Composer and Music Technology Journalist
References
Journalist for Sound on Sound magazine | Library Music Producer for Focus Music, Mode Production Music, Hollywood Trax
"For both pre and post final production of full tracks, stems or individual files, SOUND FORGE as a classic software is something that should not to be missing from any home or professional studio setup!"
Garry King
Drummer, Drum-Recording Engineer and Producer
References
Jeff Beck, Joe Lynn Turner (Deep Purple), Tom Bee (Sound of America Records), Rick Hale | Music for TV and Film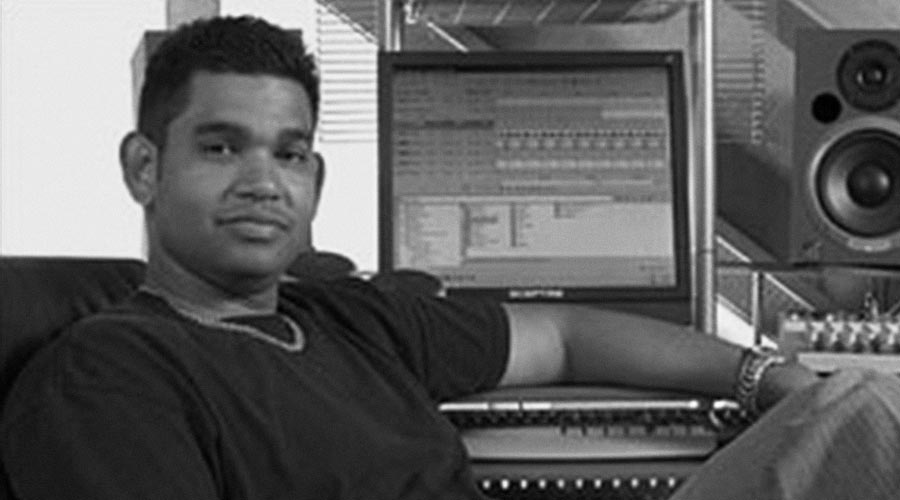 "For instance, if we do a seven-minute version of a dance club mix, and then they come at us saying, 'Hey, we really like this club mix. Can you chop it up and make it a radio mix?' That's when SOUND FORGE is priceless."
Rod Carillo
Producer and Remixer
References
Donna Summer (Remix; I'm A Fire), Paulina Rubio (Remix; Heat Of The Night), Cole Plante (Remix; Teardrops)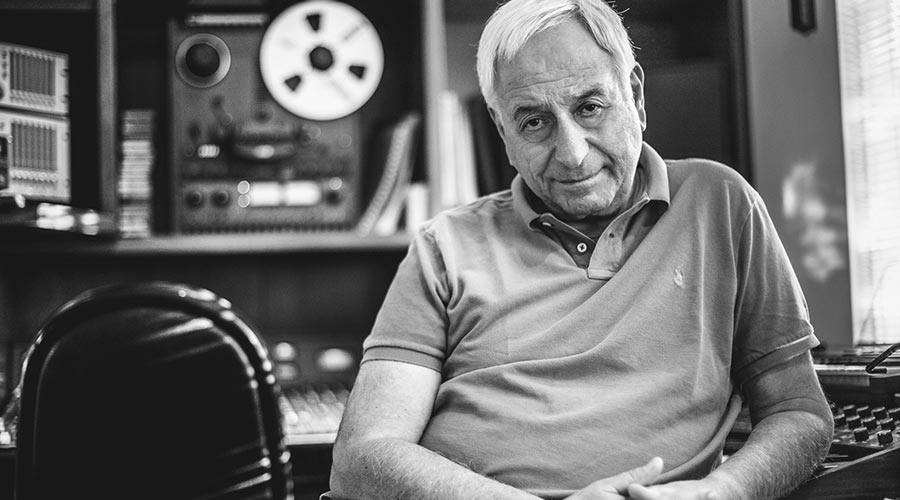 "I started beta testing audio software for a company called Sonic Foundry, later bought by SONY and now owned by MAGIX. From the beginning SOUND FORGE was the most versatile & complete audio editing software available. SOUND FORGE 12 Pro continues this great tradition, and has become indispensable for any serious audio project."
William Goldstein
Grammy nominated Film and TV Composer, Instant-Composer and former Recording Artist at Motown
References
Fame (MGM), The Miracle Worker (The Walt Disney Company), Happy Endings (CBS) | Music for: National Geographic, ABC and NBC
What the press has to say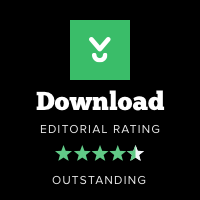 Join the Community
Join the conversation with other audio professionals and enthusiast. Share production tips and tricks with the SOUND FORGE and SpectraLayers Pro community.

Artists
Check out what our artists have to say.

Newsletter
Sign up and stay on top of all our special offers and news about SOUND FORGE and SpectraLayers Pro.

Magazine
Get the latest audio news and increase your production process with our informative articles and tutorials.