Create interactive VR experiences
with Photostory Premium VR
At MAGIX, we want to make sure that virtual reality technology is accessible to everyone. That's why we've created a world first with the brand new Photostory Premium VR. Bring your slideshows into a new era and the new innovative technology straight into your living room with the complete package for Photostory.
Photostory Premium VR includes all features from Photostory Deluxe plus virtual reality functions and bonus premium-quality effects. Easily create virtual experiences and then share with others. All you need is your computer - nothing more! You can even use a VR headset but it's not required.


Create virtual worlds using 360° recordings
Create a virtual world in just 4 easy steps. This can be done in no time at all using your mouse - or you can also use a VR headset to visually select elements in the program. Alternatively you can use the special controllers that come included with some VR headsets.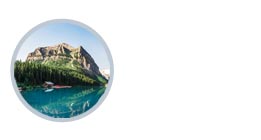 1. Select 360° footage
Create your own virtual worlds using 360° photos and videos which can be optimized in Photostory Deluxe first.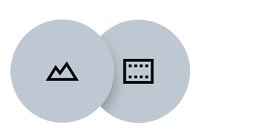 2. Add photos and videos
Integrate additional elements such as photos, videos or graphics into your 360° recordings - now also in 3D. Adjust size and alignment to achieve perfect results.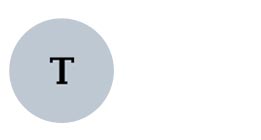 3. Add captions and texts
Take your viewers on a virtual tour with the help of captions and text elements. All text elements are freely scalable.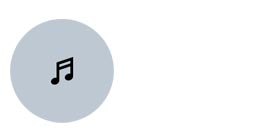 4. Create realistic room sound
Make your virtual world even more realistic by creating a room sound. You can add music or speech at various locations within your panorama world.
Create interactive tours
Connect several of your new 360° spaces together to create interactive walk-through virtual tours. Manually link individual virtual spaces and take your viewers on an adventure through your photos and videos. You can add new spaces, edit them and move them around to change the sequence at any time.
Your photos and videos have never looked so realistic!
Bring your slideshow to the big screen:
Choose media, add a style, done!
Photostory Deluxe enables you to create breathtaking slideshows with effects, transitions, text and music. Then, choose a virtual space for showcasing your slideshow. Select a movie theater or a screen on the beach - there are 7 different styles to choose from. Share slideshows with your friends & family in an innovative new way!
More virtual spaces:
What you need to create your own personal VR space: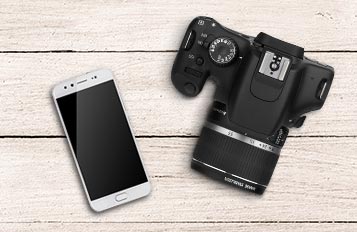 Record
Normal photos from a smartphone or camera can be used to create slideshows in virtual spaces. Virtual tours can be created using 360° recordings made using a 360° camera.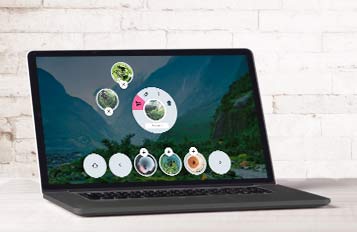 Create
Create virtual slideshows as normal using your computer. No other accessories are required. Use a VR headset for the ultimate VR experience during editing.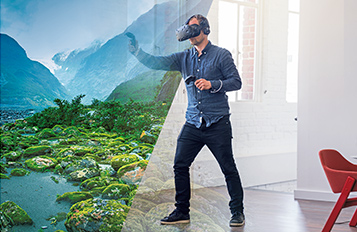 Share
View your virtual slideshows with the free VR-X Player on your PC or smartphone. For a more intense, up-close experience, use a VR headset or VR smartphone headset (included in the Suite version) to move through your new virtual world.
Photostory Deluxe + VR + Premium effects
This complete one-of-a-kind solution includes Photostory Deluxe and breathtaking virtual reality features. You'll also receive over 70 additional premium-quality slideshow effects ($50.00 value).
Photo collages
Create the perfect collage using 4 new packs - each with 5 stunning collage templates.
Animated intros & outros
Add the "wow" factor to your slideshow's beginning and end by using the 3 additional intro and outro templates included.
Stunning transitions
Design impressive transitions with 10 new premium-quality templates for switching between your images.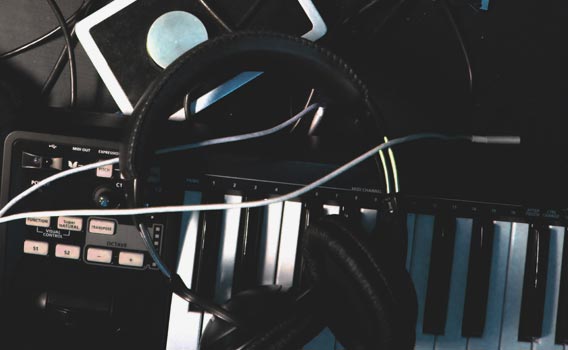 Songs & sounds
40 sound effects and 1 amazing song collection package are included for adding emotion at the touch of a button.
Photostory Premium VR 365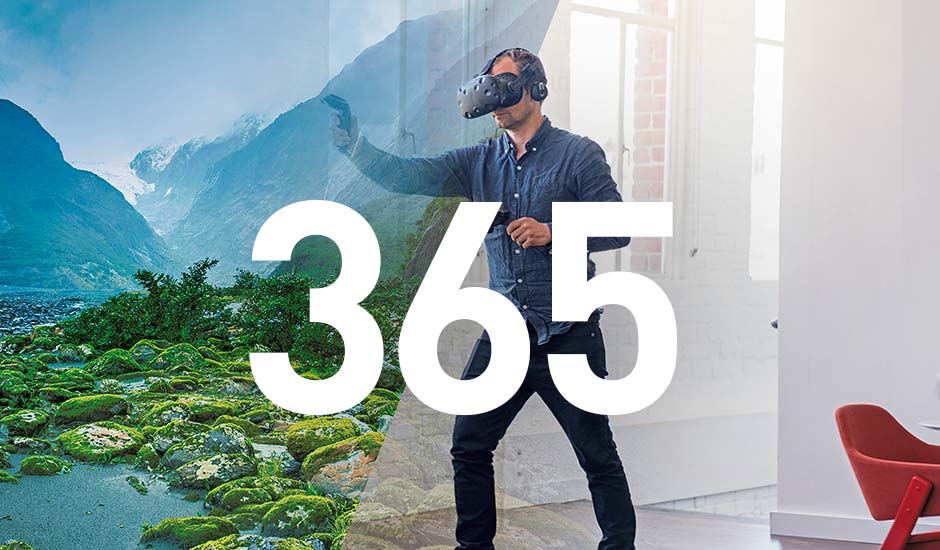 Experience VR - subscription available
Access all Photostory Premium VR features and plug-ins as part of a 3 month or 12 month subscription! Always work with the latest version and be the first to receive new features.
All Photostory Premium VR features
Access all the latest updates, patches & features
Introductory price starting from $9.99/C$12.49/month
Coming soon:

Even more virtual spaces
Time control for added media and text
Export as 360° video for Facebook and YouTube
Photostory Premium VR Suite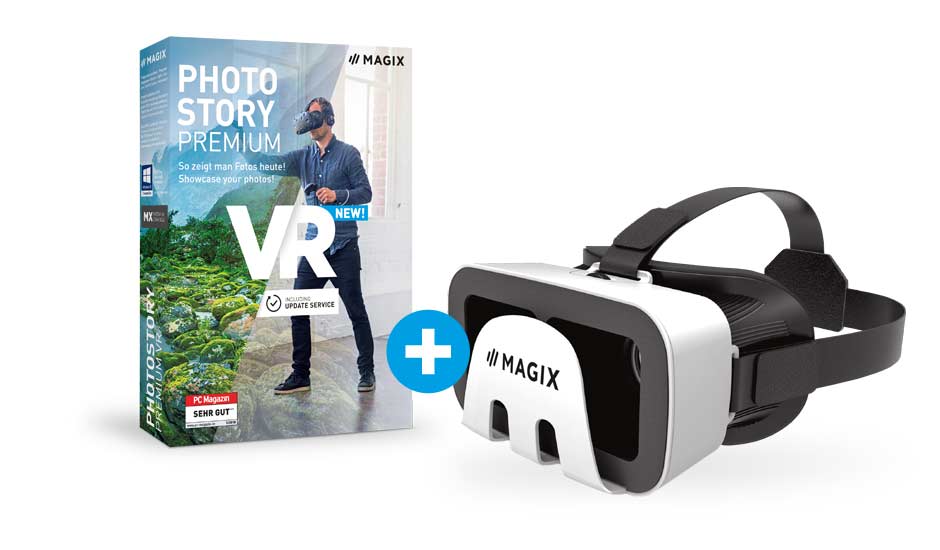 Photostory Premium VR + VR smartphone headset
Take part in a breathtaking VR experience right in your front room with the MAGIX VR headset for smartphone. The ergonomic design and adjustable head strap ensure total comfort, even for spectacle wearers.
For smartphones with 4.7 - 6-inch display
Adjustable pupil distance
Wide field of view
Ventilated to prevent heat accumulation
Introductory video for VR
It's the start of a whole new era for slideshows! Create virtual tours of your 360° photos and videos and display your slideshows in a variety of 3D environments.
We'll show you just how easy it is to join the virtual reality revolution.
Create your own virtual worlds using 360° recordings
Add media, text and audio
Create exciting interactive tours
Display slideshows in virtual space
70+ additional slideshow & sound effects
Also available as part of a 3 month or 12 month subscription

Free VR-X Player
The free VR-X Player for Android, iOS and Windows Systems allows you to play the VR experience you've created on any computer or smartphone. You can also share and present your slideshows at any time and from anywhere.
Included as part of this offer
in Photostory Premium VR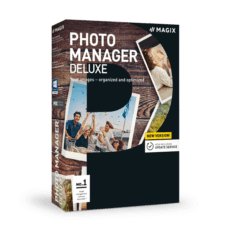 Photo Manager 17 Deluxe
(value:$59.99 / C$59.99)
Your photos: organized and rediscovered
MAGIX Photo Manager Deluxe allows you to easily browse, sort and rediscover your most beautiful photos & videos. Breathe new life into your most beautiful moments.
MAGIX Photostory Deluxe slideshow software lets you present beautiful moments in a breathtaking slideshow. Share fun adventures with family and friends.
Valid until April 24, 2019
$20 discount
Included as part of this offer:
Panorama Studio 3.2 ($39.95 value)
Learn more
Buy now
With Photostory Premium VR, a whole new era in photo presentation has begun. Become part of the revolution and get the complete Photostory bundle including the following add-on functions.
VR features:

Create virtual worlds using 360° recordings
Interactive tours
Display slideshows in virtual space

Premium effects package (Over $50.00 in value)

4 collage packs, each with 5 collages
3 intros/outros
10 transitions
1 sound effect pack with 40 sound effects
1 sound collection pack
Learn more
Buy now
Available as part of a 3 month or 12 month subscription
All Photostory Premium VR features
Access all the latest updates, patches & features
Introductory price starting from $9.99/C$12.49/month
Learn more