All Features in
Xara 3D Maker 7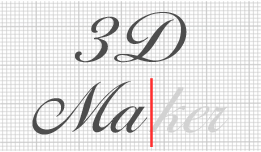 Free text entry
Enter your text directly and choose from a range of fonts including those already on your computer. You can custom format them just as you would with conventional word processing programs.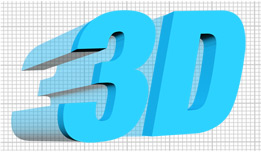 Spatial depth & 3D perspective
Specify the spatial depth and perspective of your 3D graphics easily and in real time simply by dragging with the mouse or by rotating the object freely on its axes.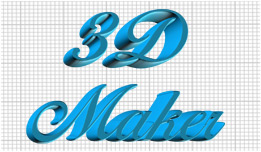 Design areas separately
All attributes can be designed just as quickly and easily, e.g. color, edge style, font, texture, animation style, line spacing and print tracking – for the complete text or separately for selected areas or characters.
Grid view
In order to avoid being distracted by fill colors and textures, you can also display texts and objects in a lattice model. You can keep track of the bigger picture despite tricky twists and turns.
Light & shadows
Three freely positionable light sources enable you to intuitively specify the direction and color of light on your 3D object with the mouse. It's just as easy to position spatial shadows and their colors, blurs, and transparency.
Intuitive operation
Unlimited recovery steps for simple experimentation
Flexible control of color and texture in all areas of the image
Real-time presentation of shadows, borders, textures, spatiality, and much more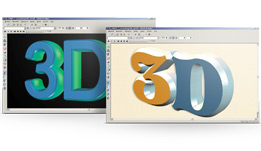 Templates & animation styles
Make the most of even more effects and animations: Choose from over 700 templates, more than 400 textures and 33 different edge styles. Make shapes look as if they were chiseled out of stone or fill your 3D designs with a photo. Adding an artistic touch to your text is no problem.
Movement in the third dimension
You can freely move 3D objects in any direction you want, for example; upwards and downwards (vertically) or from left to right (horizontally). Even movements forwards and backwards are possible.
Animate fade in and out separately
Precisely determine how your 3D object appears and disappears: Animate how the same object fades in and out separately from each other.
Intuitive 3D Animation
Fully automatically bring complete areas of text, individual characters, or selected objects to life (e.g. turns, rotations, fades in and out, pulses, swings).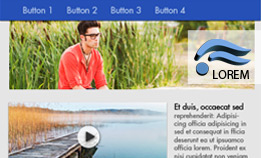 Buttons & logos for websites
Custom 3D effects and animations draw attention to your creations. Buttons for websites can be made with amazing ease.
Title for videos & slideshows
Create dynamic title animations, impressive intros & outros, animated decorative elements, as well as chapter and DVD menu titles.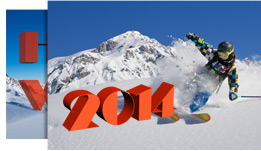 Artistic fonts on pictures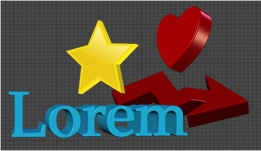 Headlines, logos & shapes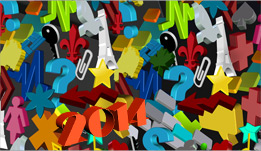 Export as screensavers, icons, and much more
Xara 3D Maker 7
3D for logos, websites, videos and much more
Xara 3D Maker 7
3D for logos, websites, videos and much more
MAGIX 3D Maker 7 transforms any texts or shapes into high-quality 3D graphics and animations. A number of designs and templates in different styles, plus intuitive real-time editing and easy-to-understand tools will help you to quickly produce professional results.
Is there a free trial version of
Xara 3D Maker?
Yes, a free 30-day trial version of Xara 3D Maker is available. Just go the free-download section and get started.