ACID Pro Next Suite
Next level creativity
The ultimate, next-level DAW experience. ACID Pro Next Suite has it all, whatever your music production requires. All features from ACID Pro Next. More new instrument, effects and sounds. Experience audio separation powered by zynaptiq® STEM MAKER – not found in any other DAW – and the MIDI Playable Chopper remix tool. And of course all the great new technologies, including Melodyne essential and the 32-bit VST bridge.
With a worlds first for any DAW, ACID Pro Next combines cutting edge sampling technology, a fully featured DAW and unique ACIDized loops that lock in time and key with your new compositions. To show you everything that ACID Pro Next has to offer, we sat down together with producer Iain Duncan in our studio.
The ultimate creative DAW.
Only the ACID Pro Next Suite comes with additional bonus instruments and add-ons. Also included: The incredible Independence Pro Plus Suite with 12 GB of sounds and 500 presets, 10 exclusive Vita instruments (including Power Guitar, Bass Machine and String Ensemble), 9 exclusive effects (including Vandal guitar-effects and the Vintage Effects Suite), plus two extra bundles of ACID loops for Funky House and 80s Hip Hop.
In short:
Features of ACID Pro Next Suite
Sample everything: audio separation
STEM MAKER Audio source separation technology by zynaptiq® breaks your favorite tunes down into their melodies, music and beats. Remix them and add them to your own music with ease. The next level of sampling and remixing is here!
Play ACID like an instrument
The all-new MIDI Playable Chopper allows you to play individual beats and notes from audio loops, or load in samples and perform them in real time, just like a classic MPC sampler. Record the results as new audio events for instant remixes. Jam, record, have fun!
New possibilities with ARA2
With its new ARA2 (Audio Random Access) interface extension, ACID Pro Next Suite can exchange data with ARA2 compatible plug-ins like Melodyne Essential at super fast speeds. Work in real time and experience a much faster and more efficient workflow!
Melodyne Essential opens up a whole world of audio production possibilities. You can edit your audio files in completely new ways, with complete access to notes and their associated parameters – take full control over pitch, vibrato, volume or timings of any recordings or samples! With its ARA2 interface integration, Melodyne Essential works seamlessly and in real time within the ACID Pro Next Suite environment and offers excellent, professional-level results.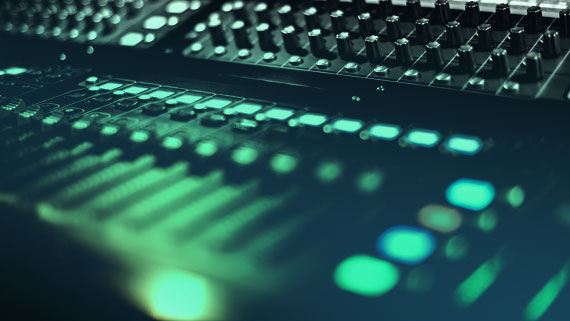 More compatibility
The new 32-bit VST bridge allows you to load in older plug-ins and run them in the new, sleek 64-bit ACID environment.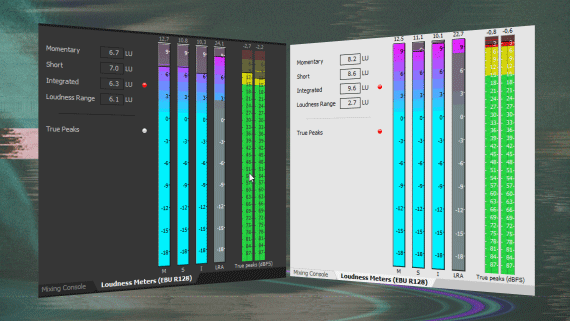 Metering Tools
Professional mastering is made easier with tools like the Loudness Meter. Home in and examine your audio with pinpoint detail.
Explore the exclusive content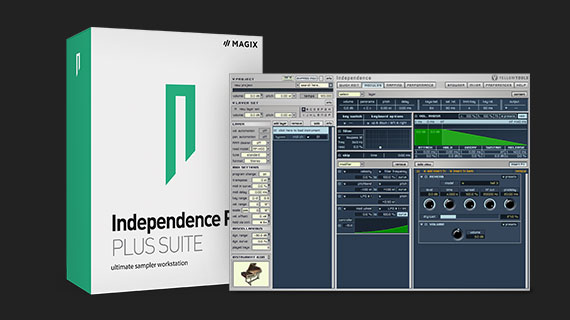 Independence Pro Plus Suite
This incredible suite of instruments delivers a massive 12 GB of of top-quality instrument samples and 500 amazing presets.
It is the ultimate instrument set and is equally at home as a studio production tool, live performance device or effect rack for sound design – and comes exclusively with ACID Pro Next Suite!
Compose your way.
With Vita Solo Instruments
ACID Pro Next Suite includes 10 exclusive Vita instruments in addition to those in ACID Pro Next. It's all the sounds and inspiration you need, for whatever genre you compose in.
Your individual Mix.
Exclusive effects.
ACID Pro Next Suite delivers all the effects you need for the perfect mixing experience and also offers very flexible mastering solutions. Premium professional effect plug-ins include the Analogue Modelling Suite, the Vintage Effects Suite, VariVerb II reverb and Vandal guitar effects.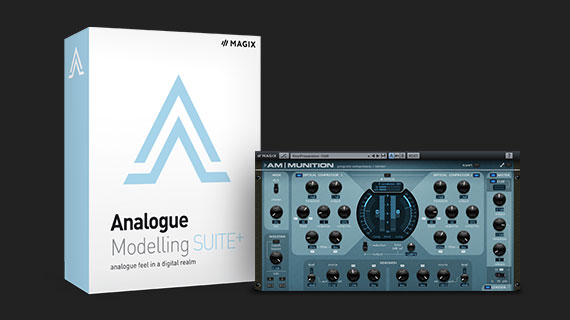 Analogue Modelling Suite
Enjoy the classic tones so popular in today's music production. Analogue Modelling Suite has it all: the AM|MUNITION compressor, AM|PULSE transient designer, AM|TRACK tape simulator and AM|PHIBIA tube amp have everything you need for mastering or creative mixing.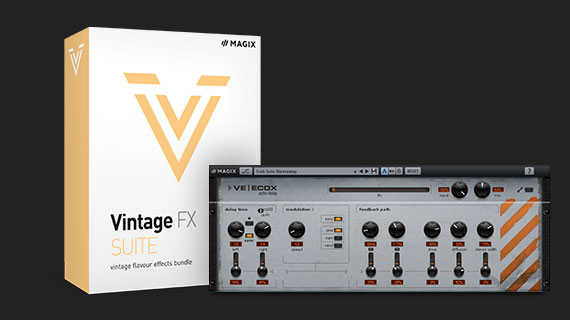 Vintage Effects Suite
Get the perfect vintage vibe from these three classic effects: Corvex, Ecox and Filtox. These authentically model tape echo, modulation, chorus, filtering and flanger effects for a range of creative applications.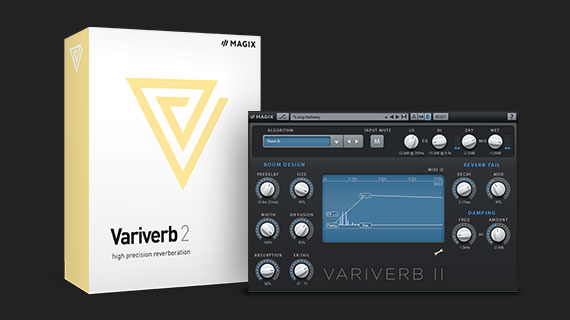 VariVerb II
VariVerb II delivers atmosphere to die for. Choose from a range of varied presets or produce your own custom examples for a guaranteed depth, character and a professional sheen on all of your instruments and vocals.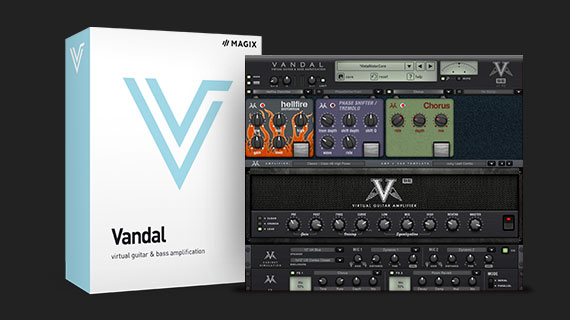 Vandal
Vandal is everything you need for your bass and guitar effects. Get the complete effects chain – including guitar amps, tubes and speaker coils – for the ultimate driving guitar sounds.
Highlights of ACID Pro Next Suite
The ultimate next-gen music production suite
Sophisticated features, professional results
The first DAW with integrated audio separation technology: zynaptiq® STEM MAKER
NEW! MIDI Playable Chopper performance tool
NEW! Melodyne essential and 32-bit bridge technology
Exclusive! 10 extra instruments and 9 bonus effects
Exclusive! Bonus sample bundle includes two extra packs of loops
Exclusive! Independence Pro Plus Suite with 12 GB of sounds and 500 presets