Xara: Impressive website design on your home PC
These days there are very few people who have never dealt with the topic of website design. Having a web presence is now the standard for people and businesses who need to present themselves to the (online) world.
This could be a freelancer who wants to present examples of his or her work for potential clients or a club or sports team presenting the latest events. Whatever the case, it's always important to stand out from the crowd. Whether for business or pleasure: Website design is important for everyone! But those who don't have the time or skill to deal with complicated programming language or complex website software need a solution for creating a customized website without having to invest a lot of time and energy. The German specialist MAGIX has exactly this solution and it's called Xara Web Designer. With this program users can concentrate on the look and content of their website instead of worrying about complex HTML codes.
Today it's possible for everyone to create their own website design without becoming a professional web designer or web master. With Xara Web Designer, the German software developer MAGIX offers website software that's as easy to use as a photo program while still enabling the creation of websites that look like they were made by a professional with years of HTML experience. How does this work? It's simple: The software works with WYSIWYG technology. This stands for "What You See Is What You Get". This means that what the user sees in the Xara Web Designer interface is exactly what visitors will see when they visit the website online.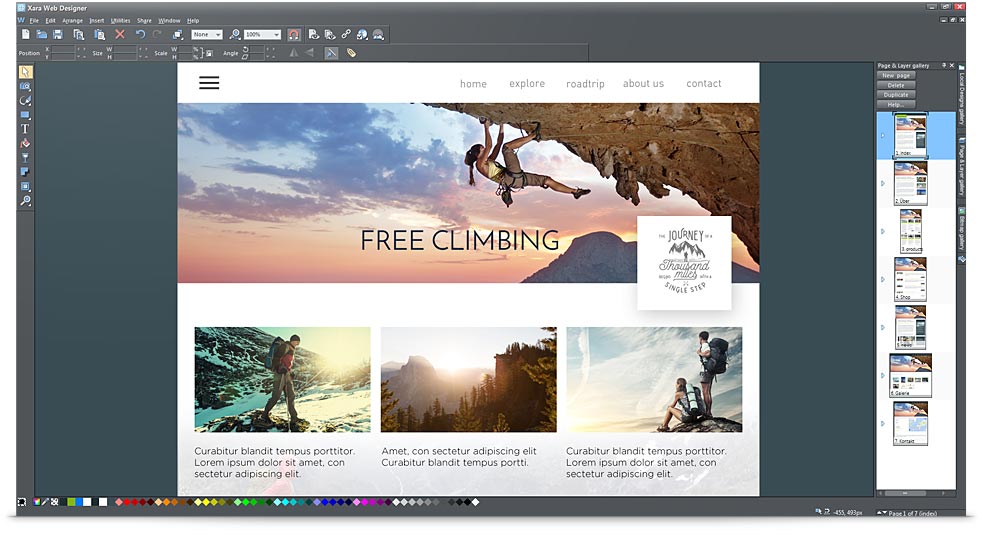 Customized website design for everyone!
Elements such as menus, graphics or embedded videos can easily be dragged and dropped to the right position – the program takes care of the coding automatically in the background. This leaves you free to let your creativity run wild without having to learn complicated programming languages. Users can choose from a wide range of website templates to create a homepage that looks like it was designed by a pro. It's a great solution for users who don't have any experience with HTML and makes it possible for them to create their own web presence without having to rely on an expert.
These days it's possible for anyone to develop their own website design. Xara Web Designer can help users to create a website with their own unique web design for personal or business use. This makes it possible to have an impressive online presence that stands out from the crowd without having to rely on web masters or HTML experts.
* With the update service you will receive a full year of free new features and updates, which can be used indefinitely. If you reinstall the program after one year, you will have access to the basic version. After the one-year update service has expired, you can extend it for a discounted price.