MUSIC MAKER 2024 Ultimate
All add-ons at a glance
Mixing made easy: The 10 best effects in coreFX Suite

coreFX Suite is a comprehensive effects bundle for professional audio editing. It includes a rhythm effect, five plug-ins for precise dynamics control, three modulation effects for shaping your sound as well as a new feature for automating editing tasks.


Bestseller Bundle with over 9,000 loops

The Bestseller Bundle offers a huge selection of the most popular Soundpools of all time! Whether you're looking for powerful bass samples, hypnotic synth loops or massive drum sounds, it's all here. Plus, all samples are free for commercial use. Upload your projects to your favorite platform in seconds!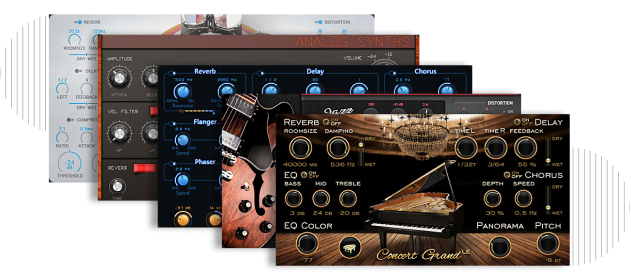 High-quality virtual Vita Instruments

Take your songs to a whole new level with five powerful virtual instruments: Discover dreamlike sounds and lyrical accents offered by instruments such as Cinematic Synth and Concert Grand. Add pop drums to crisp beats and round out your arrangement with some warm retro flair from Analog Synths or Jazz Guitar.
Powerful partner plug-ins
Now included

MUSIC MAKER 2024 Ultimate includes a comprehensive stability update. This enables you to advance through all production steps smoothly. Discover exciting plug-ins from our partners iZotope and Native Instruments. A ton of new features are also included to ensure a faster workflow and even better results.
All 35 Ultimate add-ons
(worth € 986,77 in value)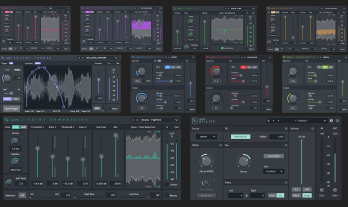 coreFX Suite add-ons:
coreFX Utility
coreFX VolumeFormer
coreFX 2-Point Compressor
coreFX Compressor
coreFX Limiter
coreFX Gate
coreFX Expander
coreFX Delay
coreFX Chorus
coreFX Flanger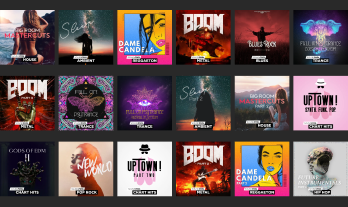 Bestseller Bundle add-ons:
All Soundpools come with an unlimited license for commercial use:
Big Room Mastercuts (Part 1 & 2)
Boom! (Part 1, 2 & 3)
Future Instrumentals (Part 2)
New World
Blue Rocks
Full on Psytrance
Full on Psytrance – Cosmic Power
Full on Psytrance – Astral Injection
Sleep (Part 1 & 2)
Gods of EDM (Part 2)
Uptown! (Part 1 & 2)
Dame Candela (Part 1 & 2)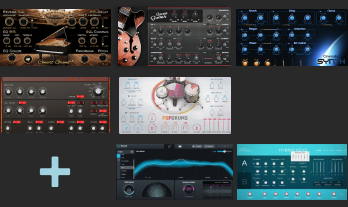 Vita Instruments add-ons:
Cinematic Synth
Concert Grand
Pop Drums
Analog Synths 1
Jazz Guitar

Plug-ins from our partners:
Native Instruments Hybrid Keys
iZotope Ozone 11 Elements
---
MUSIC MAKER 2024 Ultimate
MUSIC MAKER 2024 PREMIUM + 35 Add-ons
€ 99,99
Regularly € 1.041,77
Available until December 3, 2023
---
MUSIC MAKER 2024 PREMIUM
What's new?

MUSIC MAKER 2024 PREMIUM taps into the power of AI and delivers several innovative features to level up your productions. The new version has been completely reworked for stability, making it more reliable than ever. Plug-ins from our creative partners iZotope and Native Instruments are included on top. Check out all the highlights below.
Spectrum Visualizer 2
Your sound, up close

Visualize your sound and get a clear view of the frequency content of your music in real time. The brand new GUI with color-coded ranges makes it easy to focus on specific parts of the spectrum. Identify clashes, spikes and any other issues at a glance and give your mix the final push with the built-in EQ.
MIDI Multi-Object Editing
Tweak everything at once

Select multiple MIDI objects and edit all their notes and properties at once, just like with a single object. This saves a ton of editing time and it's super easy to use.
---