Image editing & graphic design
with plenty of extras.
Correct photos with just a few clicks and add great effects. Thanks to an easily understandable user interface, even beginners can quickly get impressive results.
With the world's fastest graphic engine taken directly from Xara Designer Pro impressive vector graphics are only a few clicks away – even on older PCs.
1. Picture editing
Transform snapshots into stunning photographs: From quick image optimization to detailed retouching, you will find everything you need.
2. Graphic design
Draw real vector graphics on your PC. Scale and edit graphics without jeopardizing quality. Turn graphic design into a real pleasure.
New in this version:
New blend modes for merging layers
Make pictures look like they were drawn on canvas, paper or stone. It's easy to generate special effects, such as double exposures, using the new soft light, hard light, luminance and color blend modes.
New brush containing vectors & photos
Create your own photorealistic brush patterns using scans, photos and vectors. This stretches the art brush along the drawn line. This allows you to create deceptively realistic water color paintings in the blink of an eye.
Liquefying vector graphics
Digital drawings are now even more intuitive with the new paint brushes for liquefying vector graphics. Brush strokes, as well as all other vectors, can now be enlarged, stretched and distorted in any way.
Simplified text design
Format and edit text in the blink of an eye. Photo & Graphic Designer 11 now makes automatic line breaks possible, and working with text styles is even easier.
Online tutorial videos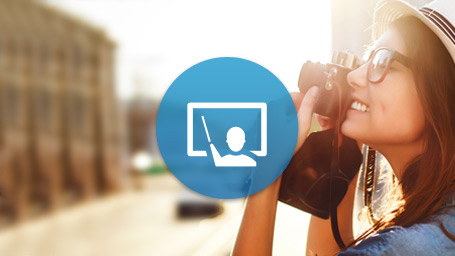 The free tutorial videos from MAGIX provide you with an initial look at various MAGIX programs.
You'll learn quickly and easily how to use the most important features in order to bring your own projects to life.
What the press has to say

All programs for image editing & graphic design
Perfect your photos and create your own drawings and illustrations for flyers, cards and web pages. The combination of photos and graphics in one program opens up a wide variety of new possibilities.
Learn more
Buy now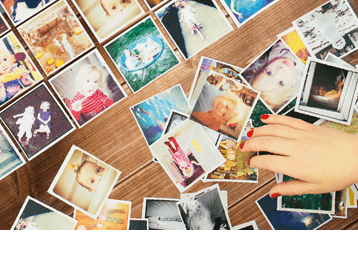 Keep track of your photos and videos with this powerful image management tool. Thanks to advanced filtering features you'll always be able to find the perfect picture, and can even delete duplicates.
Learn more
Buy now
Xara Photo & Graphic Designer 11 combined with Photostory 2016 Deluxe. Edit photos, create your own graphics and present it all in a cinematic slideshow. Impress your family & friends with this complete package for your pictures.
Learn more
Buy now